Van Hire Sheffield
All you need to know about hiring a van in Sheffield
Situated in South Yorkshire, Sheffield is the fourth largest city in the United Kingdom and the only city to sit within a National Park. With a population of 735,000, a 0.68% increase from 2019, Sheffield is an international city boasting two world-class research universities catering for over 60,000 students as well as two football clubs (one which is the oldest in the world), the world-famous Crucible Theatre and an incomparable reputation for steel and manufacturing.
With an economy worth over £11.3bn, Sheffield is a city of great opportunity and a fantastic place to live, work and invest. Attracting (and retaining) new graduates, entrepreneurs, innovators and investors every year, Sheffield has become a thriving location for the digital, creative and tech industries whilst also inspiring an abundance of successful, home-grown start-ups which continue to prosper and grow.
In recent years, Sheffield has seen some major investment from national and international businesses. Supercar manufacturer McLaren's first purpose-built facility, opened in 2018, borders Sheffield and Rotherham and created 200 jobs and an estimated £100m GVA benefit to the local economy by 2028. Boeing, the world's largest aerospace company, is also set to move forward with a multi-million-pound investment which will mean new jobs and new supply chain opportunities.
With a city as thriving as this, it's not surprising that business is booming in Sheffield. And with this many businesses, small and large, there is always a need for vans. Van usage has increased dramatically over the last 25 years. And with Light Commercial Vehicles (LCVs) playing an integral part in many businesses, there must be an alternative on hand should it be required.
If you are looking to hire a van local to you, in Sheffield or the surrounding areas, Nationwide Hire can help. We supply all kinds of vans depending on requirements; from Luton vans for moving home, transits for deliveries to freezer vans for transporting frozen goods. And with flexible hire options available, if you need the vehicle for just one day or much longer, we can help.
Business van hire in Sheffield
With 81% of national van hire coming from corporate customers, we know that businesses in Sheffield rely on services such as ours to do their job. Whether you need a van for a week or a month, we can organise everything and even offer a free drop off and pick-up service covering all our locations in and around Sheffield. We also offer a 10% discount on the rental if you decide to insure the vehicle through your company policy.
The type of business you are in will influence which van best suits your needs and the team at Nationwide Hire are on hand to answer any questions you may have. If it's a smaller van for carrying tools or equipment you require, then a Transit, Caddy or similar would be perfect. Vans like these start at around £101.98 for hire for a day, and you'll have plenty of space for a sizeable cargo.
More specialised jobs require more specialised vehicles. We also supply Sprinter, Tipper Transit, Cherry Picker or Crew vans. Prices for vans like this vary, but we offer a discount on some models if you make an advanced booking. We also hire Fridge and Freezer vans if you are carrying a cargo that requires temperature-controlled movement. Prices start from as little as £127.71 per day, and we can cater to specific requests such as standby sockets and dual compartments.
Private van hire in Sheffield
One of the most common reasons to hire a vehicle is to transport furniture or large personal items. If you are in Sheffield and do need to hire a van for this purpose, get in touch. Our vans are available for 24 hours or more depending on your requirements, and most only require a standard UK driving licence.
If you are moving house, we recommend the Luton Van. They are spacious and also come with a tail lift which makes loading bulkier items a lot easier. For smaller house moves a Transit van may be as good – remember to check the length of any large items though, to ensure everything fits safely and securely.
We're here when you need us
Whoever you are and whatever van you need, we can offer all the help and guidance you need when you come to hire a vehicle. Our team are on hand to answer your questions and make suggestions. On the day, we recommend you always familiarise yourself with the vehicle before driving and suggest you scope out the route and parking in case of height restrictions. If you intend to carry a lot of weight, ensure you have checked any payload restrictions as it is a legal requirement and you can face penalties should you be caught with an overloaded van.
If you need any information about hiring a van in Sheffield, then please do get in touch. Our friendly sales team is available seven days a week on freephone 0800 5244 780 or, talk to us online via our home page chat portal.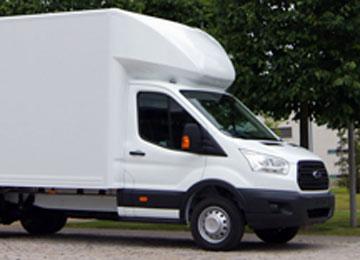 Can I hire a 3.5 ton or a 7.5 ton Luton Van on my license?
Moving house in Sheffield and thinking of hiring a van and doing it yourself? The Luton Van 3.5 ton is the largest van you can hire on an ordinary license.

However, if your license was issued pre-1997, you can also hire a 7.5 ton Luton Box van (which is really a truck). They call it grandfather rights.

So whether you are moving house, heading off to university or simply want to offload all the stuff that has been clogging up your garage, we have a range of vans available for hire to suit your needs.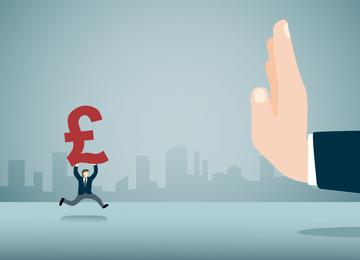 Hire a van in Sheffield with no credit card deposit
Nationwide Hire offers van hire in Sheffield on a short, medium or long term basis with no deposit and offer a delivery and collection service that is the ultimate in convenience.
Our Sheffield customers are people who want to hire a van just for a day or two or longer rental periods. We hire out to businesses, fleet managers, couriers, delivery drivers, families, holidaymakers, and individuals who need to get from A to B with the minimum of fuss and maximum choice of vans to hire.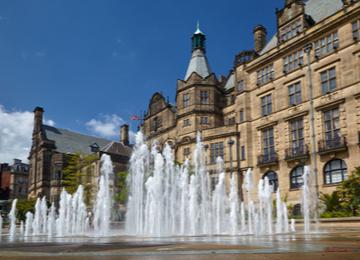 Vans to hire throughout the city and suburbs of Sheffield
We provide van and vehicle hire throughout the city of Sheffield and the suburbs of Attercliffe, Beighton, Burngreave, Chapeltown, Crookes, Crosspool, Darnall, Fulwood, Gleadless, Gleadless Valley, Grenoside, Handsworth, Hemsworth, Heeley, High Green, Hillsborough, Longley, Lowedges, Loxley, Malin Bridge, Manor Park, Meersbrook, Middlewood, Millhouses, Neepsend, Netherthorpe, Osgathorpe, Owlerton, Park Hill, Pitsmoor, Ranmoor, Sharrow, Stannington, Tinsley, Totley, Upperthorpe, Wadsley, Wadsley Bridge, Walkley, Westfield, Whirlow, Wisewood and Woodseats.
Our vehicle hire service includes the delivery of the rental vehicle to your preferred address and collection of the vehicle at the end of the hire period.