Van Hire Manchester
All you need to know about hiring a van in Manchester
Founded in 79 AD this city in North West England is the UK's second-largest after London, with a population of over 2.7 million. Known for music, Coronation Street, Kellogg's and as the birthplace of vegetarianism, Manchester is a city of culture, history and sport. It's also a key economic destination within the UK.
As expected, Greater Manchester is a hive of business and industry and, since the industrial age, has played an important role in shaping the UK's economy. That economy is now bigger than those of Wales and Northern Ireland and with operating costs as much as 40% lower than those within London, Manchester is a competitive place to do business.
Over 1.3 million people are in employment in the Greater Manchester area, so it is not surprising that the roads are busy with business activity every day. Whilst Professional, Technical and Scientific sectors account for the largest proportion of jobs in the area, the Construction sector is also growing, making up 6.8% of the economy.
With more motorway links than any other UK city, most major UK population hubs are reachable within a four-hour drive. This also makes Manchester an ideal location for distribution and some major global businesses, such as Adidas, Argos and P&G use Manchester as their preferred distribution location. Manchester Airport is also home to the World Freight Terminal. The largest in the UK outside of London, it handles more than 170,000 tonnes of cargo each year whilst providing dedicated freight services to North America and Asia.
With all this in mind, it is not surprising that van usage in Manchester is growing. According to the Department of Transport, van ownership has risen dramatically over the last 25 years and there are now 3.9 million commercial vans registered on the roads of Britain. These vans will be an integral part of the business, so, if a vehicle is off the road for any reason, it is vital to have a backup plan.
That is where we come in. At Nationwide Hire, we have vans of all sizes and capacities available to customers throughout the Greater Manchester area. Whether you need a Luton van for removals or a delivery van substitute, wherever you are in Manchester, we can find the van to suit your needs.
Van hire in Manchester for business
We have vans available to hire for all types of businesses in and around Manchester for long or short term leases. There is also a 10% discount on the rental if you insure the vehicle through your company policy. We cover most of Manchester and the surrounding areas, including the airport and our delivery and collection service is FREE.
Your type of business will dictate what vehicle you may be looking to hire. If you need a van for transporting equipment or cargo or need to carry tools, then a Transit, Caddy or similar would be perfect. Prices for vans like these start at around £101.98 for hire for a day. They give you the space needed for an ample cargo without the bulky size of a larger vehicle.
We also have other makes and model of vans available such as Sprinters, Tipper Transits, Cherry Pickers and Crew vans for more specialised services. We also have Fridge and Freezer vans from as little as £127.71 per day if your business is transporting chilled goods. These vans are perfect for carrying a cargo that requires temperature-controlled movement. We can also cater to specific requests such as standby sockets and dual compartments.
Van hire in Manchester for moving home
Aside from business, one of the most common reasons for hiring a van is to move house. If Manchester is your destination of choice and you are considering a DIY house move, the best vehicle for the job is the Luton Van due to the space it offers and the added tail lift which is invaluable for loading bulkier items. It is also the largest van you are allowed to drive on a standard UK driving licence, which means you get the space without the need for extra permits and licences.
We're here when you need us
If you are hiring one of our vans and you haven't driven in Manchester before, or maybe have never driven a van, then familiarise yourself with the vehicle as well as the route before setting off. Vans have the added height so scope out potential parking issues and any low bridge restrictions that may hinder your journey. Bear in mind blind spots as well as the weight of the vehicle which will affect braking times. Also, be aware of payload – the weight you can carry safely and legally.
If you need any information about hiring a van in Manchester, then please do get in touch. Our friendly sales team is available seven days a week on freephone 0800 5244 780 or, talk to us online via our home page chat portal.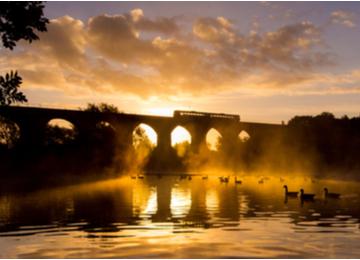 Vans to hire throughout the city and suburbs of Manchester
We provide van and vehicle hire throughout the city of Manchester and the areas of Bolton, Bury, Oldham, Rochdale, Salford, Stockport, Tameside, Trafford, Wigan.
Our service includes the delivery of the rental vehicle to your preferred address and collection of the vehicle at the end of the hire period.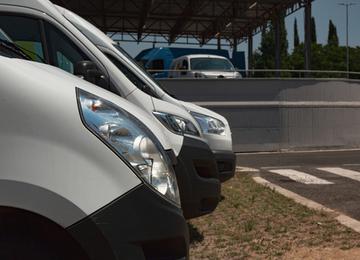 Van hire in Manchester to suit your every need
Whatever size of van you need to hire in Manchester we have one to suit your needs. From a small VW Caddy van with rear barn doors and easy-access sliding side doors to short wheel base transit vans.
We hire out Short Wheel Base SWB vans with automatic as well as manual gearboxes.
We hire medium sized vans, and long wheelbases up to a 3.5 ton Luton Van with a tail lift to let the vehicle take the strain instead of your back.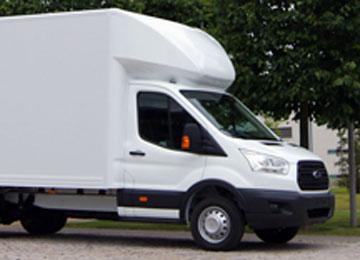 Can I hire a 3.5 ton or a 7.5 ton Luton Van on my license?
Moving house in Manchester ?
The Luton Van 3.5 ton is the largest van you can hire on an ordinary license...
Unless your license was issued pre-1997 in which case you can hire a 7.5 ton Luton Box van (which is really a truck).......they call it grandfather rights.
So if you are moving house or heading off to university or simply want to offload all that stuff that has been clogging up your garage at the recycling dump, we have a range of vans available for hire to suit your needs.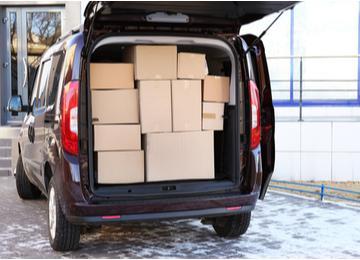 What is the best removal van to hire?
Well, the Luton 3.5 ton van offers 600 cubic feet, but if you are licensed to drive the 7.5 ton Luton Box Van it means you double the capacity to 1200 cubic feet which could mean the difference if you are hiring a van to move home in a single trip as opposed to a few runs between your old and new home.
So, save time and effort if you are able to hire the 7.5 ton Luton truck
And don't forget to hire a van with a tail lift, let the van do the work.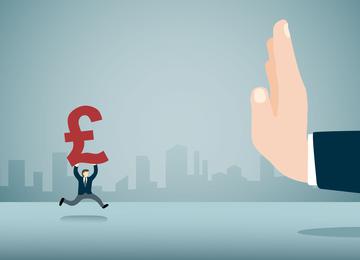 Van hire in Manchester with no credit card deposit
Nationwide Hire offers van hire throughout Manchester on a short, medium, or long term basis with no deposit and offer a delivery and collection service that is the ultimate in convenience.
Our Manchester customers are people who want to hire a van just for a day or two or longer rental periods. We hire out to businesses, fleet managers, couriers, delivery drivers, families, holidaymakers, and individuals who need to get from A to B with the minimum of fuss and maximum choice of vans to hire.