Minibus & MPV Hire London
All you need to know about hiring a minibus or MPV in London
London, our capital and also the country's economic, transportation and cultural centre. As one of the oldest and most cosmopolitan cities in the world, it's not surprising around 30 million tourists from all around the world head for London every year. Couple that with a population nudging towards the 9 million mark (more people than Austria) and that is one busy rush hour.
London is situated in south-eastern England with the "home counties" of Kent, Surrey and Berkshire to the south and Essex, Buckinghamshire and Hertfordshire to the north. Its geographical make-up is complicated, to say the least, and it's referred to as a polycentric city with multiple core districts. The City of London lies within the capital and is technically a city itself as well as the smallest county in the UK. Due to this, and other factors, London has at least two (if not more) of everything a standard city possesses: cities, mayors, cathedrals, dioceses, chambers of commerce, police forces and universities, making it an outstanding metropolis.
As you would expect for a capital of this size, its transport links in and around the city are exceptional. With one of the best underground rail networks in the world, an incredible bus system, multiple train stations servicing international as well as national travel and the distinctive black taxicab with their invaluable "knowledge", getting around a city has never been easier if you can't reach your destination on foot. However, despite the amount of public transport and its ease of use, traffic in the city is still a problem.
London has some of the worst road traffic congestion in the world so if you're planning on driving into and around the city expect to be held up at some point. Central London is also subject to a Congestion Charge along with the ULEZ (Ultra Low Emission Zone) and LEZ (Low Emission Zone) also in operation. Whilst the area of Greater London is as vast as the reasons for travel, here are a few things you may need to know if hiring an MPV or minibus to travel to, out of, or around the city.
Major road links in and out of London
The infamous London Orbital Motorway (M25) encircles almost all of Greater London and is one of the most important and busiest roads when travelling to and around London. As you would also expect, many of the major motorway links feed into London with the M3, M4, M1, M11, M20 and M23 providing major routes into and out of the area to service the whole of the country. Central London has many major A roads and if you are heading towards the centre congestion zone signs clearly indicate when you are entering the relevant stretch of road, so make sure you plan your route in advance to avoid any penalty charges.
Heading to the tourist spots
Many groups of visitors travel together to London every day of every year and hiring a multi-person vehicle or minibus is a popular choice of travel for many visiting the capital, as it can be more cost-effective for a group compared to rail and coach costs. If this is your chosen mode of transport, then it's worth scoping out routes and parking before you embark on your journey. The main tourist attractions – Buckingham Palace, the British Museum, the National Gallery, Westminster Abbey, Madame Tussaud's, the Tower of London, Natural History Museum, Science Museum, V&A and the Tate galleries – all sit within the Congestion Zone so you will need to pay if you're looking to go into the centre. Different visitor attractions have different parking rules so drivers should familiarise themselves with arrangements for parking. If you can't park at one of these popular sites be aware that parking anything in central London is both difficult and expensive, so leaving your vehicle on the outskirts and using public transport to get into the city centre may be a better option for ease and cost purposes. Online sites such yourparkingspace.co.uk can help you find the perfect space, whatever the requirement.
Airport drop off and pick up
London has six major airports: London City, London Gatwick, London Heathrow, London Luton, London Stansted and London Southend which accommodate travel all over the world, 365 days of the year. Hiring a minibus or MPV for transporting travellers to an airport is a common occurrence and can definitely be a more cost-effective option for groups. All London airports have zones and lanes allocated specifically for dropping off and picking up passengers, some with costs associated. Check the individual airport travel pages for more information and if you are considering leaving a vehicle make sure you double-check any height restrictions in place at any car parks available.
Tune in locally
Whatever your reason for travelling to and in London, one of the best ways to keep up to date with the traffic situation is to tune in to one of the local radio stations. London has lots of radio stations giving regular travel updates every hour. Aside from the standard BBC Radio stations, you can also tune in to Capital (London) 95.80 and Smooth Radio (London) 102.20.
Forget the change
As well as the Congestion Charge if you're route takes you around the M25 be aware that there is a toll charge to use the Dartford Crossing between the hours of 6 am and 10 pm. Dart charges vary depending on the type of vehicle you are driving and if you have an account. Unfortunately, you can't pay for this at a pay station as you cross as you could historically. Payments are now all online, and you can pay from 6 am the previous morning right up to 12 months in advance. Opening an account also gives you a discount on the standard cost. If you can't go online for any reason, however, you can make a payment for The Dart at a designated Payzone store.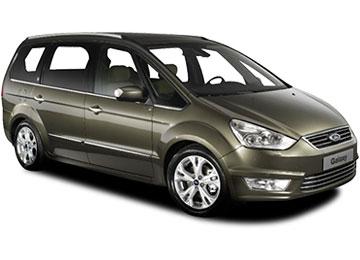 Hire an MPV for seven people
What exactly are you hiring if you hire an MPV?

The term MPV stands for Multi-Purpose Vehicle (MPV) also sometimes called people carriers.
MPV's are about transporting five to seven people in safety and comfort and have room for luggage.
So that's some saving on parking rather than taking two cars.
The emphasis is on comfort and space and there is the versatility of fold-down seats that gives you all that extra room.

They have more headroom and more legroom than the typical saloon or estate car and similarly a higher ride which makes getting in and out of the vehicle easier.
They have storage compartments including some concealed in the floor and power outlets accessible to the rear seats.

Typically MPV's have a boxy silhouette, but it's all about being able to relax in a comfortable and spacious interior when on a journey.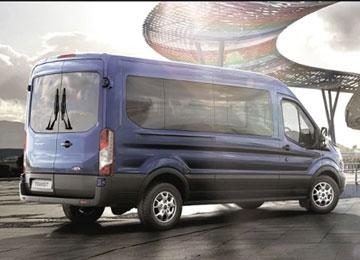 Hire a minibus for up to 16 people and drive it on your ordinary full license?
Want to hire a self-drive minibus for up to 17 people including the driver?
If you are 21 or older and have had a full driving license for at least 2 years then you can drive a minibus with a capacity of up to 17 seats, allowing for a driver and 16 passengers.
So the possession of a full UK driving license enables you to hire and drive a minibus, however, depending on the circumstances you may need to apply for a minibus license.
The UK government states that "you might be able to drive a minibus with up to 16 passenger seats using your current car driving licence as long as there's no payment from or on behalf of the passengers (it's not for 'hire or reward')."
So in the instance of hiring a minibus for a day trip for a group and everyone is contributing to the cost of the Minibus and you have a full license then notwithstanding being medically fit to drive then you fall into the category of:
you're driving on a voluntary basis and the minibus is used for social purposes by a non-commercial body
the maximum weight of the minibus is not more than 3.5 tonnes - or 4.25 tonnes including specialist equipment for disabled passengers, for example a wheelchair ramp
you're not towing a trailer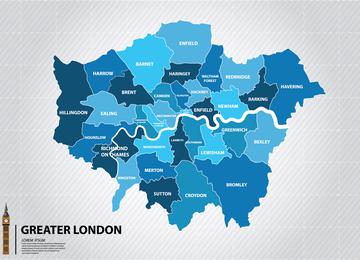 Minibuses and MPV's to hire throughout London covering all of the 33 London Boroughs
We hire 7 to 17 seat vehicles from a 5+2 MPV to a 17 seater minibus throughout the city of London and Barking, Dagenham, Barnet, Bexley, Brent, Bromley, Camden, Croydon, Ealing, Enfield, Greenwich, Hackney, Hammersmith and Fulham, Haringey, Harrow, Havering, Hillingdon, Hounslow, Islington, Kensington and Chelsea, Kingston upon Thames, Lambeth, Lewisham, Merton, Newham, Redbridge, Richmond upon Thames, Southwark, Sutton, Tower Hamlets, Waltham Forest, Wandsworth and Westminster.
Our London minibus and MPV hire service include the delivery of the rented minibus or MPV to your preferred address and collection of the vehicle at the end of the hire period. You can choose from 7 seater vehicles,9 seats, 12 seats,15 seats and 17 seats.