Truck Hire Nottingham
All you need to know about hiring a truck in Nottingham
Suppose you drive a truck or lorry in or around Nottingham. In that case, you'll know that this East Midlands city is among the largest in the region spanning over 28 square miles (city centre area) with around 315,000 people (and a broader population of 680,000).
Famous for Robin Hood and Sherwood Forest, this historical city has two professional football teams and is home to Trent Bridge international cricket ground. It's also a large student city. Around 43,300 students from across the globe come to study at either Nottingham Trent, Nottingham University, or one of the many colleges in and around the city.
Economically, Nottingham was historically renowned as a manufacturing centre, led by companies such as Players and Raleigh. More recently, the services sector has overtaken, with nearly nine out of ten jobs falling into this category. Other sectors such as construction and the arts also continue to grow and thrive. Additionally, Nottingham is home to some big names – Alliance Boots (formerly Boots), E.ON and Experian all have headquarters here.
The Regional Economic Forecast recently reported that Nottingham is expected to have one of the fastest-growing city economies over the next three years, putting it alongside Manchester and Bristol as the UK's fastest-growing cities. Alongside this is Nottingham's ambition to be the UK's first carbon-neutral city by 2028, so considering everything, Nottingham is most definitely a great place to live, work and do business.
Truck (or lorry)* hire in Nottingham
Truck rental and leasing have proved increasingly popular over the last few years, with more and more companies opting to rent a vehicle over owning one. Many Nottingham businesses trading in the logistics and construction industries rely on truck hire companies like ours as a more efficient and cost-effective option for their business. The benefits, such as coping with seasonal demand and not having the burden of servicing and vehicle maintenance, only outway any negative features of relying on hire.
Lorries (or trucks) in the UK are vehicles that fall into three categories:
• Smaller 2-Axle – over 3.5 and up to 7.5 tonnes
• Bigger 2-Axle – over 7.5 and up to 18 tonnes
• Multi-Axle (3 to 6 axles) – ranging from 25 tonnes to 44 tonnes.
* As an aside, if you're slightly confused over the terminology, it is worth remembering that vehicles classified as lorries also qualify as trucks according to UK specifications. However, for the same reason, not all trucks are lorries, as some do not meet the UK lorry specifications.
Trucks for hire in Nottingham from Nationwide Hire UK
If you live or work in or around Nottingham and are looking to hire a truck, Nationwide Hire can help. We offer various trucks of varying sizes depending on your requirements, from the 7.5 Tipper Truck to a 44 tonne Sleeper Truck. In addition, we have flexible hire options available for all our vehicles, so if you need the truck for one day, one month, or long-term, we can help. We also offer a FREE drop-off and pick-up service, a 10% discount on the rental to business customers if insured using a current company policy, and a potential 30% off hire if booked more than 24 hours in advance.
Our fleet of vehicles includes:
Ford Luton 3.5 Tonne Tail Box Lift Truck (or similar)
3.5 Tonne Tipper Transit Truck (or similar)
7.5 Tonne Box Truck with Tail Lift (or similar)
7.5 Tonne Curtain Side Truck (or similar)
7.5 Tonne Dropside Truck (or similar)
7.5 Tonne Tipper Truck (or similar)
7.5 Tonne Sleeper Tail Lift Truck (or similar)
18 Tonne Box Truck (or similar)
44 Tonne Sleeper Truck (or similar)
18 Tonne Curtainside Truck (or similar)
26 Tonne Curtain Side Truck (or similar)
Interested in truck hire in Nottingham? Get in touch today.
Here at Nationwide Hire, we are on hand to answer any questions you may have and help you decide which truck is right for you. Please let our team know what you need the vehicle for, and we can recommend the best fit for the job when necessary.
Our vehicles are regularly checked and serviced and include full comprehensive insurance and UK roadside assistance should you need it. Our trucks are permitted to travel to EU countries, so let us know when you get in touch if you want to take the vehicle out of the UK.
So, if you are looking to rent a truck in Nottingham, please do get in touch. Our friendly sales team is available seven days a week on freephone 0800 5244 780, or you can talk to us during opening hours via our online chat.
Trucks to hire in Nottingham and the suburbs
We provide truck hire throughout the city of Nottingham and the areas of Beeston, Stapleford, Eastwood, Arnold, Carlton, West Bridgford, Ruddington, Tollerton, Bingham, Ilkeston and Hucknall.
Our truck hire service includes the delivery of the rental vehicle to your preferred address and collection of the vehicle at the end of the hire period.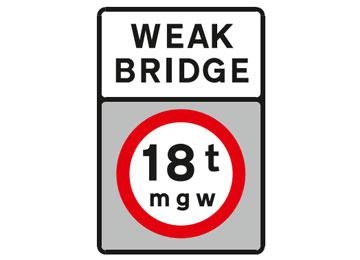 What is the unladen weight of a Truck
The unladen weight of any vehicle is the weight of the vehicle when:
it's not carrying any passengers, goods or other items.
It includes the body and all parts normally used with the vehicle or trailer when it's used on a road.
It doesn't include the weight of:
Fuel
Batteries in an electric vehicle - unless it's a mobility scooter or powered wheelchair

Maximum authorised mass or Gross Vehicle Weight (GVW)

Maximum authorised mass (MAM) means the weight of a vehicle or trailer including the maximum load that can be carried safely when it's being used on the road.
This is also known as gross vehicle weight (GVW) or permissible maximum weight.
It will be listed in the vehicle owner's manual and is normally shown on a plate or sticker fitted to the vehicle.
The plate or sticker may also show a gross train weight (GTW), also sometimes called gross combination weight (GCW). This is the total weight of the tractor unit plus trailer plus load.
Maximum Gross Weight MGW
An acronym and term that you might find on a bridge dictating weight limits as in the picture above.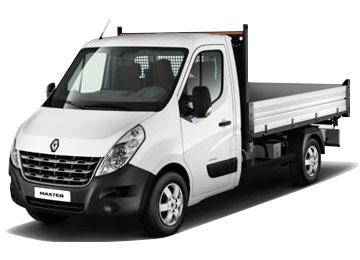 Hiring a 3.5 ton tipper truck? - Know your payload weight.
When hiring a 3.5 tipper truck, be aware of the maximum payload with the obvious dangers of overloading and also the penalties incurred if stopped by the Driver and Vehicle Standards Agency ( DVSA ).
The DVSA carry out tests to make sure lorries and buses are safe to drive, carry out roadside checks on drivers and vehicles, and monitor vehicle recalls.
Our 3.5t Tipper trucks for hire come from a range of manufacturers with a range of engine sizes, varying levels of comfort, and also variable payload weights.

Just some of the factors affecting the allowed payload weight of the 3.5-ton tipper truck are the weight of the tipping gear, the chassis mass, long and short wheelbases affecting the tipper body mass.
Resulting payloads between manufacturers can vary by up to 300kgs with all the pro's and cons of price, fuel economy, volume, comfort, and in an industry that demands a lot from its trucks, the cost of spares.
In days of old, (20 years ago even)the payload of a 3.5 ton tipper truck was higher delivering up to 1,700kg.

This payload has now reduced to between 1,060kg up to 1,349kg.
What has driven this reduction in payload has been offset by increased safety and comfort, After all, nowadays when you are parting with the best part of £30k to buy a 3.5 ton tipper truck or indeed hiring one, who wants an uncomfortable ride.