Truck Hire Manchester
All you need to know about hiring a truck in Manchester
The birthplace of the Industrial Revolution, The Smiths, The Stone Roses, Oasis, United, their Noisy Neighbours, Emilie Pankhurst and the entire Suffragette Movement - but most importantly, the longest-lasting TV soap, Corrie. Manchester truly is the Second City after London, despite being only the third biggest in the UK.
Symbolised by the Working Bee, Manchester's most significant achievement is kickstarting the industrial revolution, nicknamed 'Cottonopolis' for being the centre of the cotton industry worldwide. It wasn't long then until more roads were needed to assist the trading of such cotton. As a result, Manchester is now surrounded by several motorways. The Ring Road (M60) will take you in a loop around central Manchester, the M62 will take motorists south toward Liverpool, and the M6 will get you on your way to London. These have recently been converted to smart motorways to relieve traffic congestion.
However, the' smart' motorways around Manchester have proven to be controversial due to the lack of a hard shoulder. Many drivers have complained they're unable to pull over, and there have been numerous, often fatal, accidents when a car has had to stop on the inside lane instead.
The city plays a vital role in shaping the UK's economy. Today, the region is home to more than 2.7 million people, with an economy bigger than that of Wales or Northern Ireland. Manchester's business strengths have enabled it to develop a strong reputation as a competitive place to do business, with many organisations moving their HQ from London to Manchester. It's also home to Media City, where some of the country's leading TV production companies conduct most of their work.
The ten metropolitan boroughs of Greater Manchester – Bolton, Bury, Manchester, Oldham, Rochdale, Salford, Stockport, Tameside, Trafford, and Wigan – represent the largest city region economy outside London, with a gross value added (GVA) of £62.8 billion.
As with any big city, driving through the centre is tricky. It has excellent public transport, but that typically means many bus lanes, tram lines, one-way streets, stop signs and cameras. Famous for its rain, it might be worth noting that you should reduce your speed when driving through Manchester as the roads are typically going to be wet. The A6 runs straight through the centre and has the highest amount of road collisions in Greater Manchester. Commonly used by those commuting between Manchester and Bolton or Stockport, it saw 115 accidents that caused injuries or fatalities in 2018. If you can, always avoid driving on a day when Manchester United or City are playing, as your trip time might just triple.
Truck (or lorry)* hire in Manchester
Truck rental and renting have become significantly more popular in the last couple of years, particularly with haulage businesses where organisations generally would own their fleet. Nowadays, more organisations are choosing to lease a vehicle over buying one to take advantage of the benefits, for example, adapting to seasonal demand and taking out vehicle service and upkeep costs. From this perspective, leasing is a substantially more productive and financially savvy choice for some, which is why businesses depend on organisations like Nationwide Hire.
In the UK, a lorry (or truck) is a heavy goods vehicle that falls into one of three categories:
• Smaller 2-Axle – over 3.5 and up to 7.5 tonnes
• Bigger 2-Axle – over 7.5 and up to 18 tonnes
• Multi-Axle (3 to 6 axles) – ranging from 25 tonnes to 44 tonnes.
* If you're a bit confused about whether it's referred to as a lorry or a truck, it's worth noting that lorries in the UK classification also qualify as trucks. However, for the same reason, not all trucks are lorries, as some do not meet the UK lorry specifications.
Truck hire in Manchester from Nationwide Hire UK
If your organisation is based in or around Manchester and you want to hire a truck, Nationwide Hire is here to help. Our large fleet can cater to your wants and needs, ranging from the 3.5 Tonne Tipper Transit Truck (or similar) for removals to the 44 Tonne Sleeper Truck for the bigger, longer hauls. We offer a variety of flexible hire options and can accommodate most requests. Whether it's a day, month, or longer, how long you need the vehicle for is up to you. We also provide a FREE drop off and pick-up service wherever possible, a 10% discount to business customers if they insure through a current company policy. In addition, all of our trucks are currently included in the 20% off Winter Sale.
Our vehicle fleet includes:
Ford Luton 3.5 Tonne Tail Box Lift Truck (or similar)
3.5 Tonne Tipper Transit Truck (or similar)
7.5 Tonne Box Truck with Tail Lift (or similar)
7.5 Tonne Curtain Side Truck (or similar)
7.5 Tonne Dropside Truck (or similar)
7.5 Tonne Tipper Truck (or similar)
7.5 Tonne Sleeper Tail Lift Truck (or similar)
18 Tonne Box Truck (or similar)
44 Tonne Sleeper Truck (or similar)
18 Tonne Curtainside Truck (or similar)
26 Tonne Curtain Side Truck (or similar)
All our vehicles are regularly checked, come fully serviced and include comprehensive insurance and UK roadside assistance should something happen. You can travel to EU countries when you hire through us; we ask that you tell our team when you make a booking if you plan to take the vehicle out of the UK.
Should you have any questions about any aspect of lorry and truck hire, please feel free to call or contact us. We can also advise the type of vehicle you may need or any other requirements you may have, help with delivery and drop off procedures, and other aspects of the vehicle hire.
So, if you're based in Manchester and looking to hire a truck, please do get in touch. The team at Nationwide Hire is here to help and is available seven days a week. Get in touch via freephone 0800 5244 780, or, if you prefer, you can talk to us online during opening hours via our online chat.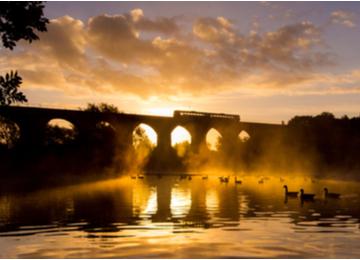 Trucks to hire throughout the city and suburbs of Manchester
We provide truck hire throughout the city of Manchester and the areas of Bolton, Bury, Oldham, Rochdale, Salford, Stockport, Tameside, Trafford, Wigan.
Our truck hire service includes the delivery of the rental vehicle to your preferred address and collection of the vehicle at the end of the hire period.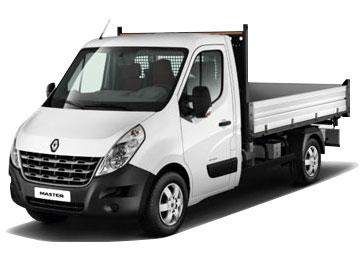 Tipper Truck Hire in Manchester
When hiring a 3.5 tipper truck, be aware of the maximum payload with the obvious dangers of overloading and also the penalties incurred if stopped by the Driver and Vehicle Standards Agency ( DVSA ).
The DVSA carry out tests to make sure lorries and buses are safe to drive, carry out roadside checks on drivers and vehicles, and monitor vehicle recalls.
Our 3.5t Tipper trucks for hire come from a range of manufacturers with a range of engine sizes, varying levels of comfort, and also variable payload weights.

Just some of the factors affecting the allowed payload weight of the 3.5-ton tipper truck are the weight of the tipping gear, the chassis mass, long and short wheelbases affecting the tipper body mass.
Resulting payloads between manufacturers can vary by up to 300kgs with all the pro's and cons of price, fuel economy, volume, comfort, and in an industry that demands a lot from its trucks, the cost of spares.
In days of old, (20 years ago even)the payload of a 3.5 ton tipper truck was higher delivering up to 1,700kg.
(who wants to buy for the best part of £30K or to hire a tipper that delivers an uncomfortable ride)
This payload has now reduced to between 1,060kg up to 1,349kg.
What has driven this reduction in payload has been offset by increased safety and comfort, After all, nowadays when you are parting with the best part of £30k to buy a 3.5 ton tipper truck or indeed hiring one, who wants an uncomfortable ride.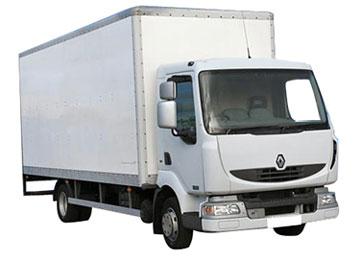 Truck hire Manchester
Truck hire throughout Manchester including standard 7.5-tonne box and tipper trucks, 18 to 26-tonne curtain side trucks, and 7.5 tonne to 44-tonne sleeper trucks.
Our hire trucks feature a wide range of manufacturers including Ford, DAF, Scania, Mercedes, and Volvo.
Our Manchester customer base includes nationwide road haulage companies, builders merchants, landscapers, DIY, house removals, and commercial and refrigerated goods distributors.
Businesses who hire from our range of trucks and commercial vehicles have the option to use their own company insurance.