Truck Hire Liverpool
All you need to know about hiring a truck in Liverpool
Whether you drive a truck or lorry in and around Liverpool or pass through with your cargo, you'll know that the city is one of the most famous in the UK. Birthplace of The Beatles and known for the distinctly recognisable Scouse accent, Liverpool is among the largest cities in the country and the biggest in the North West region.
A cultural, historical, and diverse city, Liverpool tops the records in sport and music. With two Premier League football teams, Liverpool, and Everton, it is considered the most successful footballing city in England. The city has won 27 League Championships, six European Cups, three UEFA Cups, one Cup Winners Cup, 12 FA Cups, eight League Cups, and a FIFA Club World Cup. On top of this, Liverpool is also in the Guinness Book of Records, with more Scouser's recording number one hits than any other town or city in the UK.
As for the economy, historically, Liverpool's docks were a center point for the cities thriving, traditional manufacturing industries before going into sharp decline during the mid-twentieth century. Nowadays, in common with much of the rest of the UK, Liverpool's economy is dominated by the service sector industries. However, tourism still plays a massive part in the city's economy whilst the film industry is also a major contributor – Liverpool is the second most filmed city in the UK. And, if you're looking for some big brand names, quite a few globally recognised brands such as Jacobs Crackers, Typhoo, Unilever, and Princes Food call Liverpool their home.
Bearing all this in mind, Liverpool is undoubtedly a great place to live, work and do business.
Truck (or lorry)* hire in Liverpool
With truck rental and leasing becoming increasingly popular over the last few years, more and more companies are opting to rent a vehicle over purchasing one. Logistics and construction industries in and around Liverpool rely on companies like Nationwide Hire for truck hire. It is becoming a much more efficient and cost-effective option for many businesses, with benefits such as increasing fleet numbers to cope with seasonal demand and doing away with vehicle service and maintenance.
In the UK, a lorry (or truck) is a vehicle that falls into one of three categories:
• Smaller 2-Axle – over 3.5 and up to 7.5 tonnes
• Bigger 2-Axle – over 7.5 and up to 18 tonnes
• Multi-Axle (3 to 6 axles) – ranging from 25 tonnes to 44 tonnes.
* If you're slightly confused about whether it's referred to as a lorry or a truck, it's worth noting that lorries in the UK classification also qualify as trucks. However, for the same reason, not all trucks are lorries, as some do not meet the UK lorry specifications.
Truck hire in Liverpool from Nationwide Hire UK
If you live or work in or around Liverpool and are looking to hire a large goods vehicle, Nationwide Hire can help. Our fleet of trucks ranges in size depending on your requirements, and we have vehicles available from the more basic 7.5 Tonne Box Truck to the much larger 26 Tonne Curtain Side Truck. We offer flexible hire options on all our vehicles, whether you need the truck for a day, a month, or longer term. We also offer a FREE drop-off and pick-up service, a 10% discount on the rental to business customers if insured using a current company policy, and a potential 30% off hire if booked more than 24 hours in advance.
Our fleet of vehicles includes:
Ford Luton 3.5 Tonne Tail Box Lift Truck (or similar)
3.5 Tonne Tipper Transit Truck (or similar)
7.5 Tonne Box Truck with Tail Lift (or similar)
7.5 Tonne Curtain Side Truck (or similar)
7.5 Tonne Dropside Truck (or similar)
7.5 Tonne Tipper Truck (or similar)
7.5 Tonne Sleeper Tail Lift Truck (or similar)
18 Tonne Box Truck (or similar)
44 Tonne Sleeper Truck (or similar)
18 Tonne Curtainside Truck (or similar)
26 Tonne Curtain Side Truck (or similar)
All our vehicles are regularly checked and serviced and include full comprehensive insurance and UK roadside assistance should you need it. Trucks hired through us are permitted to travel to EU countries, so please let us know when you make your booking if you want to take the vehicle out of the UK. The team at Nationwide Hire is on hand to answer any questions you may have when you get in touch. We can also advise on the type of vehicle that would best suit your requirements – just let our team know what you need the truck for, and we can recommend the best vehicle for the job.
So, if you're based in Liverpool and looking to hire a truck, please do get in touch. The team at Nationwide Hire is available seven days a week via freephone 0800 5244 780, or, if you prefer, you can talk to us online during opening hours via our online chat.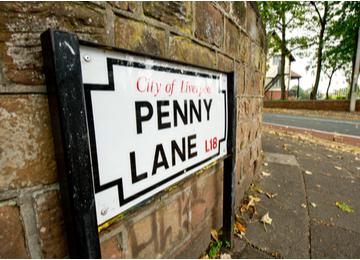 Truck hire throughout the city and suburbs of Liverpool
We provide truck hire throughout the city of Liverpool; the Georgian Quarter, Ropewalks, Chinatown, Baltic Triangle, St George's Quarter, Waterfront, Cavern Quarter and the Knowledge Quarter and the areas of Knowsley, Sefton, Bootle, Southport, St Helens, Wirral, Birkenhead and Wallasey.
Our truck hire service includes the delivery of the truck to your preferred address and collection of the truck at the end of the hire period.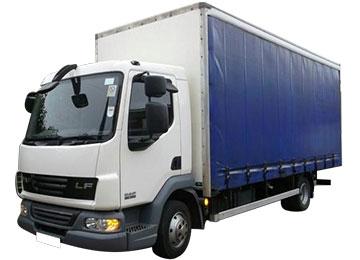 Truck hire Liverpool – Commercial truck hire Merseyside
Nationwide Hire provide truck hire throughout Merseyside including standard 7.5-tonne box and tipper trucks, 18 to 26-tonne curtain side trucks, and 7.5 tonne to 44-tonne sleeper trucks.
Our hire trucks feature a wide range of manufacturers including Ford, DAF, Scania, Mercedes, and Volvo.
Our Merseyside customer base includes nationwide road haulage companies, builders merchants, landscapers, DIY, house removals, and commercial and refrigerated goods distributors.
Businesses who hire from our range of trucks and commercial vehicles have the option to use their own company insurance.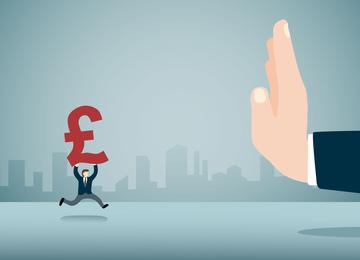 Truck hire Liverpool with no credit card deposit
Nationwide Hire offers truck hire in Liverpool on a short, medium or long term basis with no credit card deposit and offer a delivery and collection service that is the ultimate in convenience.
Our Liverpool and Merseyside customers are businesses, fleet managers, couriers, delivery drivers, families, holidaymakers, and individuals who need to get from A to B with the minimum of fuss and maximum choice of vans to hire.
If want to hire a van for just a day or two, it pays to book early during busy periods, especially during the summer.