Truck Hire Birmingham
All you need to know about hiring a truck in Birmingham
Home to The Peaky Blinders, Duran Duran, The Streets and the Prince of Darkness himself, Ozzy Osbourne, Birmingham is still infamous for having, what people voted as, Britain's ugliest accent. However, it's also the second-largest city in the UK, so there's plenty to know if you're driving through it.
Cluedo and Cadbury's both originate from Birmingham; it's also where JRR Tolkien wrote Lord of The Rings and The Hobbit, and Birmingham itself inspired many of the places he wrote about. Despite all this, Birmingham doesn't feel quite as magical when it comes to driving. It is the crash for crash capital of the UK, has the highest number of uninsured drivers and the highest number of personal injury claims from road accidents in the UK too – so be vigilant!
The Spaghetti Junction is the most complex motorway intersection in the world. Its unique layout and dull colour have made it one of the most famous eyesores globally, but notable. First opened in the 1970s, the aim was to join up the M1, M5 and M6 motorways to bring more passing traffic into the heart of Birmingham. Were you to drive the entire thing, you would cover 73 miles, whereas if you (for some silly reason) drove every road in the city, you would have covered more than 2,000 miles!
If your journey takes you through the centre of Birmingham at all, you'll need to know about the Clean Air Zone. The zone, introduced in 2021, means that drivers of high-polluting cars will pay £8 to travel into the centre. It will also see older vehicles that don't meet the emissions standards charged for driving within the city's ring road – and failure to do so means facing a £120 fine. Larger vehicles such as HGVs must pay £50 simply for driving through the zone, so be sure to find out from your employer who will be responsible for paying the fee.
Many people have opted to cycle around the city, saving money and doing their bit for the environment. That means you, however, must be extra careful. Adjust your mirrors, leave enough space, look over the dashboard and remain alert.
While Birmingham is no longer the financial powerhouse it was, it still plays a massive part in the UK's economy, second only to London. The city employs over 100,000 in the manufacturing and engineering sector, contributing billions of pounds to the national economy. In recent years, Birmingham's economy has diversified into service industries, retailing and tourism.
Truck (or lorry)* hire in Birmingham
Truck rental is the way forward for most hauling and transport companies these days. Historically owning a fleet, issues with seasonal demand and general vehicle upkeep mean more and more organisations are starting to see the benefits of moving to rental.
In the UK, a lorry (or truck) is a heavy goods vehicle that falls into one of three categories:
• Smaller 2-Axle – over 3.5 and up to 7.5 tonnes
• Bigger 2-Axle – over 7.5 and up to 18 tonnes
• Multi-Axle (3 to 6 axles) – ranging from 25 tonnes to 44 tonnes.
* If you're a bit confused about whether it's referred to as a lorry or a truck, it's worth noting that lorries in the UK classification also qualify as trucks. However, for the same reason, not all trucks are lorries, as some do not meet the UK lorry specifications.
Truck hire in Birmingham from Nationwide Hire UK
If your organisation is based in or around Birmingham and you want to hire a truck, Nationwide Hire is here to help. Our large fleet can cater to your wants and needs, ranging from the 7.5 Tonne Dropside Truck (or similar) for transporting scaffolding to the 26 Tonne Curtain Side Truck (or similar) for easy access to larger loads. We offer a variety of flexible hire options and can accommodate most requests. Whether it's a day, month, or longer, it is up to you how long you need the vehicle. We also provide a FREE drop off and pick-up service wherever possible, a 10% discount to business customers if they insure through a current company policy. In addition, all truck hire is included in the 20% off Winter Sale.
Our vehicle fleet includes:
Ford Luton 3.5 Tonne Tail Box Lift Truck (or similar)
3.5 Tonne Tipper Transit Truck (or similar)
7.5 Tonne Box Truck with Tail Lift (or similar)
7.5 Tonne Curtain Side Truck (or similar)
7.5 Tonne Dropside Truck (or similar)
7.5 Tonne Tipper Truck (or similar)
7.5 Tonne Sleeper Tail Lift Truck (or similar)
18 Tonne Box Truck (or similar)
44 Tonne Sleeper Truck (or similar)
18 Tonne Curtainside Truck (or similar)
26 Tonne Curtain Side Truck (or similar)
Interested in truck hire in Birmingham? Get in touch today
All our vehicles are regularly checked, come fully serviced and include comprehensive insurance and UK roadside assistance should something happen. You can travel to EU countries when you hire through us; we ask that you tell our team when you make a booking if you plan to take the vehicle out of the UK.
Should you have any questions about any aspect of lorry and truck hire, please feel free to call or contact us. We can also advise the type of vehicle you may need or any other requirements you may have, help with delivery, drop off procedures, and other aspects of the vehicle hire.
So, if you're based in Birmingham and looking to hire a truck, please do get in touch. The team at Nationwide Hire is here to help and is available seven days a week. Get in touch via freephone 0800 5244 780, or, if you prefer, you can talk to us online during opening hours via our online chat.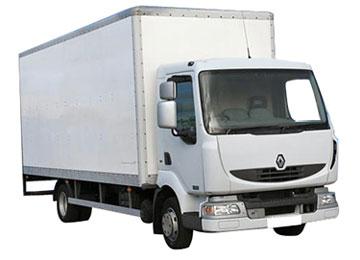 Truck hire throughout the city and suburbs of Birmingham
Our truck hire service includes the delivery of the truck to your preferred address and collection of the vehicle at the end of the hire period.
We provide truck hire throughout the city of Birmingham and the areas of Dudley, Sandwell, Solihull, Walsall, and Wolverhampton, Moseley and Kings Heath, Hall Green, Holloway Head, Harborne, Edgbaston, Erdington, Digbeth, Hockley Heath, Earlswood, Knowle, Henley-in-Arden, Solihull, Four Oaks, Small Heath, Nechells, Aston, Witton, Lozells, Handsworth, Castle Vale and Water Orton.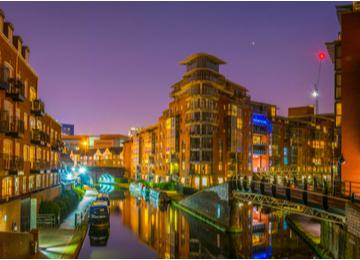 Truck hire Birmingham - From tipper trucks to tractor units
Truck hire throughout Birmingham including standard 7.5-tonne box and tipper trucks, 18 to 26-tonne curtain side trucks, and 7.5 tonne to 44-tonne sleeper trucks.
Our hire trucks feature a wide range of manufacturers including Ford, DAF, Scania, Mercedes, and Volvo.
Our Birmingham customer base includes nationwide road haulage companies, builders merchants, landscapers, DIY, house removals, and commercial and refrigerated goods distributors.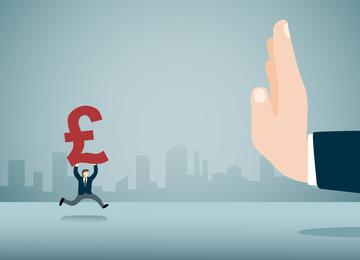 No credit card deposit required when hiring a truck
Nationwide Hire offers truck hire in Liverpool on a short, medium or long term basis with no credit card deposit and offer a delivery and collection service that is the ultimate in convenience.
Our Liverpool and Merseyside customers are businesses, fleet managers, couriers, delivery drivers, families, holidaymakers, and individuals who need to get from A to B with the minimum of fuss and maximum choice of vans to hire.
If want to hire a van for just a day or two, it pays to book early during busy periods, especially during the summer.