Minibus & MPV Hire Nottingham
All you need to know about hiring a minibus or MPV in Nottingham
Based in central England in the Midlands, Nottingham is the largest urban area in the East Midlands and the second largest in the Midlands with a population of over 787,000 people. Home of Robin Hood, Boots and Paul Smith, Nottingham is a city associated with history, culture, innovation and sport. The county is visited by more than 35 million every year and with all that it has to offer, this is no surprise.
As a UNESCO city of literature and a city of sport, if that's not enough to tempt you to visit Nottingham then maybe its underworld of 800 caves or its abundance of places to eat and drink may be persuasion enough. Nottingham offers people of all ages something to do and see so it's no surprise that its residents and fans alike love Notts. It was also voted into the top ten of the Sunday Times Best Places to Live in the Midlands region, being described as "fun, funky and affordable, with a swagger to match Manchester's, but on a much more manageable scale."
If you are proposing to visit Nottingham with friends and family then plan what you want to do so you can fit everything in. There is a great tram network that travels in and around the city to help you get around and the city itself is fairly easy to navigate and accessible on foot. You can also pick up a bike from one of the on-street docking stations if you fancy seeing the area on two wheels. Just register on the City Card Cycles website and away you go.
Driving in Nottingham is much the same as other cities of its size. The one-way system can be confusing for visitors and the roads are slow at peak times of the day. Major building works and pedestrianisation to the south of the city have also hampered traffic for the last year, especially near the train station area so bear this in mind if you're planning on collecting travellers after a train journey. It's also worth knowing that the main ring road around the city – the Clifton Boulevard stretch – is hampered by slow-moving traffic due to the major bridge works going on. The 48-year-old eastbound bridge was completely closed for safety reasons at the beginning of 2020 and work is likely to continue into 2021. If you are travelling with a group by MPV or minibus into or around the Nottingham area, we've pulled together some information that may help you plan your trip and avoid any facing any problems when you arrive.
Roads you may need to know
The M1 is the closet motorway serving Nottingham and the East Midlands and more than likely the most popular route to travel to and from the city from other parts of the country. The A52 is another major road in the Nottingham area whilst the A1 and A46 are also accessible from routes out of the city.
I'm only here for the nightlife
With an extensive choice of late-night bars, clubs and live music venues Nottingham is a party animal's dream. Many people travel to Nottingham just to sample the city's happening nightlife, and, with the large number of students living here, it's no surprise that Nottingham enjoys a big clubbing culture. Because of this, Nottingham is a top destination for hen and stag dos every year, with more to offer than just bars and clubs. Home of the National Water Sports Centre, revellers can also enjoy activities such as white-water rafting, the warrior assault course and Segways before heading into town for a night of fun. You can even stay as they offer onsite accommodation and camping pitches. Parking an MPV or minibus is also relatively easy with large open-air car parks with no height restrictions.
Airport drop off and pick up
Located in the heart of England, East Midlands Airport has excellent connections to the motorway network being near the M1, M42 and A50, meaning it's within easy reach of the all the major cities in the Midlands. Known as a hub for low-fare airlines, it's a popular choice to travel from for many even though it's not one of the larger airports with only one terminal and check-in area. If you are using East Midlands for travel and are transporting a group in a multi-person vehicle, then drop off is relatively easy at the smaller site and provides you with a number of options.
Music to your ears
If live music is your thing then Nottingham is definitely the place to come. Home of legendary music venue Rock City which opened its doors in 1980, the venue has seen some major music legends play including The Red Hot Chili Peppers, Nirvana, Oasis and David Bowie. These days, for names like this you're looking at Nottingham's Motorpoint Arena which hosts some of the best music and entertainment the UK had to offer. If it's festivals you love, then you may be heading for Splendour. Nottingham's annual one-day music festival, running since 2008. With headliners such as Jake Bugg, The Pet Shop Boys and Rag and Bone Man, this family festival is a major calendar date for people in and around Notts and definitely something not to miss.
Tune in locally
Whatever your reason for heading to Nottingham the local radio stations are great for keeping up to date with all the traffic information in and around the city. Best for travel and news reports are stations such as BBC Radio Nottingham 95.50 and Capital (East Midlands) 96.20.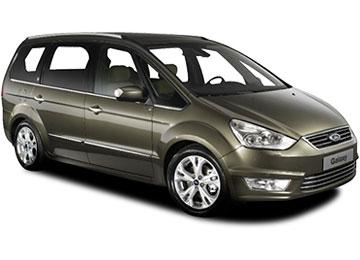 Is an MPV a Multi Purpose Vehicle or a Multi Person Vehicle?
What exactly are you hiring if you hire an MPV?

The term MPV stands for Multi-Purpose Vehicle (MPV) also sometimes called people carriers.
MPV's are about transporting five to seven people in safety and comfort and have room for luggage, so strictly speaking you could call it a multi-person vehicle as well.

They have more headroom and more legroom than the typical saloon or estate car and similarly a higher ride which makes getting in and out of the vehicle easier.
They have storage compartments including some concealed in the floor and power outlets accessible to the rear seats.

Typically MPV's have a boxy silhouette, but it's all about being able to relax in a comfortable and spacious interior when on a journey.
If you are looking for a versatile vehicle that has absolutely loads of space to be utilised for luggage with fold down seats that's a dream to drive and comfortable with it, hire an MPV, and still be relaxed at the end of your journey.
Can I hire a minibus on my ordinary full driving license?
Want to hire a self-drive minibus for up to 17 people including the driver?
If you are 21 or older and have had a full driving license for at least 2 years then you can drive a minibus with a capacity of up to 17 seats, allowing for a driver and 16 passengers.
So the possession of a full UK driving license enables you to hire and drive a minibus, however, depending on the circumstances you may need to apply for a minibus license.
The UK government states that "you might be able to drive a minibus with up to 16 passenger seats using your current car driving licence as long as there's no payment from or on behalf of the passengers (it's not for 'hire or reward')."
So in the instance of hiring a minibus for a day trip for a group and everyone is contributing to the cost of the Minibus and you have a full license then notwithstanding being medically fit to drive then you fall into the category of:
you're driving on a voluntary basis and the minibus is used for social purposes by a non-commercial body
the maximum weight of the minibus is not more than 3.5 tonnes - or 4.25 tonnes including specialist equipment for disabled passengers, for example a wheelchair ramp
you're not towing a trailer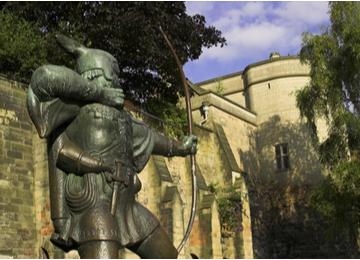 Minibuses and MPV's throughout the city and suburbs of Nottingham
We hire seven to seventeen seat vehicles throughout the city of Nottingham and the areas of Beeston, Stapleford, Eastwood, Arnold, Carlton, West Bridgford, Ruddington, Tollerton, Bingham, Ilkeston and Hucknall.
Our vehicle hire includes the delivery of the MPV or minibus to your preferred address and collection of the vehicle at the end of the hire period.