Minibus & MPV Hire Manchester
All you need to know about hiring a minibus or MPV in Manchester
The birthplace of vegetarianism, home of the Coronation Street, and location of Manchester United Football Club, Manchester is a city brimming with history, culture, sport and life.
A major city in the northwest of England with a rich industrial heritage, Manchester owes much of its size and growth to its textile industry. Yet whilst history and heritage are a big part of Manchester and there is an abundance of galleries, museums and libraries to visit, the city also has a rich music, events and sports scene that is a big draw for thousands of visitors every year. Couple that with its eclectic nightlife and the thriving LGBT community and it's easy to see why Manchester is one of the most popular city destinations in the UK.
With all this in mind, there are many reasons why you may want to hire a multi-person vehicle if you are intending to visit Manchester or travel within the Greater Manchester area.
Driving in Manchester is fraught with one-way systems, heavy traffic and expensive parking. However, whilst many tourist sites recommend ditching the car for the excellent public transport system, if this isn't the best option for you and you are planning on hiring a minibus or MPV to travel into and around Manchester, it's worth taking time pre-planning your route and parking restrictions at your destination. To help out we've pulled together a few pieces of information that may just make it easier for you.
Major road links you may need
Greater Manchester has a large and busy motorway system linking Manchester to many other destinations around the UK. As well as the famous Mancunian Way which is made up of the A57(M) and A635(M) motorways, other main links in the region include the M60, M56, M62, M67 and M6.
Airport information for successful drop off and pick up
Manchester Airport is the largest regional airport in the UK serving over 28 million passengers each year with an average of 587 planes taking off and landing each day. If you are hiring a minibus or MPV for an airport drop off or pick up, then the airport is easily accessible from the M6, M60 and M62 – you can find it on a sat nav using the M90 1QX postcode. Drop off is free if you use the free drop off point on Thorley Lane where passengers can then take a free regular shuttle bus to the terminal. If you need to drop off directly outside a specific terminal, then be prepared to pay £5 for five minutes or £6 for ten minutes. But be warned; an overstay charge of £25 is payable if your stay exceeds 10 minutes. There are also long stay and short stay car parks available but check the height restrictions as multi-story car parks generally don't allow vehicles over
Get ahead on match day
Home to football giants Manchester United and Manchester City, hordes of football fans head for Manchester throughout the football season to enjoy the beautiful game. If you're planning on taking a group of fans to Manchester, then be aware that roads around both stadiums and the surrounding areas become very busy. Always plan your route and allow time to get there, park up and get to the stadium before kick-off. As MPVs and minibuses are higher than regular vehicles ensure you find parking without height restrictions. There are plenty of car parks offering parking on match day, but it may be worth using a company like Just Park to book in advance. Using a private parking space can not only give you peace of mind but also take the worry out of finding suitable parking on the day. close to a
In the event of an event
With Heaton Park, two football stadiums and a famous cricket ground, it's not surprising that Manchester is a thriving festival destination. Many concerts take place throughout the year at venues like these as well as annual events such as Neighbourhood Weekender and Parklife Festival. If you're heading to an event in Manchester check destination links, parking and travel on the day. Try to find a location at least 15 minutes away from the event itself to park up or stay. Many hotels have outside parking available and many of the events only have limited availability, so make this a priority before you set off if you're planning on hiring a multi-person vehicle to attend an event.
Tune in locally
Local radio stations are one of the best places to get up-to-date travel information for the destination you are heading for. The best local stations for travel reports in the Manchester area are BBC Radio Manchester 95.10 and Hits Radio, Manchester 103.0.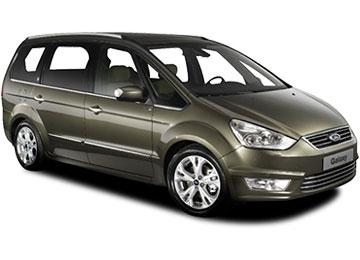 MPV - What does it stand for
What exactly are you hiring if you hire an MPV?

The term MPV stands for Multi-Purpose Vehicle (MPV) also sometimes called people carriers.
MPV's are about transporting five to seven people in safety and comfort and have room for luggage so really it could be a Multi-Person Vehicle, though they are also referred to as buses and a multi-person vessel would be a ship, so I guess we should stick with the multi-purpose vehicle and they are versatile vehicles with fold down seats, affording you huge amounts of space and some with sliding doors.

They have more headroom and more legroom than the typical saloon or estate car and similarly a higher ride which makes getting in and out of the vehicle easier.
They have storage compartments including some concealed in the floor and power outlets accessible to the rear seats.
In addition, they have (as do all cars sold in Europe since 2014 ) at least two sets of Isofix points to which you can fit ISOfix seats ( think forward-facing child seats).


Typically MPV's have a boxy silhouette, but it's all about being able to relax in a comfortable and spacious interior when on a journey.

It's also jolly handy in respect of parking. Seven people, luggage, one parking space. That's good!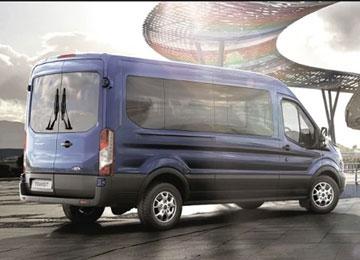 Can I drive a minibus on my ordinary full license?
Want to hire a self-drive minibus for up to 17 people including the driver?
If you are 21 or older and have had a full driving license for at least 2 years then you can drive a minibus with a capacity of up to 17 seats, allowing for a driver and 16 passengers.
So the possession of a full UK driving license enables you to hire and drive a minibus, however, depending on the circumstances you may need to apply for a minibus license.
The UK government states that "you might be able to drive a minibus with up to 16 passenger seats using your current car driving licence as long as there's no payment from or on behalf of the passengers (it's not for 'hire or reward')."
So in the instance of hiring a minibus for a day trip for a group and everyone is contributing to the cost of the Minibus and you have a full license then notwithstanding being medically fit to drive then you fall into the category of:
you're driving on a voluntary basis and the minibus is used for social purposes by a non-commercial body
the maximum weight of the minibus is not more than 3.5 tonnes - or 4.25 tonnes including specialist equipment for disabled passengers, for example a wheelchair ramp
you're not towing a trailer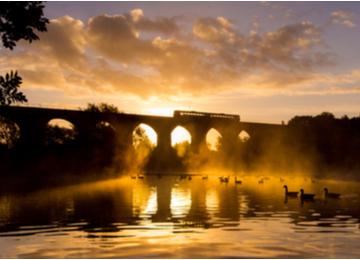 Minibuses and MPV's throughout the city and suburbs of Manchester
We provide 7 to 17 seat vehicles from a 5+2 MPV to a 17 seater minibus hire throughout the city of Manchester and the areas of Bolton, Bury, Oldham, Rochdale, Salford, Stockport, Tameside, Trafford, Wigan.
Our service includes the delivery of the rented minibus or MPV to your preferred address and collection of the vehicle at the end of the hire period. You can choose from 7 seater vehicles,9 seats, 12 seats,15 seats and 17 seats