Minibus & MPV Hire Liverpool
All you need to know about hiring a minibus or MPV in Liverpool
Home of those four lovable Scousers, The Beatles, Liverpool is one of the most famous places in the UK, and one of the few UK cities mentioned in hit songs like Long Haired Lover from Liverpool by Jimmy Osmond and Going Down to Liverpool by The Bangles.
A maritime city in northwest England, Liverpool is steeped in history, and if that's not reason enough to visit then the fact it was also European Capital of Culture in 2008 and the first-ever English city to be awarded the title, only enhances its draw further.
In addition, the Liverpool hosted Grand National draws 150,000 people every year, and as home to two Premier League football clubs, away visitors in their thousands flock to the city each week from August to July. These sporting events alone mean that groups of friends and family are often travelling to the city together.
With all this in mind, there is every reason why you may want to hire a multi-person vehicle to get to or get around Liverpool.
Driving in Liverpool is fraught with many of the same problems as driving in any UK major city; roadworks, 'hot' spots and traffic delays are common. So, if you are planning on hiring a minibus or MPV to travel into and around Liverpool, it's worth taking time to check local travel news and find out about the areas you're intending to drive to. To help out we've pulled together a few pieces of information that may just make it easier for you.
Major road links you may need
Liverpool has direct road links with many other major areas of England. The M62 motorway connects Liverpool with Hull and also provides a connection to areas such as Manchester, Leeds, and Huddersfield. The M6 provides links to further afield destinations including Birmingham, Staffordshire, the Lake District and the Scottish border.
Airport information for successful drop off and pick up
If you are hiring a minibus or MPV for a John Lennon Airport drop off or pick up, check out the relevant zones and decide which suits you best. Express is great if you can quickly load or unload a vehicle but can be pricey at £4 for 10 minutes and £10 for 20 minutes. If you don't mind a short walk to the terminal and want the ability to meet and greet or wave your passengers off, Drop Off Car Park 2 is perfect and gives you 40 minutes free parking. There is a height restriction of 1.95m in this Short Stay multi-storey car park
You'll never walk alone if you follow the crowds
Anfield Stadium is approximately a 40-minute walk from the City Centre and routes are clearly signposted so you can walk to the Stadium safely if you want to spend some time in the city before or after the game. If you're a group in a minibus, however close you want to be to the stadium, you'll need to find a car park or space without height restrictions. Stanley Park car park is not far from the ground but somewhere like Parkopedia can help you locate the perfect spot for your vehicle.
I'm here for the Black Watch
If it's Goodison Park you're visiting, then, again, be mindful again of parking restrictions. A resident parking scheme is in place in the streets surrounding the stadium and this is strictly enforced. To avoid fines and, in worse case situations, clamping and vehicle removal, find a car park without height restrictions.
It won't be a race to the racecourse
Aintree Racecourse is located on the A59, a mile from the M57 and M58, which link the M62 and M6. Traffic is always heavy over the three-day race meet period so allow plenty of time to travel. Just follow the yellow tourism signs as you approach the racecourse for routes to the car parks.
Tune in locally
The local radio stations are great for keeping up to date with all the traffic information, especially on event days or during busy periods. The best local stations for travel reports in the Liverpool area are BBC Radio Merseyside 95.80 and Capital (Liverpool) 107.60.
Don't forget your change
If you're planning on travel to the Wirral Peninsula from Liverpool city centre, you'll need to take the Mersey Tunnel. This route is subject to a charge and if driving a minibus or MPV you will need to pay Class 2 fees. As with any other payment incurred whilst driving a hire vehicle, you will need to cover this cost yourself.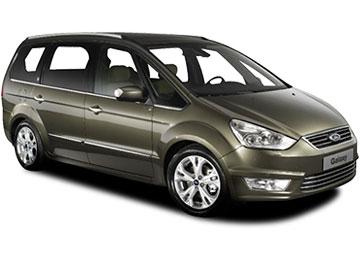 MPV is a Multi-Purpose Vehicle
What exactly are you hiring if you hire an MPV?

The term MPV stands for Multi-Purpose Vehicle (MPV) also sometimes called people carriers and you could be forgiven for thinking it stands for Multi-Person Vehicle.
MPV's are about transporting five to seven people in safety and comfort and have room for luggage.

They have more headroom and more legroom than the typical saloon or estate car and similarly a higher ride which makes getting in and out of the vehicle easier.
They have storage compartments including some concealed in the floor and power outlets accessible to the rear seats.

Typically MPV's have a boxy silhouette, but it's all about being able to relax in a comfortable and spacious interior when on a journey.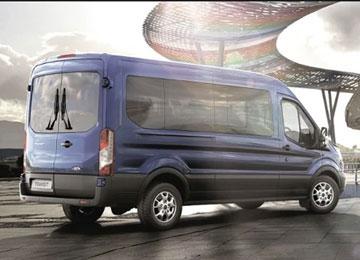 Can I hire a minibus on my ordinary full driving license?
Want to hire a self-drive minibus for up to 17 people including the driver?
If you are 21 or older and have had a full driving license for at least 2 years then you can drive a minibus with a capacity of up to 17 seats, allowing for a driver and 16 passengers.
So the possession of a full UK driving license enables you to hire and drive a minibus, however, depending on the circumstances you may need to apply for a minibus license.
The UK government states that "you might be able to drive a minibus with up to 16 passenger seats using your current car driving licence as long as there's no payment from or on behalf of the passengers (it's not for 'hire or reward')."
So in the instance of hiring a minibus for a day trip for a group and everyone is contributing to the cost of the Minibus and you have a full license then notwithstanding being medically fit to drive then you fall into the category of:
you're driving on a voluntary basis and the minibus is used for social purposes by a non-commercial body
the maximum weight of the minibus is not more than 3.5 tonnes - or 4.25 tonnes including specialist equipment for disabled passengers, for example a wheelchair ramp
you're not towing a trailer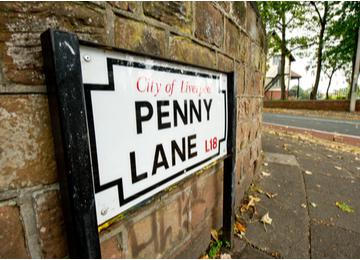 Minibuses and MPV's to hire throughout city and suburbs of Liverpool
We provide seven to seventeen seat vehicles throughout the city of Liverpool; the Georgian Quarter, Ropewalks, Chinatown, Baltic Triangle, St George's Quarter, Waterfront, Cavern Quarter and the Knowledge Quarter and the areas of Knowsley, Sefton, Bootle, Southport, St Helens, Wirral, Birkenhead and Wallasey.
Our vehicle hire includes the delivery of the MPV or minibus to your preferred address and collection of the vehicle at the end of the hire period.