Minibus & MPV Hire Birmingham
All you need to know about hiring a minibus or MPV in Birmingham
As 90% of the UK is within 4 hours of Birmingham, it's the perfect destination for exploring somewhere new without being on the road for hours and hours. Homeland of the famous Bullring, HP Sauce and Typhoo Tea, Birmingham has so much going for it for residents and visitors alike.
As the second biggest city in the UK, it may not surprise you it's one of the most visited UK destinations with over 41 million visitors a year, one million of these coming from abroad. With five universities and over 73,000 students, the nightlife is definitely buzzing and the city full of music, arts and entertainment to suit all ages and interests. Top that off with the National Exhibition Centre (NEC) and The International Convention Centre (ICC) and you have a thriving business and tourist destination.
Taking all this into account, there is every likelihood that you may at some time need to hire an MPV or minibus to visit to or travel around Birmingham.
Driving in Birmingham is not for the faint-hearted and it's definitely worth planning your route before heading in and around the city. The last few years have seen many road and building works taking place in the city centre which has caused delays and diversions, and the introduction of the Clean Zone in 2021 will also alter where you can drive without paying a fee. Birmingham does have an excellent public transport system with buses and trams as well as good train links. However, if you're planning on transporting a group and are thinking of hiring a minibus or MPV in Birmingham then we've pulled together a few pieces of information that may just make the journey easier for you.
Major roads you may need to use
Birmingham is certainly an easy place to drive to as it sits in the heart of the UK motorway network. Linked by the M5, M6, M40 and M42, the M1 is also less than 30 minutes away along with the A34 and A38 as other main road options. Let us also not forget that Birmingham is home to the infamous Spaghetti Junction – the part of road where junction 6 of the M6 meets the A38 in the Gravelly Hill area of Birmingham.
Airport information for successful drop off and pick up
Birmingham airport is UK's third-largest airport outside London with just one terminal featuring 115 check-in desks, 27 self-service kiosks and 47 aircraft stands, of which 20 are air-bridge served. If you're transporting a large group to Birmingham for a flight then you can get to the airport by leaving the M42 at junction 6 and joining the A45. Birmingham Airport has 6 car parks for short and long stay purposes – 3 of which are surface car parks with a height restriction of 2.15m. This is important to know if you're planning on leaving an MPV or minibus whilst you travel. Drop off and pick up areas are available in front of the terminal with a charge of £3 for 15 minutes in the Premium Drop Off zone. There is also a Drop Off car park free for 20 minutes with no height restrictions, so perfect for vehicles aimed at larger groups which don't qualify as coaches.
Get to see what you want to see at the NEC
The NEC is probably one of the most well-known exhibition centres in the UK hosting more than 500 events every year of all sizes from The Clothes Show to the BBC Good Food Show. With over 2.3 million visitors on average every year it definitely is a destination for groups of people travelling together. If you're heading to the NEC for an exhibition in an MPV or minibus then it's accessible by all major routes into Birmingham including the M42, M40 and M6. We advise you pre-book parking before you go and you will be directed once you arrive. The surface car parks are restricted to cars and people carriers up to 9 people only. Anything larger will count as a minibus. Minibus parking costs £15 for the day.
If the girls and boys are going on tour
Broad Street is probably the most infamous area for drinking and dancing in Birmingham. The 1/2 mile-long stretch of road accommodates almost nothing but bars and clubs and is a mecca for stag and hen parties each year. If you're arranging on a night out in Birmingham's party mile and are hiring a multi-person vehicle to get you there then make sure you have scoped out parking if you're planning on leaving the vehicle. There are over 25,000 city centre parking spaces in Birmingham but many have height and width restrictions. If you're planning a drop-off, be aware that certain stretches of Broad Street are for taxis only so find the best place for this prior to your journey and arrange a suitable place for a pickup. There are hundreds of places to stay in Birmingham if you're making a weekend of it and many have onsite parking but check with the hotel before you book to make sure they can accommodate a minibus or MPV in their car park. For more information about staying in Birmingham, head over to visitbirmingham.com.
Tune in locally
Local travel news will give you up-to-date information as you travel if you tune in whilst driving. A couple of radio stations in the Birmingham area are BBC WM 95.6 and Heart (West Midlands) 100.70 which have travel news every hour. You can also get updates at Birmingham Live through their Traffic and Travel News Live Feed.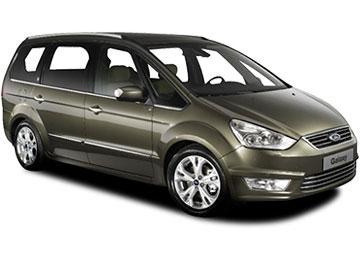 MPV - Multi Purpose and Multi Person Vehicle
What exactly are you hiring if you hire an MPV?

The term MPV stands for Multi-Purpose Vehicle (MPV) also sometimes called people carriers, but with all that space and interior versatility with fold-down seats and airline-style flip-down tables, it is definitely a multi-person vehicle too. MPV's are about transporting five to seven people in safety and comfort and have room for luggage.

They have more headroom and more legroom than the typical saloon or estate car and similarly a higher ride which makes getting in and out of the vehicle easier. They have storage compartments including some concealed in the floor and power outlets accessible to the rear seats.

Typically MPV's have a boxy silhouette, but it's all about being able to relax in a comfortable and spacious interior when on a journey.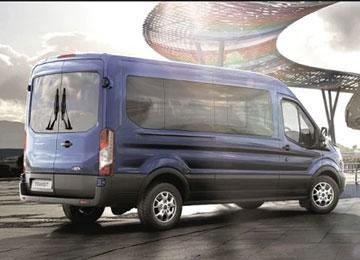 Do I need a PSV Operator license to hire a minibus for a trip?
Want to hire a self-drive minibus for up to 17 people including the driver?
If you are 21 or older and have had a full driving license for at least 2 years then you can drive a minibus with a capacity of up to 17 seats, allowing for a driver and 16 passengers.
So the possession of a full UK driving license enables you to hire and drive a minibus, however, depending on the circumstances you may need to apply for a minibus license.
The UK government states that "you might be able to drive a minibus with up to 16 passenger seats using your current car driving licence as long as there's no payment from or on behalf of the passengers (it's not for 'hire or reward')."
So in the instance of hiring a minibus for a day trip for a group and everyone is contributing to the cost of the Minibus and you have a full license then notwithstanding being medically fit to drive then you fall into the category of:
you're driving on a voluntary basis and the minibus is used for social purposes by a non-commercial body
the maximum weight of the minibus is not more than 3.5 tonnes - or 4.25 tonnes including specialist equipment for disabled passengers, for example a wheelchair ramp
you're not towing a trailer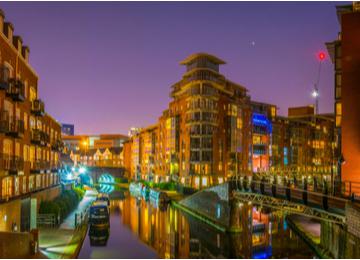 Birmingham Minibus Hire 7 seats to 17 seats available
Minibuses and MPV to hire throughout the city and suburbs of Birmingham.
Our vehicle hire service includes the delivery of the rental vehicle to your preferred address and collection of the vehicle at the end of the hire period.
We hire minibuses and MPV's throughout the city of Birmingham and the areas of Dudley, Sandwell, Solihull, Walsall, and Wolverhampton, Moseley and Kings Heath, Hall Green, Holloway Head, Harborne, Edgbaston, Erdington, Digbeth, Hockley Heath, Earlswood, Knowle, Henley-in-Arden, Solihull, Four Oaks, Small Heath, Nechells, Aston, Witton, Lozells, Handsworth, Castle Vale and Water Orton.