Minibus & MPV Hire Sheffield
All you need to know about hiring a minibus or MPV in Sheffield
As the only city in the UK with part of a National Park inside its boundaries, Sheffield is most certainly a city like no other. A massive 61% of its entire area is green space making it a destination of choice for many visitors each year.
Sheffield is located in north-central England about 160 miles north-west of London, easily accessible by road and rail. As one of the oldest cities in the UK, it is said people have inhabited the area Sheffield sits on for a millennium, so it is no wonder that the city is steeped in history. Playing a considerable role in the industrial revolution, Sheffield is still a major British producer of raw steel, cutlery, and machinery and industry thrives within the city. As well as cutlery, Sheffield is also famous for having the largest theatre complex outside London featuring three famous theatres – the Lyceum, the Crucible, and the Crucible Studio. It is also well known as the home to the world's oldest football club, Sheffield FC.
Taking all this into account it is easy to see why you may want to visit the city with friends and family. Sheffield is a great place for people of all ages and, with 17.2 million visitors each year, there's no doubt city tourism is booming.
If you're driving in and around Sheffield, you'll potentially come across much the same issues as with any major city. One way systems are in place and the ring road can become busy at peak times. There are plans to pedestrianise parts of the city centre since a restriction on vehicles in some areas at the outbreak of coronavirus proved popular, so this will cause certain routes to change if this does come to pass. Sheffield does, however, have some of the lowest costs for diesel and parking which can make driving a more attractive option since rail costs have increased over the years. If you are planning on hiring a minibus or MPV to travel into and around Sheffield, take the time to get to know your route and any parking restrictions you may have while you are there. To help you out we've pulled together a few pieces of information that may make organising your trip a little easier.
Major road links you may need
Unlike other cities and due to its greener location, the closest motorway to the city is the M1. Sheffield has great links to Chesterfield directly via the A61 which runs around the city heading towards Huddersfield. West of the city lies the main part of the Peak District National Park and the smaller A and B roads through here make for some wonderful scenery whilst driving.
Know your stuff for match day
Sheffield is home to not one, but two great football clubs: Sheffield Wednesday, who play at Hillsborough; and Sheffield United, located at Bramall Lane. Hillsborough is located North West of the city just three miles from the M1 and off the A61 Penistone Road. Parking is limited around the ground due to its residential position although there are a number of unofficial matchday car parks available on that stretch of A61 leading up to the stadium. If it's a match at Bramall Lane you're attending, then this stadium is South of the city and, again, there is limited parking options and no parking for away fans. If you're travelling to the game with a group in an MPV or minibus it is definitely worth pre-booking your parking prior to departure. Sheffield does, however, boast eight tram, bus and train-based Park and Ride sites which can be handy on match days. Middlewood, close to Hillsborough, currently has no height restrictions.
Looking to shop till you drop
Sheffield is home to Meadowhall, a shopping venue covering 1.4 million sq ft of floor space 3 miles north-east of Sheffield city centre and 2 miles from Rotherham town. With 290 stores, 50 eateries and an 11-screen cinema, Meadowhall is the place to shop in the Sheffield region. However, with over a third of the spend at Meadowhall coming from those who live outside of Sheffield, this is also the ideal destination for many non-Yorkshire visitors looking for a little retail therapy. Meadowhall has over 12,000 parking spaces available and if you are driving a multi-person vehicle the orange zone car parks have no height restrictions meaning you can park up safely and enjoy a shopping trip with family or friends.
A drive to walk
Sheffield is definitely a unique city with its green space and the highest ratio of trees to people for any city in Europe – a staggering four to one. The city also has around 250 parks, woodlands and gardens including Norfolk Heritage Park, Crookes Park and the Botanical Gardens. But if it's stunning scenery and country walks you're after then Sheffield is a great city for that too. Over a third of Sheffield sits within the Peak District National Park; the first area in the UK to gain National Park status in 1951. Visitors flock to the Peak District every year and groups of walkers are definitely a common site. If planning a group trip and hiring an MPV or minibus to transport people, then plan a route that has off-road parking available. There are many websites available that can help you plan your day and lots of levels of walking not far from Sheffield city centre itself such as the Sheffield Lodge Moor and Oaking Clough Reservoir 12.6 kilometre loop trail which can also be reached by the number 51 bus.
Tune in locally
If you're driving in and around the Sheffield area then get the latest travel news by tuning in the local radio station. The best local stations for travel reports in the Sheffield area are BBC Radio Sheffield 88.60 and Hallam FM 97.40.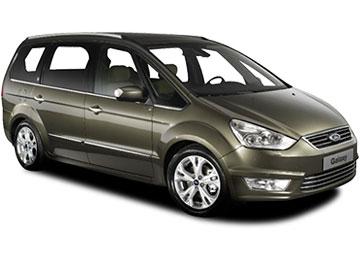 What does MPV stand for ?
What exactly are you hiring if you hire an MPV?
If you asked what is the acronym for Multi-Person Vehicle then people might say MPV or they may suggest that a bus pretty much covers it.

So apparently the term MPV stands for Multi-Purpose Vehicle (MPV) also sometimes called people carriers, there is still a bus in there somewhere.....
MPV's are about transporting five to seven people in safety and comfort and have room for luggage.

They have more headroom and more legroom than the typical saloon or estate car and similarly a higher ride which makes getting in and out of the vehicle easier.
They have storage compartments including some concealed in the floor and power outlets accessible to the rear seats.

Typically MPV's have a boxy silhouette, but it's all about being able to relax in a comfortable and spacious interior when on a journey. It's also jolly handy in respect of parking. Seven people, luggage, one parking space. That's good!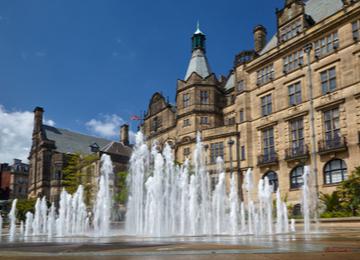 Minibuses and MPV's to hire throughout Sheffield and Yorkshire
We provide 7 to 17 seat MPV and Minibus hire throughout the city of Sheffield and the suburbs of Attercliffe, Beighton, Burngreave, Chapeltown, Crookes, Crosspool, Darnall, Fulwood, Gleadless, Gleadless Valley, Grenoside, Handsworth, Hemsworth, Heeley, High Green, Hillsborough, Longley, Lowedges, Loxley, Malin Bridge, Manor Park, Meersbrook, Middlewood, Millhouses, Neepsend, Netherthorpe, Osgathorpe, Owlerton, Park Hill, Pitsmoor, Ranmoor, Sharrow, Stannington, Tinsley, Totley, Upperthorpe, Wadsley, Wadsley Bridge, Walkley, Westfield, Whirlow, Wisewood and Woodseats.
Minibuses and MPV hire service includes the delivery of the Minibuses or MPV vehicle to your preferred address and collection of the vehicle at the end of the hire period.