Minibus & MPV Hire Leeds
All you need to know about hiring a minibus or MPV in Leeds
As the cultural, financial and commercial heart of West Yorkshire, Leeds is the UK's third-largest city in the United Kingdom with a population of over 780,000 people. Renowned for its cricket, large music festival and being the birthplace of Marks and Spencer, Leeds is so steeped in history, heritage and culture that there's plenty to keep you coming back again and again.
Located in the northern county of Yorkshire and the largest city in West Yorkshire, Leeds is rated as one of the most beautiful places in the United Kingdom and it's not difficult to see why. From parks and beauty spots to heritage sites and natural wonders, the area has much to offer and some truly spectacular architecture to boot. The city also boasts great restaurants, quality shopping and what is undoubtedly some of the best nightlife in the UK.
With around 24.6 million visitors per year, it's no surprise Leeds is a favourite destination for old and young alike and there are many reasons why you may head to this beautiful city. Leeds is one of the most easily accessible cities in the UK and is ideally positioned in the heart of the country with direct rail links from all across the country and easy access by road.
Outside of the morning and evening rush hour, Leeds is not really any different to other cities when it comes to driving. Its one-way systems can be quite confusing and, as the centre is predominantly Victorian, it wasn't designed for vehicles, but with a good satnav system and concentration it isn't too bad to navigate. If you are planning on hiring a minibus or MPV to transport family and friends into or around Leeds, it's worth taking the time to get to know your route and any parking restrictions you may have while you are there. To help you out though, we've pulled together a few pieces of information that may make it a bit easier for you.
Major road links you may need
Reaching Leeds by road is pretty simple due to its accessible position within the UK motorway network. Situated equidistance between London and Edinburgh Leeds' closest city neighbours are Bradford, York, Sheffield and Manchester with the towns of Huddersfield, Harrogate and Rotherham really close by too. The M621 runs near to the city, providing direct access to the M1 and M62 whilst the A1 is also accessible North of the city centre.
Heading to the festival
Leeds Festival has been an integral part of the city's history since 1999. As the offshoot of Reading festival, both events happen simultaneously on the Friday, Saturday and Sunday of the August bank holiday weekend each year. Line ups focus mainly on the rock, alternative, indie, punk and metal genres but more recently hip hop has taken more of a role in the lineup. Leeds Festival takes place at Branham Park near Wetherby and, whether travelling from the North, South, East or West of the country, access starts from the A1(M). There is obviously onsite parking, but it is in a field so access can get muddy. Whilst a lot of hire companies do allow leasing for festivals, it is your responsibility to pay any costs incurred in the event of the vehicle being towed. Any damage as a result of this will also be your responsibility. If you are just taking festival-goers and then picking them up after the event, Leeds does have a Drop Off Zone located off York Road (A64). But be aware that a one-way system operates along this stretch of road during festival times and certain parts are closed to traffic.
Looking to shop till you drop
When it comes to retail therapy, Leeds is the ideal place to get of much of it as you need. From the usual High Street giants to a plethora of independents, Leeds has bags and bags to offer when it comes to shopping. It is definitely the ideal destination for a group trip whether you stay for a day or make a weekend of it. If you're visiting as a group and want to hire a minibus or MPV for the occasion, then there are several council-run open-air car parks in Leeds city centre that have either no height restrictions or can accommodate up to and including 2.2 metres. Most of these are pay and display but you can download and pay through the Ringo app. Ensure you know of at least two that can accommodate a larger vehicle in case your first choice is full.
Tune in locally
Whether you're travelling for an event or just driving across town, accidents can happen and road works can pop up. The best way to keep up to date with local travel is to tune in to a local radio station. If you're driving in and around Leeds, then a couple of the best local stations for travel reports are BBC Radio Leeds 92.40 and Heart Yorkshire 106.20.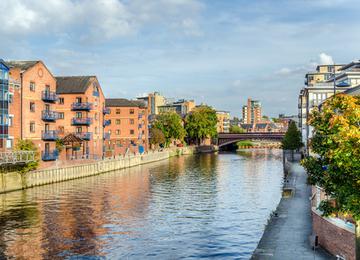 Minibuses and MPV's to hire throughout the city and suburbs of Leeds
We hire 7 to 17 seat vehicles from a 5+2 MPV to a 17 seater minibus throughout the city of Leeds and the areas of Horsforth, Chapel Allerton, Beeston, Roundhay, Headingley, Alwoodley, Bramhope, Otley, Meanwood, West Leeds Village, Rodley, Calverley, Moortown, Pudsey, Guiseley, Adel, Oakwood, Northern Quarter, Holbeck, Kirkstall, Armley, Wharfedale, Harewood, Wetherby, Rawdon and more.
Our Leeds minibus and MPV hire service include the delivery of the rented minibus or MPV to your preferred address and collection of the vehicle at the end of the hire period. You can choose from 7 seater vehicles,9 seats, 12 seats,15 seats and 17 seats.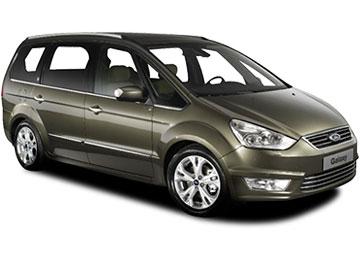 What is an MPV
What exactly are you hiring if you hire an MPV?

The term MPV stands for Multi-Purpose Vehicle (MPV) also sometimes called people carriers.
MPV's are about transporting five to seven people in safety and comfort and have room for luggage.

They have more headroom and more legroom than the typical saloon or estate car and similarly a higher ride which makes getting in and out of the vehicle easier.
They have storage compartments including some concealed in the floor and power outlets accessible to the rear seats.

Typically MPV's have a boxy silhouette, but it's all about being able to relax in a comfortable and spacious interior when on a journey.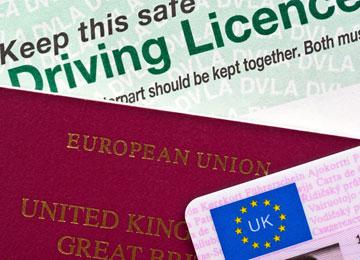 How to check your UK driving license details
Want to check your own UK Driving License details online?
If you need to check your own driving license you can go here and input:
your driving license number
your Nation Insurance (NI) number
the postcode on your driving license
NB: It must be the postcode on your license.

If you have moved to a different address and not updated your driving license details in the interim your new address postcode will not work and incidentally, there is a reference to getting fined if you don't keep it current, so don't dally, log in and update it if you need to, it only takes a few minutes.
You can view check which vehicles you can drive and your driving history to show check your penalty points applied to your driving license and also to create a license' check code' to share your driving record details for instance if you want to hire a vehicle.