Places To Stay On A European Road Trip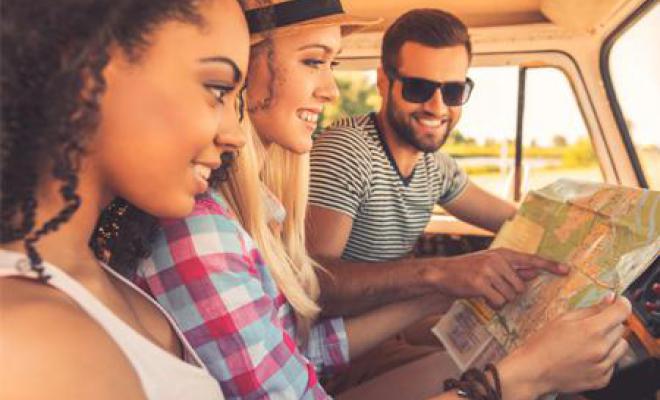 Places To Stay On A European Road Trip

Many thousands of British residents take a road trip onto the continent each year. Whether it's their own car or a rental vehicle, the reasons for the trip are many and varied; from a simple cross-Channel hop to stock up in the delicatessens and supermarkets in Calais to a journey crossing thousands of miles and numerous countries.

While driving in Europe is often highly pleasurable, some tourists run into difficulties when finding great places to stay; whether it's a last-minute change to the itinerary or a problem en route, failing to prepare or understanding your options can be a costly business. Others are caught out when they arrive at their hotel and discover there are no on-site parking facilities, which can lead to unexpected additional costs or hassle.

In this article, we take a look at a range of hotels and guesthouses that are ideal for road travellers, offering complementary or nearby secure parking and affordable facilities. We'll also suggest a few places to stop off en route to major cities, which can break up a long journey into a more leisurely holiday. Naturally it's impossible to catalogue the tens of thousands of hotels and guesthouses across Europe, so we've narrowed the choice down to 10 major towns and cities that are popular with British road travellers, and various places en route.

Paris, France

The French capital is an obvious destination for British travellers seeking a short driving holiday across the Channel. Whether you arrive by Eurotunnel or ferry, the French road network is excellent, with a myriad of well-signed, well-surfaced routes to enjoy. Having disembarked at Calais, we would recommend the scenic route via the A16 which leads through Boulogne-sur-Mer and Amiens, or alternatively the A26/A1 route which takes you close to Lens.

A couple of very important points to note: UK drivers must carry a self-breathalyser kit, warning triangle and reflective jacket. Radar detection devices are illegal in France so do not bring one with you; these can result in a heavy penalty.

Boulogne-sur-Mer is a charming French fishing town, boasting cobbled streets, open squares and a lively atmosphere. It offers suitable places for an overnight stay, including several very reasonable ibis hotels, or the Hotel de Londres, which offers street parking and is ideal for a stopover. If you want to stop off further down the route to Paris, Amiens also offers a range of places to stay. The Mercure Amiens Cathedrale is ideal for a short stop and has very cheap local parking close by. La Chambre d'Amiens is just a few hundred metres from the town centre and is well recommended for its clean, spacious rooms, accessibility, and affordable rates.

As you'd expect from one of the world's most visited cities, Paris boasts thousands of hotels and guesthouses, with a huge range of costs and opulence; expect to pay a premium to be within walking distance of the more iconic sites such as the Louvre, Eiffel Tower or Notre Dame. Driving in Paris can prove hectic and challenging, especially at peak times, so we'd recommend leaving your car at the hotel or recommended public car parks, and either walking or using the excellent local transport options. We have no qualms recommending that you pick the hotel best suited to your budget and use an adjacent secure public car park in Paris, as those with on-site parking are quite rare – or very expensive.

There are plenty of good hotels at mid-range prices; a typical example is Hotel R de Paris, which is sited about half an hour from the major tourist spots and is therefore quieter than some places, but is just a couple of minutes walk from the Metro. It has an excellent reputation for its cuisine, though of course Paris boasts thousands of world-class eateries so you'll never be stuck on that front. The Idol Hotel is a quirky alternative and is also located in a quiet neighbourhood. Parking is moderately charged (20-30 EUR per day), and a short walk from these hotels. The award winning Hotel HELUSSI has a much closer car park, offers a notably warm welcome, and is also excellent for those travelling on a tighter budget.

Hotels with parking on site are much pricier or more poorly situated, an inconvenience that is not unexpected in such a densely populated and busy city. The Golden Tulip Gare de Lyon is located adjacent to a busy rail station, but has on-site parking and is a good compromise for a single night. The Hotel Lancaster Paris Champs-Elysées is pricy, but within walking distance of all major central attractions, and has valet parking available for a moderate surcharge.

As with most modern capitals, Paris has a breathtaking array of attractions and memorable places to visit, from world class galleries and museums to monuments, incredible bistros and restaurants, theatres and art houses; we would recommend using the public transport network to get around the city, and switching to your car when travelling to sights further afield or as you journey onwards.

Bordeaux, France

France's South Western region is home to Aquitaine, an area of great attraction for local and international visitors alike; it is famed for its vineyards, beaches, scenic drives and gourmet food. Bordeaux lies to the north of the province and is extremely popular with British visitors, who come to sample its fine wines and excellent dining.

If you're travelling directly from Calais, we'd suggest avoiding Paris (unless it's also on your holiday plan of course!). There are two main routes to Bordeaux; the journey via Le Mans is slightly faster, but has more toll booths, whole the route through Rouen is shorter in distance and affords the chance to visit some of France's most historic sights.

Rouen, Chartres and Orleans all offer a good selection of hotels, but it's important to pick those located away from industrial centres or close to the main routes. If you're stopping off to explore the Norman city of Rouen, the ibis Rouen Nord Isneauville is a good budget option. It's just 10 minutes from Rouen, adjacent to the A28, and offers comfortable, well-equipped rooms and a hearty breakfast. If you prefer to stay in the city itself, there are plenty of budget options, or you can plump for the Hotel de Bourgtheroulde, a prestigious hotel offering valet parking, an on-site spa, pool and fitness centre, and sited just two minutes' walk from the Church of Joan of Arc.

Chartres offers several dozen hotels and guesthouses. For a short stopover, Le Parvis comes highly recommended and offers free parking among its amenities. It's located right by the gothic Notre Dame cathedral and is ideal for exploring the town. Logis L'Orée de Chartres – Barjouville is also convenient both for the motorway network and the town, and also has free parking on site.

Orleans is a charming town and the Hotel D'Orleans is a good choice for looking round this Loire Valley gem – it's located right in the heart of the city but has charm and is surprisingly quiet. It is compact but perfect for a quick stop – parking is available for a small additional charge. There are several ibis, Best Western and Novotel hotels dotted around the city, all offering reasonable rates and comfortable rooms.

Bordeaux itself is a traveller's paradise, offering many great attractions both within the city and close by. Hotels are also abundant, with more than 150 recognised establishments, though many can become booked up in the summer months. The Hotel de Tourny is an exemplar of an excellent, small hotel which is perfectly placed for exploring the city. Guests can use the local public car park at a discount rate, and can drop luggage off at the hotel before parking. Similar parking arrangements apply at many of the city hotels; the Boutique Hotel offers guests a luxurious experience, hot tub facilities and preferential parking rates, while those on a budget can find both chain hotels and independent guesthouses – Hotel Le Chantry for example is cheap and cheerful with the bonus of free parking, while Yndohotel offers a high class 5 star experience for that special occasion.

Rome, Italy

The Eternal City remains hugely popular with tourists from across the world, drawn to the Italian capital and its myriad of amazing sights and sounds. As with Paris, this thriving metropolis offers hotels ranging from 5 star opulence to backpacker guesthouses and quiet B&Bs. One word of caution though, driving in the city really isn't for the faint-hearted; it can be chaotic, extremely busy and parking is often near-impossible to find. That being said, once you have parked up, the city offers so much wonder and spectacle that any initial worries will soon be soothed away, and the bus network is extensive and pretty cheap.

Finding a hotel with parking facilities isn't straightforward, especially if you're on a lower budget. We would recommend finding a hotel away from the centre or in the suburbs, close to the rail, Metro or bus networks, and then leaving your car at the hotel or station while you explore the city. An additional bonus to staying away from the crowded centre is you're more likely to find a hotel with outside amenities such as a swimming pool or sun terrace; these are much harder to locate in the city without paying a huge premium. Chain hotels such as Sheraton, Holiday Inn and ibis are fairly common, and offer a good mix of amenities and location. The Best Western Blu hotel for example is just a few hundred yards from Tiburtina Train and Metro Station, while the 3 star EcoHotel Roma, sited in the Valle dei Casali nature reserve, offers free parking, complimentary bikes, and a free shuttle to the nearby metro station which gets you to St Peter's Square and other central sites in around 15-20 minutes.

Of course many people will want to stay closer to the city, and one option is the Holiday Inn Express San Giovanni. This is situated in the inner suburbs, with handy access to Tuscolana railway station and half a mile from Ponte Lungo Metro station. The hotel offers paid parking on site. The Mercure Roma Corso Trieste is found on the eastern side, a ten minutes taxi ride from the Colosseum. Again, parking on-site attracts a charge. If you have a larger budget, there are more expensive hotels such as the Britannia or the Cicerone Hotel which are both centrally located within walking distance of many attractions, and with secure, private or valet parking included as an incentive.

Milan and the Italian Lakes

Milan is another great Italian city offering much to see both in the city itself and within a short drive. The magnificent Duomo gothic cathedral, La Scala opera house and the world-class shopping and retail experiences on offer attract tourists in droves, but motorists can find the city hectic and tricky to navigate. It is, however, slightly less crazy than driving in Rome and there are plenty of hotels offering free or reasonable rate parking; many hotels can supply special tickets which allow drivers to get in and out of pedestrian areas, and also often have discounted arrangements with nearby parking garages.

A good example of a hotel offering free parking is the Residence & Hotel Aramis, which is located downtown within easy reach of the city's many attractions. The Hotel Dei Cavalieri offers drivers a ticket through the closed-off areas and has a cheap parking arrangement 200 yards from its doors. This is not untypical of hotels within walking distance of the Duomo or the main shopping precincts. The 3 star Biocity Hotel is a very affordable option, with limited free parking in its street and surrounds, and also a paid option close by.

Many tourists venture out of Milan and head north towards three of Europe's great lakes – Como, Lugano and Maggiore. Como is known for its glitterati and film star visitors, and offers a spectacular town nestled against a truly stunning lakeshore. There are lots of good drives on scenic, winding roads, but tourist coaches can crowd the region in peak holiday months. Staying in Como is not prohibitive, a good example being the highly-rated Hotel Borgovico, which is approximately a 10 minute walk from the Lake and the town centre, and adjacent to other local transport links. There is very cheap parking available outside the hotel. The four star Palace Hotel is a grander option, with moderately priced parking in the grounds and very close to the Lake and the Duomo.

Maggiore is less famous than Como but arguably offers just as good a vista, and is surrounded by dozens of villages and small towns which offer an authentic Italian experience and excellent hospitality. Stresa, for example, is a charming market town less than an hour from Milan, serves is a gateway to the rest of the Lake's attractions and destinations, and offers around 40 guesthouses and hotels across all budgets. Hotel Royal has a lovely aspect onto the Lake, offers free parking on site, and is a very affordable choice for many tourists. The Astoria has a particularly grand visage, but is also competitively priced with free parking to boot. Further along the lakeshore, Baveno offers a similar choice of hotels and beautiful views across Maggiore; hotels there are typically inexpensive, with Hotel Simplon and the Hotel Beau Rivage both offering free parking and lovely accommodation.

Amsterdam

The Dutch capital is extremely popular with British tourists, and those seeking to get there by car are well served by various ferry routes. A popular way to travel is by the Eurotunnel to Calais, from where the drive to Amsterdam takes around 4 hours depending on route and road conditions. The main route leads drivers past historic Dunkirk and then through Northern Belgium, with Bruges, Ghent and Antwerp all easily accessible. The drive through Belgium and the Netherlands offers many great views and tranquil vistas to enjoy, and far fewer tollbooths than you find across Germany and France.

Amsterdam itself offers hundreds of excellent hotels and guesthouses, many of which cater for motorists. Driving in the city can be challenging due to heavy traffic, and especial care must be taken to avoid the abundant cyclists. There are a lot of narrow streets and avoiding these at peak times is a necessity – plan your routes well in advance and you'll have far fewer issues.

Hotel Golden Tulip Amsterdam West is a low-cost option just outside the centre, with an underground parking garage and friendly staff. Central hotels are inevitably more expensive than the budget hostels, but good rates can still be found at places such as the Best Western Premier Hotel Couture which is located adjacent to the World Fashion centre and within a 15 minute tram ride to the central attractions and museums.

Ibis Amsterdam Centre puts you right at the heart of all the major districts and attractions, within walking distance of the Anne Frank house, canals, bars and eateries, and is at the heart of all main transport systems for journeys further afield. The ultra-modern and chic Volkshotel offers rooftop hot tubs and dining with a view, yet remains affordable. Those with deeper pockets could consider one of the more prestigious city centre hotels such as the Banks Mansion, where guests are afforded a lot of personal attention, or The Toren in the central canal area. Note that many central hotels don't have their own parking garages but many are adjacent or within short walking distance of secure, public car parks or street parking.

Bruges

Bruges has soared in popularity for British visitors in recent years, inspired by the beautiful buildings and historic streets showcased in several Hollywood movies. It's also surprisingly easy to reach; a ferry from Dover to Dunkirk deposits you just an hour's drive from the city, while Calais and the Eurotunnel terminus is less than two hours away.

Driving in and around Bruges has its quirks, as many areas are pedestrianised, the Old Town in particular is very difficult to navigate. However the main centre is easily reached and parking at central hotels isn't a problem. The Pand Hotel is a converted 18th Century carriage house, and is often regarded as one of the world's best small hotels; it features private garages among its many amenities. It sits on the doorstep of canals, central squares and most of Bruges' most iconic buildings. Hotel Prinsenhof is a classy establishment within easy reach of the attractions, and features paid on-site parking for a modest daily rate. Underground car parking is also available at the 5 star Hotel Dukes' Palace for around 25 EUR per day; this hotel is very opulent and surprisingly affordable for its facilities and grandeur.

Drivers in Belgium must abide by various common road rules, including the ability to produce valid documentation such as an insurance certificate and proof of ownership, carrying warning triangles and a reflective jacket, though a fire extinguisher isn't mandatory, unlike certain other European countries.

Geneva

The Alps and the many mountainous regions around western Europe attract many drivers keen to enjoy some of the continent's most iconic routes and most breathtaking drives. One such attraction is La Route des Grandes Alpes (LRGA) which spans almost 500 miles, starting in Evian and wending its way through the mountains and down to the desirable Cote d'Azur destinations of Cannes and Nice. Evian is located close to Geneva, and its well worth stopping off at this fabulous Swiss city as part of any Alpine tour. While this famous Swiss city is notoriously expensive, there are still plenty of good budget and mid-range hotels, including several of the well known chains. The Hotel Central is a typical budget base which has free parking overnight outside, and is close to several public car parks. This hotel also throws in a free 3 day travel card allowing you to take in the city and the Lake Geneva shoreline at no additional cost. Hotel Auteuil also offers a free travelcard along with a parking lot on site and easy access to the city centre. The highly regarded Eden Hotel by the lakeshore is slightly more expensive and has paid on-site parking, while there are plenty of high end hotels offering a world class experience – Hotel De La Paix Geneva is a typical high-end hotel offering Michelin starred cuisine and a spa.

Those departing on LRGA are advised to plan the journey carefully and make sure you have factored in a couple of stop-off spots along the way. The road rises to some 7,000 feet and encompasses mountain peaks, glaciers and twisting passes, but you'll need plenty of rest to fully enjoy the views! The world renowned alpine resort of Chamonix is well worth a visit, offering not only the best in winter sports but also the chance to bump into one of its many regular celebrity patrons! Surprisingly there are lots of very affordable hotels, such as the cosy Hotel Le Faucigny, which offers limited free parking but close proximity to a cheap public car park. Mercure Chamonix Centre is positioned right at the heart of the village and has similar parking access, while offering all the attractions of the resort at its doorstep.

There are numerous other villages and towns along the route, all offering villas, guesthouses, gites and even campsites for those who prefer a more rustic approach. A typical example of a quirky guesthouse is Chalet Deleglise The chalet is located in the village of Valfrejus just off the main route and offers cheap, shared accommodation and facilities, ideal for a single night. Christiania Hotel in Valloire offers a very Swiss-like ambience in its intimate surroundings.

Nice

Having traversed LRGA, a spectacular descent awaits, leading you to the very popular Mediterranean resort of Nice, one of Europe's most visited cities, and affords easy onward access to many destinations along the French Riviera. Nice caters for travellers on all budgets, from backpackers to wealthy tourists, and the wide choice of accommodation reflects this. The glorious Mediterranean views are mainly reserved for the expensive shoreline hotels, but there are plenty of hidden gems just minutes from the seafront.

Hotel les Cigales, for example, can be found a stone's throw away from the Promenade des Anglais and is very handy for local shops and restaurants. There's parking very close by, and easy access to public transport too. Ibis Styles Nice Vieux Port can be found next to the harbour and the old town, and has moderately charged parking on site. Hotel Ozz is a quirky alternative and a favourite with backpackers or short stay guests, but parking must be sourced off-site. Hotel Windsor offers guests an unusual experience, with every room individually styled, and nice facilities including a pool and fitness centre. If you have a bigger budget, there are lots of excellent hotels along the Promenade des Anglais, most of which have good parking facilities adjacent or in the grounds.

Nice is handily placed for those looking to continue their drive along the Riviera towards Monte Carlo and onwards through to Italy. The drive along a choice of coastal roads is glorious, and leads to one of the world's most famous cities. Monte Carlo is a playground for the super-rich, but even less affluent tourists can find a place to stay. If you're spending a break here to people watch or explore the famous F1 circuit and the glittering casinos, the 4 star Port Palace is one of the more affordable venues, with many amenities and on site parking at a reasonable rate, while the Columbus offers a sea view in many rooms and won't completely break the bank. Of course, most of the hotels are high-end and require a sizeable budget, but if you're prepared to stay just outside the city or just need a single night stop, there are a few cheaper alternatives in neighbouring Beausoleil, such as the Hotel Capitole, which is highly recommended by many visitors.

Innsbruck

Known as the Capital of the Alps, Innsbruck is a charming city offering the best that the Tyrol can afford. It has world-class attractions, easy access to a myriad of winter sports destinations and is truly cosmopolitan in outlook, cuisine and events. Driving to and within Innsbruck is remarkably smooth, the city being well connected by most of the major transport routes in Central Europe. Austria's road system is particularly good for motorists, with the A12 featuring an intelligent network system, that gives drivers real-time updates on road conditions and traffic.

Once you reach Innsbruck, driving remains stress-free, with far less traffic than many major cities. There is a good park and ride system for those tourists who don't wish to drive into the city, but if you do take your car into the centre, parking is relatively cheap and easy, and also offered by most hotels. The Hotel Innsbruck is an excellent mid-price hotel which offers some of the best spa facilities in the city, including panoramic rooftop facilities and an indoor pool. Hotel Mondschein is a similar cost, and provides great facilities and free, secure parking for guests booking online.

If you want to spend a little more, the Penz Hotel is a modern construction, with excellent views and a rooftop bar, together with safe, underground car parking at the hotel. The Adlers Hotel offers rooms with panoramic city and mountain views, among the best on offer in the city, though you'll pay a premium for the privilege! To the south of the city is the small town of Igls, which also offers a nice range of accommodation. Sonnenhof Igls is a particularly romantic retreat and rooms cost much less than similar good quality hotels in Innsbruck; parking is also available free of charge to all guests.

Romantische Strasse (Romantic Route)

One of Europe's most famous drives is the 220 mile Romantische Strasse, the "Romantic Route", which winds its way through Southern Germany and Bavaria. It's a majestic journey offering medieval ramparts, walled castles, vineyards, forests and fairytale towns throughout its course. It's best explored across several days, so we've picked several places to stay along the route which offer both great sightseeing and good accommodation.

The route is best driven north to south, starting at Wurzburg, home to the famous Residenz, a magnificent palace with a notable fresco ceiling. Wurzburg features many of the more popular hotel chains, but also notable independent hotels and guesthouses. Hotel Wurzburger Hof offers an authentic Bavarian welcome, and nearby parking. The Hotel Fischzucht is a popular choice for those setting out on the Romantic Route, and features plenty of free parking among its amenities.

Early in the journey, motorists will pass through medieval Tauberbischofsheim, which nestles against the Tauber river; the spa town of Bad Mergentheim offers a good spot to dine, and a good overnight stay can be had at the ramparted and walled city of Rothenburg ob der Tauber. Before embarking on a tour of the gruesome Medieval Crime Museum, check in at one of several dozen pretty hotels. Strong recommendations include the quaint, yet classic charm of the Hotel Gotisches Haus or the Hotel Herrnschloesschen, which dates to the 13th century and offers luxury and a top class experience for visitors of all ages.

Another walled city to enjoy is Dinkelsbuhl, which lies close to the famous Ries crater. There are more than a dozen places to stay, despite the relatively small size of the town, and it provides a quiet stopping off point. Dinkelsbuehler Kunst-Stuben has a very art-house feel, with kitsch and chic decor to enjoy, while the Hezelhof Hotel is recently renovated and offers quirks of its own. Most hotels offer easy access to the quiet town and walls, and parking is easy to locate.

The route offers a huge array of stopping off points and quaint villages, together with spectacular scenery at all points along the way. Brown road signs keep you on course, but if you do divert from the main journey, you'll still find much to charm and delight throughout the region.

No trip down the Romantic Road would be complete without stopping off at Neuschwanstein Castle, the creation of Mad King Ludwig and one of the most beautiful, and odd, castles in the world. The castle is located at Fussen, the endpoint of the journey and itself one of the prettiest towns on the Romantic Route. The Hotel Fantasia is a typically Bavarian site, with cheap parking and amazing views over the mountains and the local clock tower. Hotel Hirsch includes free parking and breakfast, and is also highly recommended for accessibility both to the main roads and to the castle.