Nationwide Hire: We Mean Business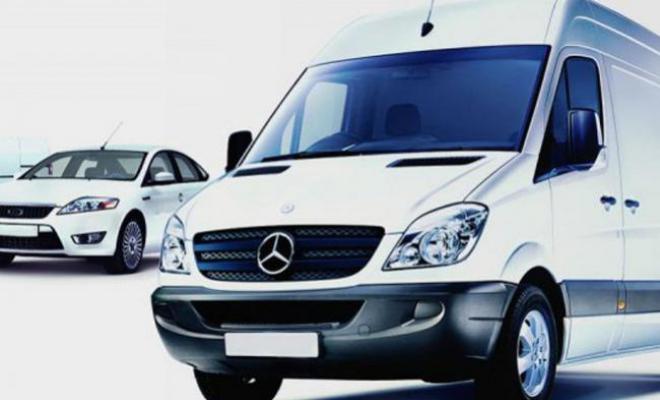 Hire cars are incredibly convenient for family holidays and personal use but did you know that they're also hugely popular with corporate customers? When getting from A to B requires a little more than your average economy sized hatchback, we've got it covered! So when do our ultra-spacious hire vans come in handy? Read on for some of the most popular uses we encounter on a daily basis.
Getting a group to a business conference
Conferences are a great way to enrich the performance, satisfaction and knowledge of employees and executives. However getting the team to attend is not always easy, especially if the conference is located in a different city. If you're planning on signing employees up for an industry event a hire van such as the VW Transporter Crew could be the perfect solution. Why bother organising train tickets, coordinating schedules and forking out hundreds of pounds when you could rent a five seater van with plenty of luggage space for a fraction of the cost? Whether it's a short hour long drive or a more far flung destination, a hire van is cheaper, easier and much more efficient.
Showcasing at an exhibition
Exhibiting at industry events is a fantastic way for businesses to grow and expand. However it can also be a lot of effort, with displays, equipment, signage, promotional materials and other supplies all needing to be transported to the venue. Rather than attempt to squeeze them all into a standard car hiring vans like the Transit LBW provides plenty of space for all a business's exhibition needs.
Moving office supplies
Transitioning between offices can be an incredibly stressful experience which means that it's best to get the process over and done with as quickly as possible. Large scale hire vans like the Ford Luton Box Tail Lift provide plenty of space which means as few trips as possible. This will not only save time but will also slash the petrol costs of running back and forth between locations.
Making one-off deliveries
While businesses that deliver goods on a regular basis generally have their own modes of transport, one-off incidents can be difficult to manage. Hiring a van is a savvy solution and equips businesses with a reliable, professional and affordable set of wheels in a matter of hours.
When it comes to B2B van hire, we've got a huge range of vehicles to suit every individual business need.