International Family Adventures - A Vehicle Voyage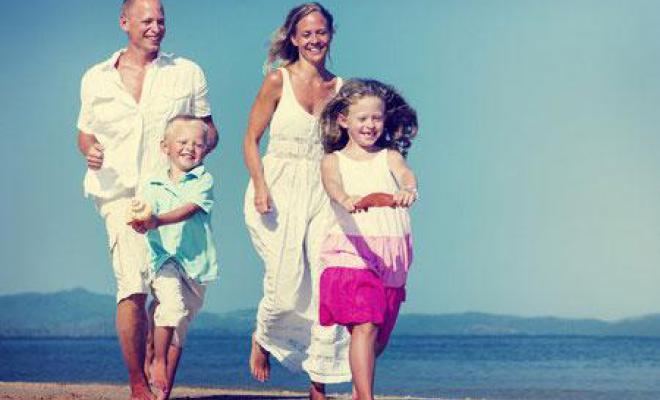 Plymouth to Santander
Feeling the urge to sip on sangria while digging into a plate of seafood paella? Make a beeline for Plymouth where you can catch an overnight ferry to the seaside city of Santander. Soak up the sun as you cruise through the Bay of Biscay, explore the medieval cathedrals, and drive down the picturesque A67 which leads to the charming village of Santillana del Mar.
Plymouth to Roscoff

Breeze into beautiful Brittany on the Plymouth to Roscoffferry which sails twice a day during summer. It's a foodies paradise, with the narrow streets of the historic port town lined with delicatessens, cafes, patisseries, and the occasional Michelin-starred restaurant.

Poole and Portsmouth to Cherbourg

Whether traveling for business or pleasure the ferries from Poole and Portsmouth to the French city of Cherbourg are convenient and cost-effective. The seaside resort of Barneville-Carteret is perfect for a family getaway while its also a scenic stopover for Paris-bound business travellers.
Hull and Edinburgh to Zeebrugge
At just a one and a half-hour drive from Brussels, Zeebrugge is the perfect place to kick off a Belgian getaway. Soak up the nation's rich culture and history at the many museums and galleries, then indulge in the world-famous chocolate and waffles. A stop off in Ghent is also guaranteed to delight.
Harwich to Esbjerg
Explore the islands of the Wadden Sea this summer by catching the ferry from Harwich to Esbjerg. Just 20 miles away is Ribe, Denmark's oldest city which is peppered with historical landmarks. Adventurous families will jump at the chance to sample local oysters, spot wildlife, and even spend a night camping on the southernmost island of Romo.
Fleetwood to Larne
Get a dose of Irish charm by jumping on the Fleetwood to Larne service. Visit the pretty seaside town of Carrickfergus, sample local produce in Portaferry and take the kids on a trip to the hugely popular seal sanctuary. For business travellers it's an ideal hub for reaching Northern Ireland without the hassle of flying.
What's your favourite European destination?
If your vehicle isnt up to the long journey, why not hire a car for the ideal road trip?