How to Plan a Glamping Trip Abroad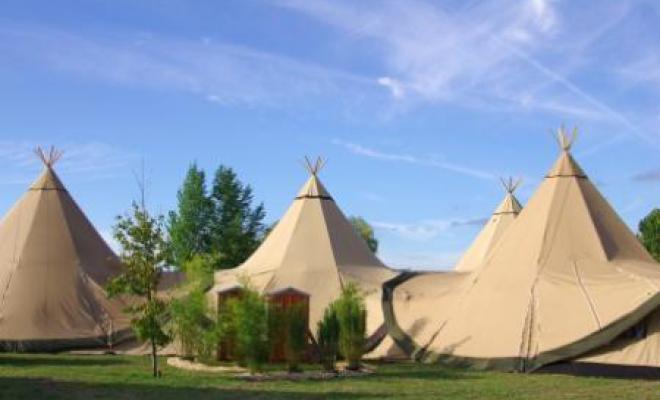 Glamping is going strong, with more people than ever taking to the fields in style. According to statistics from the Welsh Visitors Survey more than 100 UK sites have seen an increase of 15% over the last 12 months. With the rise in glamourous camping expected to continue, we look at how you can plan your glamping trip abroad this season. So all you need to do is pack up one of our top-of-the range hire cars and start your brand new adventure.
What is Glamping?
Glamorous camping is quickly becoming the ultimate travel experience. Combining the intimacy of camping with the world of luxury, holiday makers don't just visit the destination, they experience it. From 4-star treehouses in the tropics to 5-star canvas tents next to rivers in the mountains, there are glamping experiences to suit everyone with accommodations including barns, cabins, pods, yurts, tipis and tree houses to choose from.
Where to Glamp
There are many glamping sites all over the world from Africa to the Caribbean, Oceania and the Americas. Each continent offers a totally different experience.
Glampers can camp in safari tents under the stars in the Serengeti. With game drives, to safari tours and wilderness experiences, glamping is the perfect way to see Africa at its rawest, most beautiful and unfiltered best.
Offering a totally different experience, many glamp sites in Asia are unique 5-star resorts. From the coast of Indonesia, to the famous yurts of Mongolia, there is something to suit even the most exotic and adventurous of tastes.
From California to Maine, glamping sites are appearing around North America offering tipis, tents, yurts and 5 star-accommodations allowing campers to relax in style in every season. Central America also offers stunning lodges for the eco-conscious. Set in some of the world's most picturesque places, travellers can sit back in the most environmentally friendly of surroundings and convene with nature, chill out on the beach or relax under the stars.
Don't Forget
There are essentials that all holiday makers should take on their glamping trip, whether they are setting up on a site themselves, or travelling to a glamping resort.
One thing is for certain, take whatever entertainment you want with you. While many resorts offer activities, nothing beats sitting back with your favourite book.
Before travelling be sure to stock up on first aid materials, especially if you plan on travelling to a remote location. Accidents may not happen, but it is better to be safe than sorry. Always pack extra toilet paper too!
Think about the kind of location you will be staying in. If you are staying in your own tent remember to pack a repair kit. Duct tape, sewing kits, safety pins and puncture repair kits can be a real lifesaver if times get tough. There is nothing worse than being stuck with a hole in your yurt.
No matter the travel destination, Nationwide Hire offers a vehicle for all your needs. So whether you are packing up your tipis or journeying to a remote holiday hotspot, you can be sure that we can help make your travels extra special.
What would you suggest glampers take with them on their travels? Do you have any favourite glamping destinations? Share your thoughts with us on social media!