How to Plan A Community Trip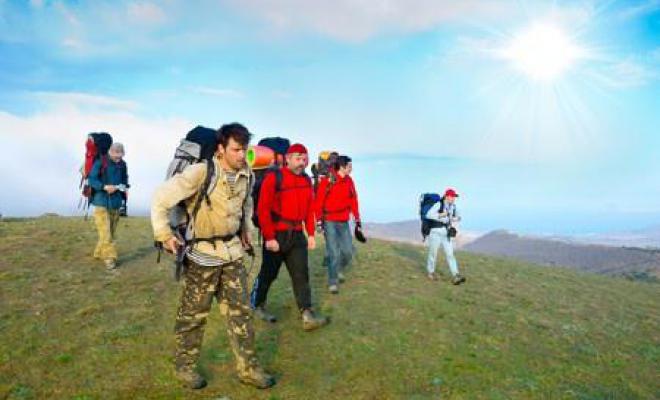 Getting together as a community and going on an adventure is one sure way to boost community pride and spirit. Such trips can be exciting and worth the time spent planning. However, that is exactly what makes a great trip even better – good planning! Nationwide has helped provide communities with vehicles for every size of trip for years. Here's some of our best community trip planning tips below.
Designate Roles
Sharing responsibility is one way to ensure that nothing is overlooked before the day of the trip arrives. Giving roles to each individual of a group not only eases the burden placed on specific individuals, but makes the entire planning process seem easier.
Plan/Write It Down
Important within big groups, writing down what needs to be done, suggestions, ideas and anything else that needs to be remembered means nothing will be forgotten when the big day comes around. Writing anything down allows organisers to use plans as a checklist. It's better to plan than have no plan at all.
Hold A Meeting
Before the day for the big trip comes around, hold a meeting and make sure that any last questions, queries or concerns can be answered. This gathering allows fine details of the day to be laid out before the entire group for scrutiny. This is especially important if you're planning a trip with children without their parents – parents will want to know every last detail and you'll need to know what to expect from each child and if they have any special requirements.
Set An Agenda
A meeting gives organisers the opportunity to refine the day's plans, and set particular times and areas for group meetings. Agendas can be made into physical lists which can be printed off and given out to everyone participating in the trip. These allow each person to go about their day and know what time they need to meet back up with everyone to travel home.
What Kind of Transport is Needed?
Not all members of a community have access to a vehicle. This is why it is important to consider how they will get to a particular area for the day. You'll probably be hiring a large vehicle, but remember to consider if it will require modification for the less able bodied members of a group.
Is Insurance Needed?
Something that is forgotten about by many big groups, insurance is essential when going out for the day as a big group, especially if there are vulnerable people in the group. Insurance means that organisers are not liable for any accidents that could possibly occur throughout the day.
Sign A Waiver
Insurance may not be necessary for a trip, but consider getting each member of the group to sign a disclaimer against any injury that could occur through the trip. Planning makes it very unlikely that anything bad will happen during the day, but it is better to be safe than sorry.
Have you planned any community trips? Share your top tips with us on social media!