Hiring the right van for your house move
Getting the right van for your house move is as important as the move itself
With the temporary reduction in stamp duty, many people have taken advantage of this benefit and put their homes up for sale to move up the property ladder. Moving to a new house is generally not a simple affair though and, along with the undertaking of actually putting your house up for sale and finding a new home, there is also much more to organise. Even when you have found the house of your dreams you will still need to consider everything else that comes with a home move, from switching over utilities and re-directing mail to getting from A to B with all your belongings. And that's where we come in!
If you're looking to save more money and considering a DIY house move, you may be wondering what vehicle is right for you and how much is it likely to cost? So, here is a little information that may inform your decision and ensure you pick the right van for the job.
It's all about size
And bigger is not always better! Choose a vehicle that works for you as well as the job in hand. Too big and you may struggle to confidently drive it or even be able to park up safely near your new property. Too small and it could mean some of your furniture won't fit or multiple journeys are needed to transport everything.
A popular choice for a smaller moving van is a transit, for example, a Ford transit SWB which is Britain's most popular van. With its short wheelbase and internal length of 2.3 metres it is a great moving van for many of your items and can also take a lot of the larger furniture with ease. Perfect for smaller house moves and moves where distance for multiple trips is not a problem. You'll also find a vehicle of this size less daunting to drive if it's your first time behind the wheel of a van.
If you have a lot to move along with larger pieces of furniture, then a Luton van is probably for you. With an internal length of 3.65 metres and 2-metre height, it's the largest van we offer and is a popular choice for home removals. Our Ford Luton van also comes with a tail lift, which means it is much easier to get the heavy and more cumbersome items into the back of the van.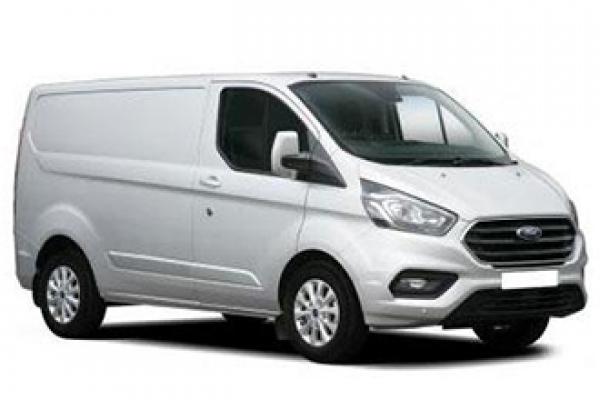 At Nationwide Hire UK a you can hire a Ford Luton or similar from around £150 ex VAT for 2 days van rental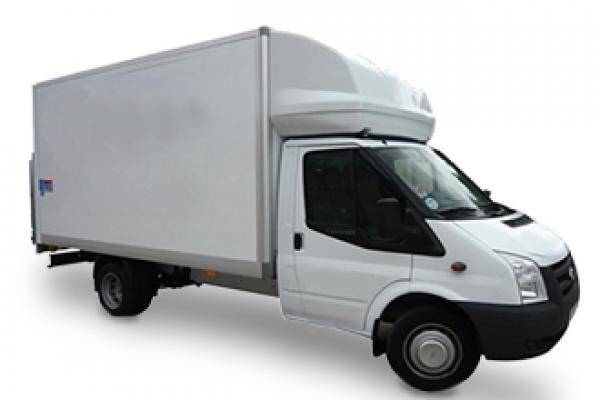 At Nationwide Hire UK a you can hire a Ford Transit or similar from around £280 ex VAT for 2 days van rental
Do I need a particular type of licence?
To hire a van, you will need to have held a full UK licence for at least two years. Don't worry though – you don't need an HGV licence to drive vans such as a transit or a Luton. However, licence requirements do change as you go up in vehicle size. With a standard car driving licence, you can drive a van up to 3.5 tonnes. Anything over this requires a different category of driving licence.
You can check what licence you have by looking at the back of your driving licence card. The B category licence will let you drive all vans below 3.5 tonnes. A C1 category licence enables you to drive vans up to 7.5 tonnes. What categories are available to you may also change depending on when you passed your driving test. If you passed your test before the 1 January 1997 then you will probably find you have more options available to you.
Make sure you have the right paperwork available for the hire
Although this may seem obvious, when you are moving and packing things can be mislaid. Make sure you ask when you enquire about hire what documentation the company requires and put it in a safe place for moving day – most hire documentation is pretty standard but some companies may require more than one proof of identity and what forms they request may vary.
You will need to have your full driving licence and the licences of any other drivers you may be including in the hire. You will also need to have the postcode on your driving licence and you National Insurance number so the vehicle hire company can obtain a share code. Some companies may ask you to provide this yourself or you may feel more comfortable providing it yourself. That's no problem and you can get yours easily online by providing your driving licence number plus the above information.
You may also be required to present another piece of verification such as a bank statement or utility bill that bears your name and address. In a time of paperless billing this is sometimes easier said than done, so ensure you leave enough time if you have to request anything from your bank or utility provider as many companies won't accept print outs.
If you have opted to have your vehicle delivered you will also need to verify your identity and booking with the delivery driver. You may need to present your driver's licence as well as the credit or debit card used when you made the booking. If you don't have a photo licence you will also be asked for another form of photo id such as your passport.
How much is it going to cost?
Prices can vary from one company to the next and will also depend on the size of van you require and how long you will need it. Most businesses charge for 24-hour blocks and don't offer any refund if you drop off early, so plan what you need clearly to avoid disappointment. You may also find that hire is cheaper on weekdays than over the weekend, so this may be something to factor into your plans if you're working to a budget.
Whatever van you decide on, make sure you understand the fuel charges as you'll also need to factor this in on top of the hire. Check whether you need to return the vehicle with a full tank of fuel or if you are limited to a certain amount of mileage. These are things that people are often caught out on and incur extra costs on top of your hire charge.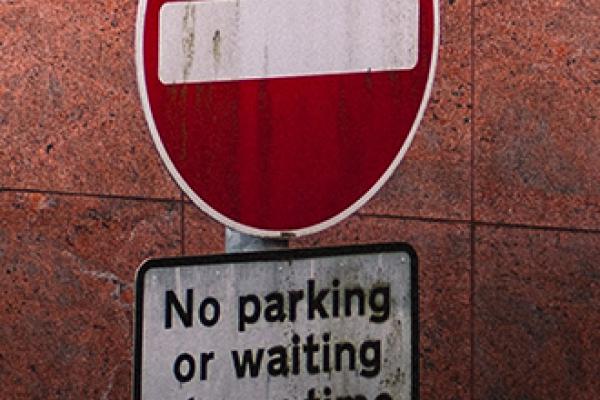 Parking and access are key to a successful move, so check both before moving day
Details to consider
As if finding a hire company and choosing a van wasn't a big enough decision in itself, many other factors may also inform your decision such as access and route as well as time and technical information. Consider things such as:
Parking – ensure you can park at both your current address as well as your new one and check to see if you need any permits or if you need to pay to park.
Access – if you hire a van too wide or high for an entrance, for example, it may mean carrying items a long way, so do a recce before the day to check out access.
Insurance – we recommend you find a hire company that offers insurance within the price but make sure you check the cover you are getting as well as any excesses.
Breakdown cover – it may seem a little unnecessary, but breakdown cover means you won't end up stranded should something go wrong with the vehicle.
Timing – it's easy to think a small house move may be a relatively quick job but always overestimate how long the actual move may take and allow for time if things overrun or go wrong.
What to think about on the day
When moving day comes around there are still a few things to take into consideration after you have the van in your possession, which may again help you avoid any extra costs. Listen carefully to any instructions the hiring company has given as these will hopefully answer any of your questions or help you should anything go wrong. Always keep your driving licence at hand on the day too. Other things to consider are:
Do a vehicle check – examine the van inside and outside to see if there is any visible damage such as any scratches, dents or breakages, and have these noted before you drive the vehicle away.
Fuel – confirm with the company whether the vehicle takes petrol or diesel as getting this wrong will cost you dearly.
Packing – think carefully about how you pack the van to ensure you not only maximise space but also keep items from moving and falling during transit.
Take your time – unless you are an experienced van driver you may find the experience a little different from driving a car, so get used to the controls and bear in mind factors such as reduced visibility and lack of a rear-view mirror.
Parking – give yourself plenty of space not only to enable ease of parking but also to allow a decent amount of room to load and unload your belongings.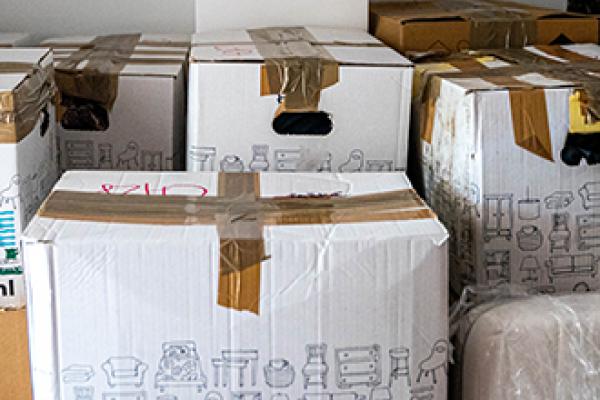 Pack items well to ensure they aren't damaged in transit
If you are thinking of hiring a van for removal purposes and want any advice, our team here at Nationwide Hire UK are always on hand to offer any help and advice. Give us a call on 0800 5244 780 or visit our home page to access our online chat.