Exploring Britain's 20 Premier Coastal Towns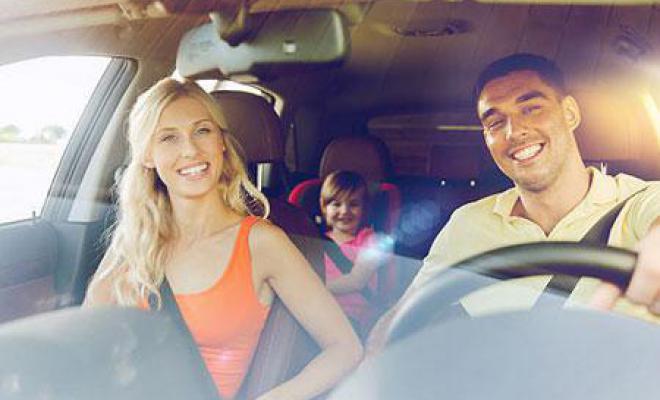 Exploring Britain's 20 Premier Coastal Towns
Britain is blessed with a diverse, rugged coastline. From the soaring cliffs of Dover to the endless golden beaches of North Wales, there are hundreds of wonderful places to visit. In this article we explore 20 of the best seaside or coastal towns dotted around the British mainland; whether you're travelling by train, hiring a car for a special roadtrip or just looking for somewhere relaxing, there's a wealth of options. Each of our recommended towns is famed for a specific reason, be it an area of outstanding natural beauty, a wonderful beach or an iconic visitor attraction.
North West
Formby
Located midway between the thriving seaside town of Southport and Liverpool, Formby is home to one of the UK's finest beaches; a huge expanse of golden sands awaits travellers, with various nature trails and coastal walks on hand for those who wish to get off the sands. The area is a haven for nature lovers, thanks to rare bird habitats, and there are prehistoric footprints and ancient monuments to enjoy. There's ready access to Sefton Coastal Footpath, while a short drive takes you into Liverpool with its world-class shopping and rejuvenated waterfront areas. Formy attracts visitors throughout the year, and the lengthy coastline ensures that there's loads of space for whatever activities you have planned.
Lytham St Annes
A short hop south from the seaside mecca of Blackpool and you'll discover the quieter town of Lytham St Annes, which has origins dating to around 590 BC. A wealthy region best known for its Open golf championship course, Lytham and the surrounding area boast many attractions for nature and bird watchers. There are long coastal walks and cycle paths and iconic structures such as the Windmill and a lifeboat museum. The town has decent shopping as well as a burgeoning cafe culture, and those with younger families are just ten minutes by car from the myriad attractions of Blackpool and its famous promenade.
Whitehaven
Cumbria's Lake District is one of the most beautiful areas of the UK; while many visitors head for the bustling centres of Keswick and Kendal, there are lots of quieter destinations on offer. The Georgian town of Whitehaven is nestled at the Western edge of the Lakes, and provides an attractive setting to enjoy a quieter retreat. The town has numerous listed buildings, several good visitor attractions, and the harbour area is a reminder of the town's heritage as a fishing and trading centre. With easy access to coastal walking and cycling routes, a picturesque coast, and great road links into the heart of the National Park, Whitehaven is a good choice for those wanting to sample the beauty of this region from a relaxing base.
North East
Saltburn
A quaint coastal town sited next to Cleveland's Heritage Coast, Saltburn is a reminder of Victorian charm and industry. The centrepiece is a functional 600 foot long pier, the last remaining in the region, while a working cliff lift takes visitors high above the sands to enjoy magnificent views out to sea. Despite its quaint charm, the town has boomed in recent years, with a thriving restaurant and bar scene, strong watersports offerings, charming gardens and paths, and a mining museum. The beach extends for over a mile, and a coastal walkway takes tourists on a breathtaking clifftop journey.
Whitby
Dominated by the ruins of Whitby Abbey, one of the most iconic gothic structures in the world, this Yorkshire fishing town has become a haven for visitors and romantics alike. The quirky cobbled streets lead down to a beautiful harbour and short, sandy beaches (one awarded a prestigious Blue Flag), while the infamous steps lead up to the Abbey and commanding views over the seascape. The town is filled with charming bookshops, cafes and quirky boutiques. This Yorkshire coastal gem is a must-see attraction; from here you can easily access the North East coast or head south to Scarborough and the North York Moors.
Bamburgh
Northumberland is home to vast areas of Outstanding Natural Beauty; the village of Bamburgh is a perfect example, thanks to its stunning coast, wandering sand dunes and beaches, and a dramatic castle. The sands extend for miles, allowing visitors to stroll by the sea in relative quiet, while those seeking adventure can enjoy watersports or head to the village centre. The region is a bird-watchers paradise, with the neighbouring Farne Islands home to thousands of nesting birds; nature enthusiasts can also see porpoises and seals close to land. Bamburgh is a hidden gem, and its castle and beach are perfect for exploration and photography.
South West
Ilfracombe
North Devon is home to numerous seaside towns, any of which could have made this list. Ilfracombe is one of the best examples, thanks to its stunning beach of white sands and a charming harbour which provides a focal point for visitors. The settlement dates to the Iron Age, and blends ancient appeal with a pleasing, modern array of cafes, shops and beautiful villas. There's an ancient lighthouse, regular farmers markets, and a dozen art galleries and museums where you can while away the hours. The South West Coast Path passes through the town, allowing walkers to explore the coast for miles in either direction, while cycle routes also extend from the centre. Woolacombe, another fabulous town worth visiting, lies just along the coast.
Salcombe
The southern coast of Devon is no less attractive than the north. Salcombe and its glorious harbour act as a gateway to numerous stunning beaches, ferry trips and the attractions of the region. The working harbour is lively, a great place to socialise or enjoy a drink, while some fishing boats can be chartered for your own adventures. There are several great beaches in close proximity, including Sunny Cove (only accessed by ferry) and the busier, quirky North Sands. Ferries transport tourists and locals alike to many destinations or to enjoy short trips along the coast. A strong maritime theme runs through the town, with exhibitions and galleries to wander. Salcombe is a perfect base to explore one of the UK's most impressive coastal areas.
Weymouth
Famed for its shallow waters and safe beaches, Weymouth is a crown jewel amid the World Heritage Jurassic Coastline of south Dorset. It boasts one of the UK's best beaches, indeed one of Europe's most envied sands, and is a haven for families and tourists. The quiet town boasts an esplanade lined with attractions and magnificent Georgian architecture, while the ruins of Sandsfoot Castle make a stunning landmark. Weymouth is another great base to explore the magnificent coast, and is also home to numerous nature reserves and shelters for rare or endangered birds. It is also renowned for its gentle, warm climate, with more sunshine and slightly elevated temperatures compared to much of the UK.
St Ives
Cornwall has numerous impressive villages and towns that have enticed visitors for centuries; few however can boast as many attractive features as St Ives. Culture lovers will thrill to the fabulous Tate gallery or the Barbara Hepworth Museum and Sculpture Garden, while the town is home to dozens of bars, coffee shops and bars that provide a vibrant atmosphere throughout the summer months. If you're feeling adventurous, step on a ferry and head for Seal Island and its famous colony. The village also benefits from a temperate climate, with warm days and evenings throughout much of the year. St Ives also attracts watersports enthusiasts, with excellent surfing on offer along the coast.
South East
Brighton
Just an hour south from London you can find one of the UK's most popular, upmarket seaside resorts. Brighton is famed for its magnificent pier, classy architecture and great beaches. The region surrounding the city is home to numerous impressive attractions and destinations, including the quiet village of Rottingdean, and Hove with its noted beach huts and sands. There's loads to do here, including a visit to the magical Royal Pavilion, the Sea Life aquarium, the pier, and the British Airways i360, a new attraction that whirls you almost 450 feet into the skies. There's lots going on throughout the year, including festivals, concerts on the beach and much more. The city boasts plentiful shopping, from high end boutiques to quirky bars, cafes and arty shops. It is also a great base to get out and explore the surrounding area.
Deal
Britain's south east coastline is home to many delightful attractions, not least the area around Dover, Sandwich and Deal, known colloquially as White Cliffs Country. Deal is the quietest of the three centres, but no less attractive for it. There's a great arts vibe, thanks to wonderful cafes, bookshops and independent shops, while the pebble beach is delightful for a stroll. On a clear day you can see all the way across to France! It's a desirable location, reflected in its appeal to wealthy commuters, but it remains quiet and uncrowded. Narrow alleyways lead to some delightful restaurants and shops, while Deal Castle, built under the orders of Henry VIII, stands as an impressive reminder of Britain's naval strength. A coastal path runs to neighbouring villages, such as delightful Walmer.
Dover
The magnificent Dover Castle, the largest in Britain, stands impassive over this wonderful Kentish seaside town, another key attraction of White Cliffs Country. Dover has been significant as a gateway to England for more than a Millennium, thanks to its defensive position and imposing White Cliffs. Its military heritage is rightly celebrated in many museums and galleries, while the town boasts every modern convenience, from family attractions to excellent eateries and a bustling nightlife. It also boasts an impressive pedigree in watersports, not least as a setting off point for many swimmers crossing the Channel! It's very accessible by road or rail, and is a great place to begin your exploration of this important and rich historical region of England.
If this sounds appealing, we found a wealth of information at the official tourism website for Dover which should help you out.
Wales
Llandudno
Once a fallen giant among British seaside towns, Llandudno has quietly reinvented itself in the 21st century. The impressive headland of Great Orme, accessed by tram, road or on foot, affords commanding views out to sea, while the town is a perfect base for exploring the region and the dramatic coastline along the Llyn Peninsula. The beachfront is stacked with arcades, shops and a marketplace, while the town has been impressively rejuvenated with modern shopping centres, boutiques, and pedestrian areas. The town is under an hour's drive from numerous cities and tourist destinations, including Liverpool, Chester and Anglesey, as well as beautiful Snowdonia National Park.
Beaumaris
The isle of Anglesey is one of the UK's most desirable visitor regions, thanks to sweeping Snowdonian vistas, great beaches and a history and heritage steeped in myth and legend. Beaumaris is one of the key towns on the island, and attracts tourists in number, thanks to its impressive castle ruins, quaint shops, and a waterfront and harbour setting that affords beautiful views of the Welsh mountains across the Menai Strait. It's a must-visit attraction on the island, and one which is perfect as a base for exploring the country roads that cross this charming area.
Tenby
The Pembrokeshire region is noted for Blue Flag beaches, unspoilt coastlines and glorious vistas. Tenby is a picture-perfect seaside town, still partly surrounded by a wall dating to mediaeval times. There's a booming arts scene, regular festivals, and an impressive array of cafes and pleasant eateries. Castle Beach is a beautiful stretch of sand, while Tenby Castle ruins overlook the quaint harbour. There are galleries and museums and a Tudor Merchant's House which portrays life as it was in tenby five centuries ago. Adventure seekers will enjoy an array of sports on offer, and there is a water park, a theme park and other outdoor activities within close proximity to entertain visitors of all ages.
Scotland
St Andrews
The east coast of Scotland is blessed with many fine towns and villages, but few can match the appeal of St Andrews. Best known for its thriving and ancient university, and of course the world famous Old Course, home to many of Golf's Open championships, St Andrews is a town of splendour. The castle remnants date to the 13th Century, and are an impressive sight, alongside the thousand year old cathedral, also now in ruins. Martyrs' Monument is another famed landmark, while visitors can enjoy a distillery, a modern aquarium and a quiet shopping centre. Beaches along this stretch of coast are rugged and impressive, and provide a great setting for walkers and watersports enthusiasts.
Stonehaven
Just south of Aberdeen lies the quaint harbour at Stonehaven; while it remains a working port, the town is also a great visitor attraction thanks to the remarkable Dunnottar Castle ruins which provide an imposing sight on the nearby clifftops. The harbour is home to Tolbooth Museum, formerly a courthouse, while a short trip south leads to Fowlsheugh nature reserve, a paradise for bird watchers thanks to the tens of thousands of seabirds which descend on the cliffs during the breeding season. If you want to sample an authentic Hogmanay experience, visit Stonehaven at new year, where fireball ceremonies take place to help fight off the presence of evil spirits and also offer a great excuse for revelry and good cheer.
Lochinver region
Scotland's north west has many impressive sights. Lochinver and the dramatic coastline which extends north of the village is one of the most desirable to visit, thanks to the expansive sandy beaches, a calm and quiet atmosphere, and charming fishing villages and ports. Stoer lighthouse in the north is a remarkable sight, though the coastal drive is not for the faint of heart! Beach lovers will thrill to the white sands at Achmelvich, while there are various other sandy coves and rocky outcrops along this part of the coast. Nature lovers can enjoy whales and dolphins off the coast, while porpoise and an abundance of seabirds are also spottable. Lochinver itself offers a bustling harbour, various cafes and shops and a thriving fish market. The Highland Stoneware pottery centre, located just outside the village, is one of the most famous in all of Scotland.
Best of the Rest – Cromer
Britain has no shortage of wonderful seaside towns and resorts. While we've selected a handful of must-visit locations from various regions of the UK, it would be remiss not to mention Norfolk's crown jewel, Cromer. Famed since Victorian times, this town retains many of its most famous sights including the pier with its Pavilion Theatre and numerous bars, cafes and eateries which sell a magnificent assortment of locally-caught seafood and other delicacies. The Norfolk Coast Path affords wonderful walks along this impressive stretch of country, while the wide sandy beach is a mecca for families. A museum pays homage to the many individuals who have served in the still-active lifeboat station, while the town has built up an impressive array of shops, galleries and other attractions. Don't miss the Cromer Shoals Chalk Bed, which extends for tens of miles and has been billed as Britain's version of the Great Barrier Reef!