European Winter Breaks By Car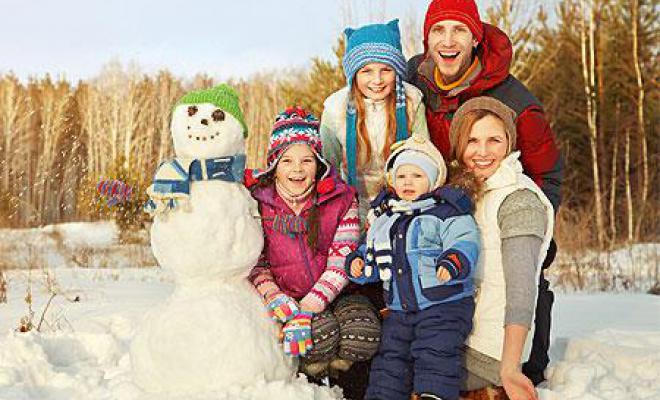 The UK and continental Europe offer dozens of great places to see all year round. In this article we take a look at 25 ideal cities and attractions to visit in the winter months; from bustling Christmas markets to iconic city breaks, theme parks and quiet getaways, we showcase some of Europe's best holiday destinations. One caveat – all can be reached from the UK by car!
City breaks
London, UK
For one of our most recommended cities, you don't even need to leave the UK! The nation's capital boasts as many attractions as most of the world's leading cities, and has something for everyone. History lovers will be thrilled by the iconic Tower of London, Windsor Castle and Buckingham Palace, while the grandeur of Parliament has always been a huge focal point for visitors the world over.
London's famed of course for its galleries and museums, many of which are free to enter. From the astonishing variety of historical artefacts and displays on offer at the British Museum and the Natural History Museum to art galleries showcasing everything from world famous pictures to stunning photography. Madame Tussauds, The Dungeon and the London Eye are fantastic attractions on the banks of the Thames, while a simple stroll or cruise up the river allows you to take in many of the capital's great sights.
London's also a mecca for shoppers, with its world class shopping centres, Harrods and Oxford Street finery, to quaint, quirky markets and thriving artisan shops and boutiques. Away from the bustle, why not take a walk through one of the many central parks; a trip to Hyde Park offers a vast green space and the London Zoo, while Greenwich offers the fabulous Royal Observatory and the resting place of the Cutty Sark.
Amsterdam, Netherlands
Perennially popular with British visitors and tourists, Amsterdam has far more to offer than at first meets the eye. It's a very liberal city, for which it has gained quite a reputation, but aside from the party atmosphere, there's much to love about this famous European city. From the endless bikers and amazing walks along the beautiful canals and cobbled streets to its reputation for safety (it's officially one of the safest cities in the world), Amsterdam is a delight. The city boasts a large amount of green space, with over 30 parks on offer and a growing reputation for its environmental activities and eco-tourism.
The famous canals are of course one of the biggest visitor attractions, with more waterways, bridges and cafes than Venice! Lined by trees and offering a romantic escape right on the UK's doorstep, Amsterdam is a true city for lovers and those seeking a fun, friendly getaway. Shoppers and those looking for a more bustling nightlife are of course amply catered for, from the famous late-night bars to great restaurants and eateries.
Bruges, Belgium
In the past decade, Bruges has emerged as one of the most popular and beautiful cities to visit in Western Europe, thanks in some part to exposure through Hollywood movies and travel shows. This jewel in Belgium's crown is renowned for its fantastic architecture and classical buildings, all neatly interspersed with modern convenience and a thriving contemporary metropolitan centre.
Iconic sights include the Saint Boniface Bridge and the Minnewaterpark, a truly romantic place to visit, while the city boasts many canals and waterways to rival Venice and even Amsterdam. Belgium is also famed for its beers, with plenty to sample in the city's many quaint cafes and lively bars. Sweet toothed visitors will enjoy the cake shops and the famed Belgian waffles, while the large array of guesthouses and hotels will suit all budgets. Bruges is also renowned for its pedestrian-friendly squares and streets, though there are plenty of places to park your vehicle safely; much of the city is within a short walk of the central squares and the Grand Place, one of the Bruges' best loved visitor sights and sure to appeal with its wide open space and fantastic 17th Century buildings.
Edinburgh, UK
Few cities blend modern shopping and entertainment with such a rich, diverse history as Scotland's capital. Culture lovers will thrive at the dramatic sights seemingly at every corner. The Royal Mile stretches from Holyrood Palace, occasional residence of the Royal Family, to the imposing, historic castle, which looks over the city like a guardian angel. The city is home to many sports clubs, with a tour of Murrayfield, home of Scottish rugby, a popular attraction.
The city has both Old and New Town areas, with cobbled streets, glistening spires and Georgian thoroughfares sat alongside an array of modern buildings and the dramatic monuments that pay homage to the nation's incredible past. Gastronomers and foodies will love the rich array of bars, artisan cafes and modern restaurants, while the city remains endlessly popular with visitors year-round for its diversity, its history and its constant atmosphere. It's a friendly place to visit, and is even more beautiful in winter, when the castle and surrounding hills are capped with snow. Its waterside at Leith is another fascinating place to walk, while the tiny backstreets off the Royal Mile offer many hidden places to explore.
Berlin, Germany
A city rich in history, both turbulent and infamous, modern day Berlin is a cultural metropolis that welcome visitors by the million each year. The German capital dates back over 800 years, and has long been a centre for arts, theatre, food and culture. Many visitors of course make the pilgrimage to see the remains of the Berlin Wall, torn down in 1989 as barriers between east and west were forever removed. The city's iconic Brandenburg Gate is another top attraction, and serves as a gateway to the parks and parliament buildings in the city's Tiergarten district.
The city has a flourishing music and arts scene, with the 1960's Berliner Philharmonie building a standout landmark. There are various museums of antiquity, including the Egyptian collections at the Neues Museum, while the Pergamon Museum showcases ancient Roman and Greek art. Berlin is also renowned for its very lively nightlife and party scene, with a huge range of bars, clubs and restaurants to suit all tastes. The German capital has rapidly become one of the continent's must-see cities.
Bordeaux, France
While it doesn't quite reach the heights of the French capital, Bordeaux is a beautiful city which should be on anyone's list of places to see. In 2007 it was officially designated a UNESCO World Heritage Site, and has recently been voted as one of the Europe's best places to visit. The city blends a rich, cultural past with typical French elegance, refined cuisine and beautiful architecture.
Bordeaux has a growing reputation for its museums and cultural centres, but the city is also a foodie's delight, with more than a thousand bars, cafes and restaurants serving every possible French and European delicacy. The city is divided into two distinct regions, separated by the Garonne river which flows through its heart. Perhaps its most inspiring sight is the majestic Gothic Cathedral, Saint-André, while the Three Graces fountain sits at the heart of the beautiful Place de la Bourse. With hotels to suit all budgets, Bordeaux is a surprising city that won't disappoint.
Antwerp, Belgium
Though perhaps less renowned in modern times than its sister city Bruges, Antwerp is no less rich in history; indeed thanks to its associations with Napoleon, who acquired its Royal Palace two centuries ago, and Peter the Great, the Russian patriarch, the city has been at the forefront of world politics and influence for hundreds of years.
Today Antwerp remains a bustling city thanks to its thriving port, which continues to drive international trade and visitors alike. It has a rich tradition in the art and fashion worlds, with the Zuid district home to many galleries and a Bohemian influence. The "Antwerp Six", a group of avant-garde fashionistas inspired a revival of the city as a fashion hub in the 1980s, while the modern MAS (Museum aan de Stroom) museum opened in 2011 and already attracts more than half a million visitors annually to its ten floors of exhibits and artefacts showcasing the city's heritage.
Aside from the popular hotspots, Antwerp remains a thriving, modern city with every convenience within a short hop of the centre. Visit soon and you'll be charmed by this Belgian delight.
Dublin, Ireland
Ireland's capital is a great place to visit in any season, from the glorious celebrations around St Patrick's Day in March to the bustling centre which is home to parties and exuberant nightlife in the summer months. Easily reached by a number of west coast ferry ports including Dublin and Holyhead, Ireland's most diverse city offers a warm welcome throughout the year.
Built in 1191, St Patrick's Cathedral is a site of immense historic import, while the National Museum of Ireland offers hundreds of artefacts and exhibits that reveal the long tradition of Irish culture and heritage. Visit Trinity College and marvel at the Book of Kells, or if the weather is favourable why not take a stroll through one of the city's many open spaces, including the vast Phoenix Park, home to the city zoo. The fabulous Irish countryside lies right on the city's doorstep, and makes Dublin an ideal base for exploring the Emerald Isle's picturesque sights and rolling hills.
Rome, Italy
One of the world's greatest and most influential cities, Rome is a powerhouse of economy, tourism and history, making it a must-visit destination. Its rich, turbulent history is celebrated throughout the city and its environs, with numerous examples of classic Roman architecture to visit; the vast ruins of the two thousand year old Colosseum remains the most renowned tourist destination of course, while the Palatine Hill, Forum and the tomb of Bernini at Basilica di Santa Maria Maggiore are endlessly popular.
Vatican City lies at the heart of Rome, and is of course the centrepiece of the Catholic church, attracting visitors by the million to St Peter's Square, the Basilica and of course the wonders of the Sistine Chapel and Michelangelo's most famous works of art. Art, culture and history are intertwined at every turn in the Eternal City, yet as a modern metropolis Rome doesn't disappoint. It's hectic, sometimes overcrowded and can be extremely hot in peak summer months, yet it retains a vibrant atmosphere and frenetic pace which is tough to find elsewhere on the continent.
Rome is of course also famed for its Italian cuisine and endless eateries, while there are thousands of places to stay, from grand hotels to quiet, backstreet hostels and guesthouses. Driving in Rome is not for the faint of heart, but the city's rewards are well worth it, and of course the city is surrounded by hills, olive groves and lovely countryside, so get out and explore!
Paris, France
No list of great places to visit would be complete without the world's most romantic city, Paris. The French capital has thrilled visitors for centuries, and retains all the charm and elegance of yesteryear alongside every contemporary gallery, restaurant and traffic system. Its most popular sights remain unchanged – the Eiffel Tower, a symbol of national pride, the bustling Champs Elysees, the glorious cathedral at Notre Dame and of course the Louvre, home to many of the world's finest pieces of art including the Mona Lisa; of course there's far more to see, and planning a visit in advance is highly recommended as the crowds can be substantial around the most popular pieces.
Driving in Paris is hectic, and, again, you should plan well in advance. However once you've parked up the excellent public transport system and Metro can get you round the city simply and efficiently; this will leave you plenty of time to soak in the rich architecture, the thousands of cafes, bistros and incredible eateries that the city is famed for, and the bustling street life and city centre opulence. There are attractions and places to stay for every budget and requirement, and of course the city is full of designer shops, fantastic shopping centres and many markets and quieter streets that you can explore to your heart's content.
Christmas markets
Manchester, UK
If you are after a great Christmas market then one of the best may be closer than you think. Manchester's market is one of the finest in Europe, and transforms swathes of the city into a cultural enclave filled with continental delicacies and quirky stalls. Almost 10 million visitors a year visit, many coming back year on year to enjoy the fine Northern hospitality (though probably not the weather).
The market was established in 1999, and has now grown to encompass around 300 stalls serving the best in European foods, all located close to the city's excellent shopping districts and centres. Manchester has excellent local transport networks, and tourists can explore the historic Victorian areas as well as an impressive new array of designer shops and of course the perennial attractions such as the Imperial War Museum, National Football Museum, the Lowry Centre and Old Trafford.
Zagreb, Croatia
If you can travel a little further afield, Zagreb's Christmas market is possibly the best in Europe – indeed it has been given such an accolade twice in recent years – and it's easy to understand why. As well as the traditional market stalls and themed areas, the city turns into a festival of dancing, music and entertainment, both intimately and on a larger scale.
The magic happens throughout Advent, with the market starting a little later than some of its contemporaries, but it's worth the wait to sample the fantastic local delicacies, and enjoy the friendly hospitality of this booming city. Croatia has become an increasingly-popular destination in recent years with its mix of historic cities, flourishing ski resorts and gorgeous countryside, and the Zagreb markets add to the winter attraction in a large way.
Strasbourg, France
The "Christkindelsmärik" is renowned as Europe's oldest Christmas market, and was first held in the French city as far back as 1570. Unlike some of the markets featured here, the sprawling Strasbourg affair spans a dozen locations throughout the city, and features more than 300 stalls and displays showcasing both local and national produce, as well as guest stallholders from around Europe.
However the festival encompasses far more than just the market stalls, with various Advent concerts, live music, drama and theatrical productions, all held within a warm, friendly Alsatian atmosphere. There's even a living nativity event. All the attractions come together to make this a truly memorable winter destination, and justifiably earned the Christkindelsmärik the title of best European Christmas market in 2014 and again a year later.
Vienna, Austria
Austria's capital has long been famed for its cleanliness, hospitality, safety and appeal for tourists from across the world. Wintertime is always busy in Austria, with many tourists flocking to the world class ski resorts around the Alps, but the Christmas markets are very special too. Beginning in mid-November, Vienna is transformed into a wonderland offering several markets and numerous events and attractions.
Chief among the attractions can be found in City Hall Square, which is decorated to become Vienna's Magic of Advent display, a fairytale picture of festive delight. From baked goods and mulled wines to artisan products and stalls, the displays enchant visitors throughout the season, with even the trees decorated in festive lights. There are funfair rides and a craft fair to delight folks of all ages, along with various smaller markets around the city's squares and streets.
Aachen, Germany
One of Germany's most accessible Christmas markets, Aachen is enthusiastically visited not only by tourists but by locals wishing to get together and welcome the festive season with friends and family. The festivities are based in the area around the city's cathedral and town hall, dubbed "Christmas City" for the holiday period. Lights, sounds, colours and music all combine in a rich mixture of fun and enjoyment, with a myriad of local delicacies and regional craft displays and stalls to enjoy.
Colmar, France
Less well known, but no less festive, is the Christmas market at Colmar. Or should we say markets, as the city boasts at least 5 distinct festive offerings, dating from the start of the Millennium. Colmar itself is situated in the Alsace region of North Eastern France, close to the German border, and the Christmas markets are very much regionally themed; local craftsmen display their wares and provide unique products and offerings for the visiting crowds.
Colmar is a picturesque town, with intimate squares and half-timbered dwellings in abundance, making this one of the country's most charming locales. From local craftsmen and toymakers to regional delicacies, there's plenty on offer here, and it makes for a nice change from the usual larger city market fare.
Dresden, Germany
From the intimacy and charm of Colmar to the vast festive displays on offer in Dresden. The city boasts no fewer than 11 separate markets, all offering different themes and experiences, so there really is a new experience at every turn. Some markets offer "olde worlde" charm, others are themed around skiing or shopping, and all have plenty to see and do. Decorated boats pass by on the Elbe river to delight visitors, and a friendly welcome is ensured.
The city really does embrace the holiday season in many ways; the city's numerous churches host concerts, oratorios and performances especially for the Advent and Christmas period, while the theatres and galleries are also awash with shows, demonstrations and displays befitting the holiday time.
Brussels, Belgium
We return to Belgium and the nation's capital to take in the splendour of the Winter Wonders events which fill the city for a five week period at the end of each year. Brussels' squares and streets are filled with joy and laughter, with festive lights, street shows, carnivals and other key attractions. There's an ice-skating rink especially put in place for the holiday season, and huge Christmas trees decorate the squares. There's also a large Ferris wheel which returns each season, and other fairground rides to enchant visitors young and old.
The city is of course a delight to visit throughout the year, and is easily accessible by road from across the continent; at Christmas time it comes alive with light, colour and spectacle to make it a truly memorable destination.
Theme parks and thrilling attractions
Disneyland: Paris, France
It's an enchanted wonderland that thrills millions of visitors each and every year, and whose popularity shows absolutely no sign of waning. Arguably the finest theme park outside the US, Disneyland Paris is a must-visit if you enjoy thrill rides, coasters, themed adventures or just a good old fashioned slice of fun. The 5 distinct lands are filled with hundreds of attractions and shows encompassing everything that's magical about Disney.
From the iconic parades to the nightly fireworks over the castle, adults and children alike will marvel at the sheer sugar-coated fun of it all; Disney's acquisition of the Star Wars brand has added an extra dimension too, with increasing numbers of themed attractions taking full advantage of the sci-fi franchise's appeal. Of course it'll be busy, of course it's not cheap, but it's Disney, it's magical and it's one of the continent's premier destinations. With Paris itself close by, why not take in this wonderful theme park and also explore one of the world's premier cities into the bargain.
Futuroscope: Poitiers, France
If Disneyland is a perfect mix of thrill rides and themed attractions, Futuroscope offer an entirely different perspective on the leisure park phenomenon. It has catered for almost 50 million visitors since it opened in 1987, with an eclectic mix of multimedia and cinematographic attractions, and spectacular productions.
The park is located about 6 miles north of Poitiers and covers more than 130 acres. Its grounds are a contrast of green spaces and metal sculptures and buildings that are dotted across the park. Visitors can enjoy more than 25 themed attractions and rides which are unlike anything on offer in most theme parks; from giant films to 3D and 4D events, Futuroscope is the theme park of the future, with many stunning and unique audio-visual presentations to thrill the crowds.
Europa Park: Rust, Germany
Germany's most famous theme park is second only to Disneyland Paris as Europe's major leisure destination. It is situated in south west Germany, close to Freiburg, and not far from the French border. Its peak season is of course summer, with up to 50,000 visitors daily, but the winter months herald a widespread series of unique attractions, including Halloween themed scare nights and festive adventures.
Europa Park is renowned for its range of a dozen rollercoasters, ranging from the latest suspended coasters to the beautifully themed Mine Train, which dates back to 1984. There are themed events throughout the day and evening, including children's entertainment, live music and theatrical shows, vampire nights and of course the horror nights which include roaming gangs designed to scare anyone brave enough to venture into the park!
In search of a quieter holiday?
Dordogne Valley, France
Although it is at its scenic best in summer, the Dordogne Valley is a wonderful place to visit year round. The valley is home to prehistoric art, fabulous caves, and the sacred city of Rocamadour, which hugs the adjacent cliffs and has been a destination for pilgrimages since the Middle Ages. It is home to several UNESCO World Heritage sites, including the crypt Saint-Amadour, and the famous statue of the Black Virgin. However, the valley is at its best when explored on foot or trail, with sensational scenery, local delicacies on offer, the impressive ruins at Les Tours de Merle and the remarkable Gouffre de Padirac chasm.
Echternach, Luxembourg
The oldest city in Luxembourg, dwellings on the site of Echternach date to Roman times. The Benedictine Abbey here was begun around 700 AD by Willibrord, and became an influential place by the 11th century when it housed the Codex Aureus of Echternach. Part of the old town walls still remain, along with a historic market square and tiny streets.
Nestled on the banks of the Sûre river, Echternach is just one of many beautiful villages to be found in the Mullerthal Region of the country, a haven for walkers and those seeking a tranquil piece of Europe. There are various famous trails to enjoy, based around three main loops of approximately 40km each, containing stunning rock formations, forests and castle ruins. The trails were named among Europe's finest by the European Ramblers Association in 2014.
Avignon, France
One of the true jewels of Provence, the French city of Avignon blends a rich cultural heritage with a thriving modern arts community. The ancient ramparts that encircled the city still exist today, welcoming visitors inside to explore the city's diverse history, with the imposing Gothic palace, the Palace of the Popes, and the renowned Pont d'Avignon bridge chief among the historic attractions.
Modern day Avignon is also home to a very active arts community, with theatres, arts centres, opera and amateur dramatic clubs all booming. There are also numerous galleries and exhibition centres, including the Petit Palais museum which houses paintings from the Middle Ages, and the fine arts exhibits of the Musée Calvet. The city is also noted for its excellent foods, with Provencal cuisine at its finest and also renowned for the Côtes-du-Rhône wines. Under three hours drive from Paris, Avignon is well worth a visit.
Piran, Slovenia
It may be a little off the beaten track, but the Slovenian city of Piran is worth visiting to enjoy its astonishing natural beauty. It lies by the Mediterranean Sea, and has amazing architecture reflecting its historic past; photographers flock to Piran to capture breathtaking imagery of this fabulous city. Famous violinist Tartini is honoured with a statue in the main square, while side streets, cobbled alleyways and charming squares greet you at every turn. Above all, Piran is friendly and welcoming, and a great advert for Slovenian history and charm.