Discover Britains's Hidden Tourist Gems!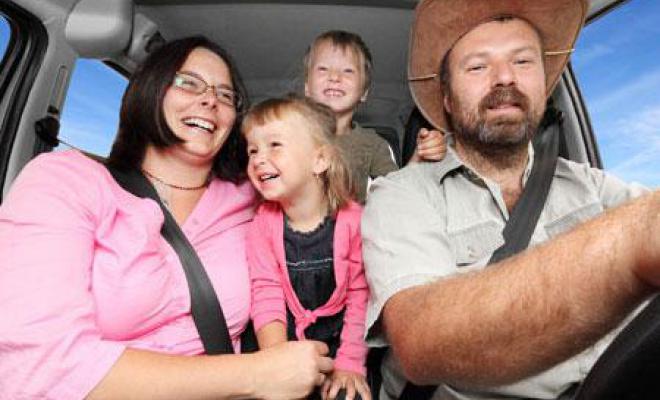 Discover Britains's Hidden Tourist Gems!
Britain is filled with hundreds of wonderful visitor attractions; from renowned theme parks and superb beaches to castles and landmarks dripping with history, there's something for every visitor to enjoy. But why stick to the tried and tested? Why not wander a little off the normal tourist path and discover some of the lesser-known sights that fill our nation. In this article we take a look at 20 brilliant visitor attractions, including places that cater for families, adventurers, history buffs and thrill-seekers, all guaranteed to leave you wanting more!
North West
Puzzlewood – Coleford, Forest of Dean
Puzzlewood is nestled next to the village of Coleford in the pretty Forest of Dean. This ancient woodland region is famed for its haunting, twisted pathways, otherworldly atmosphere and eerie tree and rock formations. Beloved by TV and film production companies, the wood is a superb visitor experience, though it is unsuitable for those with mobility issues or the very young due to its undulating terrain. The site covers approximately 14 acres, with over a mile of mysterious pathways to explore. Visitors young and old will enjoy searching for a number of remarkable sights dotted throughout the wood, while mazes and adventure zones for the kids are available outside of the main attraction. With a well-stocked cafe and gift shop giving you the chance to recharge after your exploration, Puzzlewood is well worth a visit if you're in the area. It's open daily from April to October and on selected dates through November and December – so check if you're travelling out of the main season.
The Forbidden Corner – Coverham, North Yorkshire
If you've a few hours to spare, Forbidden Corner is a terrific, unique family attraction nestled close to Coverham on the edge of the Yorkshire Dales National Park. The main focus is a four acre garden that is home to winding paths and mazes, eerie follies, underground and indoor spaces filled with sensory attractions, and weird and wonderful statues, ornaments and natural features. Children and adults alike will thrill to the delights crammed in at every twist and turn. While it's easy to enter, leaving the Forbidden Corner can be much more difficult! The attraction is suitable for most visitors, though wheelchair access is limited and some paths are not very accessible. There's an excellent cafe on site, together with free parking for cars and coaches. Adjacent parkland is also great to explore or for enjoying a picnic.
Zip World Slate Caverns – Blaenau Ffestiniog, Snowdonia
Snowdonia is rapidly gaining a reputation among adventure seekers and adrenaline junkies thanks to investment in a range of indoor and outdoor adventure zones. A predominant example can be found at the former Llechwedd Slate Caverns close to Blaenau Ffestiniog in North Wales. While visitors can enjoy a heritage tour of the mines via a funicular railway and guided walk, the centre has become home to several major adventure areas.
The jewel among the Zip World attractions is the outdoor Titan zip zone, where riders can travel more than 2,000 metres at high speed; the excitement does not end there, as below ground are two further thrill zones. The underground caverns are home to a three-hour experience which features zip lines, tunnels and bridges, all self-guided in safety gear and suitable for family members over the age of ten. Those with younger children (7+) will enjoy the final zone, "Bounce Below", which allows you to have energetic, safe fun on nets, jumps and slides in a magnificent, vast chamber.
Dartmouth Steam Railway – Paignton, Devon
Britain's proud railway heritage is being revived thanks to many volunteer organisations and local business-funded developments. Great examples can be found across the country, from Snowdonia to North Yorkshire to this gem near Dartmouth. Embarking at Paignton, travellers will enjoy the rolling coastal landscape and great sea views throughout the seven mile journey to Kingswear. Sights en route include the impressive Greenway Tunnel. Dartmouth itself is then reached from the train terminus via a short ferry trip. Intriguingly, Dartmouth features a railway station and yet boasts no trains or even a set of tracks! The railway is run commercially, and runs on track that previously formed part of the famous Great Western Railway. Most of the engines are steam-powered, though special event services such as Christmas Santa trains and other journeys may be hauled by diesel locomotives.
Surf Snowdonia Adventure Parc – Dolgarrog, Conwy
Seven miles south of the beautiful Welsh city of Conwy lies Dolgarrog. For decades a sleepy village, but now home to one of Britain's most unusual adventure centres. Surf Snowdonia has at its centre a 300 metre inland surf lagoon, the first of its type in this country, at which enthusiasts and beginners alike can enjoy the thrill of surfing without the dangers present on the open sea. Open from March to December, the centre combines various lagoon-based activities with an adventure area, cafes and eateries, a "Crash and Splash" obstacle zone, and formal surf lessons. Whether you are looking for a few hours of water-based fun, or want to take up a new hobby, the Surf Snowdonia park offers plenty for the whole family.
RAF Museum Cosford – Shifnal, Shropshire
Boasting an expansive museum and galleries of militaria, the RAF Museum at Cosford is a must-visit for anyone interested in aviation and the military. There are expansive displays of British, German and Japanese aircraft, weaponry, transport craft and much more, while many of the exhibits are interactive. There's a flight simulator available, alongside numerous booths and kiosks where you can get "hands on" and experience life in the RAF! The site is great both for a quick visit or to while away several hours surrounded by british and world military history. The museum is open from 10am – 5pm every day during the season from March to October.
Hoghton Tower – Hoghton, Lancashire
Located in the beautiful Lancashire countryside close to Preston, Hoghton Tower is a sumptuous stately home and gardens that is open to the public from April to December, save during private functions. Guided tours of the home and gardens are available, so you can enjoy the splendour of this 16th Century restored home. Originally constructed in 1109 and then rebuilt in 1565, Hoghton is maintained and tended by a local preservation trust; tours run hourly, and larger groups can book their own visit and tours directly, with all monies invested into the maintenance and development of the tower. There's lots to see in and around the house, and visitors can enjoy afternoon tea and snacks in the teahouse.
Yorkshire Sculpture Park – Wakefield, Yorkshire
First opened in 1977 in the grounds of Bretton Hall, the magnificent Yorkshire Sculpture park spans 500 acres and showcases the best of modern and contemporary sculpture. Visitors are free to explore the vast estate, with displays and exhibitions tucked away all across the park. There are around 8- large sale works of art within the grounds, together with indoor galleries and displays. The gardens date to the 18th Century and remain lovingly tended to this day. This is a great place to enjoy walks in the open air and see world class art along the way. The park is brilliant for families and return visitors alike, thanks to constantly-changing displays and new exhibits.
Mother Shipton's Cave – Knaresborough, Yorkshire
Arguably Britain's oldest visitor attraction, Mother Shipton's Cave is located in the market town of Knaresborough in North Yorkshire. Its history as a tourist spot date to the early 17th Century, when the cave – said to be the home for a time of a local "prophetess" called Ursula – began to attract curious locals and visitors from distant towns. Legend has it that Mother Shipton could accurately forecast events both on a local and international level – some of her prophecies, allegedly dating to the mid 16th Century, are said to include the Great Fire of London, forthcoming inventions, and even the Spanish Armada and its military defeat! The visitor area includes both the cave and a fantastic woodland walk through centuries-old forest and taking in sights such as a dilapidated bridge, a wishing well and an impressive viaduct. There's a museum and several adventure play areas for the kids. A great day out in a stunning part of North Yorkshire, close to major towns and cities including Leeds and Harrogate.
Trentham Monkey Forest – Trentham, Staffordshire
This fantastic family attraction is set with around 60 acres of beautiful woodland in the Trentham region of Staffordshire. The main focus for visitors is the chance to walk alongside and interact with the 140 endangered Barbary macaques that live in this wooded region. The winding forest path is just under a mile in length and staffed with guides and helpers who can impart lots of knowledge about the macaques. There are hourly feeding times and must-watch demonstrations with the monkeys, adventure playgrounds for the kids to enjoy, and plenty of food options on site, including picnic zones. The centre opened in 2005, following the success of similar projects in France and Germany. The forest is brilliant for children of all ages and is easily accessible for all. Under 3s have free entry, and the attraction is open for around nine months of the year, from late February to early November.
Kendal Wall and Skyline Indoor Aerial Adventure – Kendal, Cumbria
In 1995 the Kendal Wall opened to the public, offering an indoor climbing experience that was one of the first of its kind. In the following two decades various developments were added, culminating in 2014 with the launch of the Indoor Aerial Adventure. This features two climbing areas of different difficulty. The Launch is designed for children of eight years and above, and introduces younger climbers to the thrills and excitement of this activity. Enthusiastic guides and experts are on hand to ensure safety and fun at all times. Older climbers (11 and above) can enjoy the Indoor Aerial Adventure, which takes 60-90 minutes and features scrambling, obstacles, and a 20 feet freefall section designed to test your courage! Safety equipment and training are provided for all levels of participant. The climbing centre offers many features and challenges and makes for a brilliant afternoon out for those who enjoy the adrenaline rush of climbing and bouldering.
King Arthur's Labyrinth – Corris, Snowdonia
Deep in the heart of Southern Snowdonia lies Corris, with its magnificent mountains and legendary atmosphere. Here you will find King Arthur's Labyrinth, a deep cave tour where you're led into the heart of the mountain by a mysterious hooded boatman and will thrill to tales of King Arthur, Excalibur and the Welsh myths and legends surrounding the Arthurian story. The site is also home to various other activities including an outdoor maze and stone circle, a guided deep mine tour, and numerous shops and eateries catering for all tastes. The attraction is open from late March to November, and can be enjoyed by individuals, families and larger groups.
Horniman Museum – Forest Hill, London
This South London museum is filled with curiosities and treasures collected by its 19th Century founder and patron Frederick Horniman. Located somewhat off the tourist track, and thus much quieter than the central London museums, the Horniman is a delight. Key galleries feature hundreds of thousands of exhibits and items in categories such as anthropology, natural history, music and eclectia. The collection was started in 1860, and three decades later Horniman finally opened his doors to the public. Unlike many museums and galleries, a great majority of the items are available to handle and examine, and are constantly being added to. From tribal masks to stuffed animals, the exhibits and galleries inspire wonder and curiosity in equal measure. A new "world gallery" exploring humanity in all its forms opened in 2018; visitors can enjoy the butterfly house, an aquarium, and of course explore more than 16 acres of beautiful gardens.
The Garden of Cosmic Speculation – Holywood, Dumfries
Possibly the most unusual attraction on our list. Around five miles north of Dumfries lies the village of Holywood. Here you will find the breathtaking Garden of Cosmic Speculation. The gardens extend for 30 acres and include around forty distinct features, such as gardens, bridges, architecture, terraces and recreational spaces that have been transformed into a voyage of discovery. Thrill to the steps cascading under water, see intricate patterns and features laid out before you and enjoy the relationship between the green spaces and the mysteries of the world and wider Universe. The only catch? The gardens are open just one day in each calendar year, the Sunday of the first May bank holiday weekend. Organised tours and private admissions are possible for special occasions should you be unable to make that one date. Very much a "one of its kind" place!
Iona Abbey – Argyll and Bute, Scotland
Scotland is home to some of the most historic and fascinating sites in the UK, and iona Abbey certainly comes close to the top of the list. Tucked away on the tiny island of Iona off Scotland's west coast, the abbey can only be accessed by a network of minor roads and ferry journeys from Oban to Mull and then Iona. However, should you make the trek, you will be living and breathing 1,500 years of history. The abbey was first built in 563 AD, and rapidly became a sacred Christian site, from which priests and evangelists spread the word of Christ. It is rumoured that more than 50 Scottish, Norwegian and Irish kings are buried at the chapel cemetery, though sadly the centuries' old gravestones have long since had their writing eroded. One of the interred kings is rumoured to be Macbeth, the inspiration for Shakespeare's tragedy.
Roseland Peninsula – Cornwall
While many of the attractions in this article are specific locations suitable for an afternoon or day trip, the Roseland Peninsula offers a full holidaying experience alongside shorter visits. It comprises one of the most beautiful and unspoilt regions of Cornwall, including the historic city of Truro and beautiful coastal towns and villages such as Falmouth, Portloe and Tregony. There are several beautiful beaches, with excellent surfing and watersport opportunities, while walkers will love the splendid South West Coast Path which provides a journey across magnificent headland. There's a historic castle at St Mawes, the Lost Gardens of Heligan and St Anthony Lighthouse, among many other attractions. Come and explore one of Britain's most beautiful coastal regions; there are hundreds of delightful guesthouses and holiday cottages, as well as hotels and campsites throughout the region.
Overbeck's – Salcombe, Devon
Located on a cliff top overlooking the pretty village of Salcombe in Devon is the National Trust-managed museum Overbeck's. Formerly an Edwardian seaside home belonging to inventor Otto Overbeck, the building was converted into a museum to showcase his developments and brilliant inventions – predominant among the exhibits is a giant music box. There is also a large natural history collection to attract visitors. The museum is surrounded by seven acres of subtropical gardens, filled with wonders to excite any keen gardener, such as a banana garden and . Overbeck's is ideal for enquiring young minds and adults alike, and is even rumoured to house a friendly ghost! The museum opens daily from mid-February through to the end of October and includes a well-regarded tearoom with astonishing coastal views.
GIR Lion Lodge at London Zoo
Most, if not all, readers will have visited one or more zoos in their time, and thoroughly enjoyed the experience. However London Zoo is now offering a unique, exciting new way to enjoy the animals and their habitats by staying overnight in the new "Lion Lodge". Located within roaring distance of the zoo's signature lion enclosure, the lodges are the ideal way to enjoy the sights and sounds of one of the world's premier zoos after dark! Stay at a lodge inspired by the Gir Forest of India, enjoy special tours and feeding events, enjoy a couple of days exploring the zoo by day as well, and discover loads of additional benefits and features. The lion lodge has limited capacity and is a one-off opportunity to enjoy the wonder of these magnificent animals from a whole new perspective. Guests can also enjoy the attractions of nearby Whipsnade Zoo as part of the experience.
Shell Grotto, Margate
Margate is home to many traditional attractions but one that is very much atypical is the Shell Grotto. Accessed through some 70 feet of winding passages, you'll emerge in a mysterious cave. There you'll discover a 100 foot long chamber which contains more than four and a half million shells, a mosaic and mysteries galore! The origins of the cave as an attraction date to 1838, when it was first opened to the public. The grotto has baffled visitors ever since, with no confirmed record as to who may have placed the shells there, no markings on any existing maps, nor any understanding as to its original purpose. While a visit will only take around half an hour, there's plenty to see and do both on site at the gift and coffee shops and in Margate itself. The grotto is open year-round including bank holidays and prices are just £4 per adult, with concessions and family tickets available.
Longleat Hedge Maze
Longleat is home to a world-class safari park and of course the wonderful house and gardens, but there's another attraction that has been thrilling visitors of all ages. The hedge maze extends through more than two miles of paths, making it officially Britain's biggest maze! It is comprised of a remarkable 16,000 yew trees, and has been a feature of the main square area of Longleat since 1975. The goal is to reach the observation tower which resides at the centre of the pathway, but it can take a little time to get there – up to an hour and a half if you're especially unlucky! Note that the maze is not accessible for wheelchairs or pushchairs but is otherwise suitable for visitors of all ages. The estate itself offers loads of activities for kids and adults, with an adventure playground, the safari park and Longleat House, open daily from 11am.