Camping with the Kids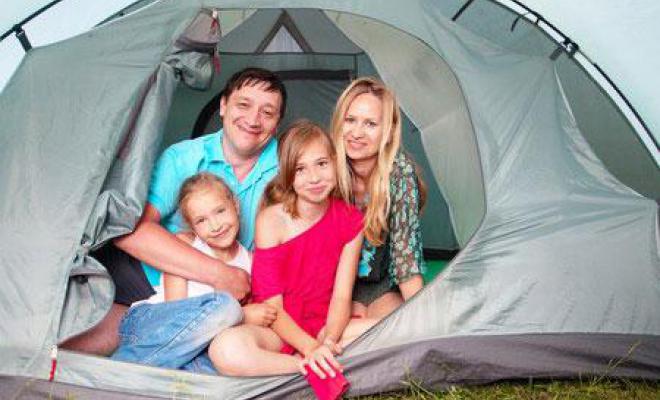 Camping is a fantastic way to spend quality time together as a family, as well as educate the kids on the wonders of the great outdoors. Like any outing that involves children, planning is the key to success. To help you pull off a kid-friendly summer camping trip that's guaranteed to create fantastic memories, we've put together a guide covering everything you need to know before hitting the road.
Start small
If it's your first time taking the kids camping we recommend starting small, then building up to bigger trips. A night or two at a location close to home will give you the flexibility to head back to family HQ should anything go awry. When you gain confidence in your camping style you can start to get more adventurous.
Choose your destination wisely
The camping experience varies greatly depending on where you choose to stay. Often families with young children prefer powered sites that offer facilities such as showers, toilets and kitchens. That said, parents wanting to introduce their little ones to the joys of 'getting away from it all' will love rural campsites with not a power point in sight!
Pack plenty of activities
Carting your kids off on a camping holiday is a great way to unplug them from their obsessions with smartphones, tablets, TV and handheld gaming devices. Replace these with plenty of other toys and entertainment options that are just as fun. Board games and playing cards are great while stocking up on adventure gear such as fishing rods, foam surfboards and bikes will keep them active and amused! Arranging a nature themed scavenger hunt is another imaginative idea that the kids will love.
Be baby and toddler wise
Teens can pre-teens can usually fend for themselves however if you're taking babies or toddlers on a camping trip it pays to invest in the right equipment. A portable high chair and foldaway crib are musts while a sports style stroller will allow you to cart the little ones around a camping site with ease.
Drive a family friendly car
When you've got the kids in tow you're going to want to have access to a family friendly vehicle that offers plenty of space. On top of tents, luggage and camping equipment you'll also need to squeeze in food, toys and other essentials. Unfortunately, compact city cars just aren't going to cut it! Instead why not consider hiring a spacious and robust 4×4 that will house all your camping gear with ease? Nationwide Hire has a great range of budget friendly options that will get your family feeling wild in no time!
Happy camping!