Best UK Hen and Stag Destinations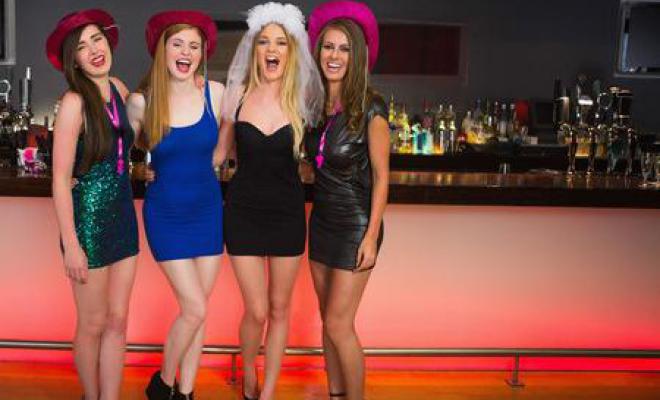 From Brighton to Bournemouth, Newcastle to Norwich we look at some of the best destinations for upcoming stag and hen parties.
Bath
Thinking of the UK's party capitals, no one tends to think of the beautiful city of Bath. The rolling countryside city settled in the southwest of England has a plethora of activities for hens and stags alike. For hens, why not experience the latest craze of Bubble mayHEN, a twist on the bubble football craze which will leave many laughing and some questioning long-standing friendships, that is if you're super competitive.
Not for you?
Why not indulge yourself with a chocolate-making class, a mobile spa or a paparazzi photoshoot.

Feeling cheeky?

Why not join a nude life drawing class? Stags, you haven't been forgotten. Experience a West Country day out rolling round in the hay, complete the cider run or duel with pitchforks (inflatable of course!) and many more activities. Did we mention it is all in fancy dress?
Manchester
Home to one of the world's most famous football clubs and birthplace of Oasis and The Smiths; Manchester offers an experience like no other. Looking for something truly unique? Visit the Zombie boot camp and see if you will make it to your wedding in one piece. For those looking for something more relaxed spend the afternoon in high class, enjoying afternoon tea in the 5* Midland Hotel or spend the night having a sophisticated drink in Beetham Tower's Cloud 23 bar which overlooks the entire city for miles. From indoor ski slopes to dominatrix lessons and treasure hunts, "Madchester" is perfect for those looking to do something different to the normal going out routine.
Newcastle

A place of elegance and culture, a night out on the "toon" is a highlight of many visits to the party capital of the North. If partying is not for you then why not try your hand at archery or cheerleading? For those who maybe a little more competitive then go-karting may be for you. Race against friends and see who has a need for speed. Do you have the X-Factor? Record your own pop song at a state of the art studio in the heart of Newcastle or experience the River Tees like never before with an ultimate powerboat ride. No matter the location, it is vital to ensure that the very best travel arrangements are in place. Many opt for coaches, trains, or buses. But, why be constricted to time limits when you can hire a high-quality, affordable car with the latest features from Nationwide Hire?