51 Best Ski & Snowboarding Resorts In Europe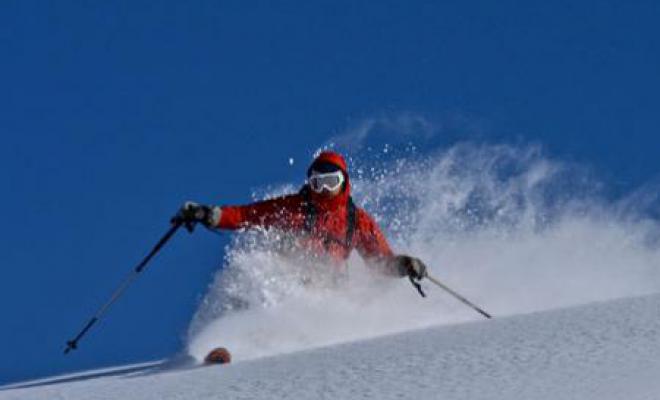 From the epic majesty of St Anton to the intimate slopes of Les Houches and the Chamonix Valley, Europe boasts many of the world's finest alpine resorts. The Swiss Alps are home to some of the most breathtaking ski slopes in the world, while France offers hidden gems for experienced enthusiasts and beginners alike. In this article we reveal 51 of the continent's most desirable skiing destinations and look at the thrills available on and off the piste. Whether you're in search of thrilling slopes and vibrant nightlife or want to take in scenic splendour with your family, the following mountains of Europe can cater for every taste.
Austrian Wonders
When compared to the iconic resorts in France and Switzerland, many of the top Austrian destinations provide excellent value for money. An array of safe, friendly regions, mild climate and up to five months of perfect snow conditions make Austria especially good for family breaks; hardened skiers can of course find some of the most challenging vertical drops in Europe, together with enough thrills and spills to satisfy any adrenaline junkie.
Gastein
The Gastein Valley offers splendid skiing for the experienced and novice alike. With almost 210 kilometres of wonderful slopes on offer, Gastein provides a diverse array of challenges. Graukogel boasts world class runs while neighbouring Sportsgastein rises to a dizzying 2,700 metres in altitude and presents superlative deep snow and meandering countryside to explore. Snowboarders and skiers can enjoy both temporary and permanent racing hills, while family-friendly slopes await those in search of a gentler challenge.
With excellent snow guaranteed from November to April, the Gastein Valley is a great destination for a winter break. In addition to the slopes, visitors can marvel at Europe's highest suspension bridge and a narrow footbridge, some 90 feet above the ground. More than 50 cable cars and lifts dot the Valley, making even the highest slopes easy to access, while restful spa breaks are also available for those who prefer to unwind amidst the beautiful scenery. The sheer variety of experiences on offer makes the Gastein Valley a perfect place for thrills and relaxation alike.
Ischgl
Ischgl is rapidly ascending the list of the world's most desirable winter destinations, both for its superb array of challenging slopes and for its off-piste activities and nightlife. Huge investment in state of the art cable cars and lifts, with a combined capacity of 93,000 people per hour, mean that skiers face minimal waiting times between runs, while skiers and boarders of every level can find slopes and surfaces to perfectly suit their needs.
Austria's winter season typically runs from late November to the end of April, throughout which skiers can enjoy almost 240 kilometres of fabulous pistes which make up the vast areas of this resort. The Ischgl Snowpark is one of many attractions offering a diverse array of entertainment and thrills for all the family, while the Silvretta-Arena features pistes ranging up to 11km in length.
Ischgl has firmly established itself as an internationally-renowned resort, thanks in no small part to the end of season concerts put on by major stars such as Rihanna and Sir Elton John, coupled with the enviable shopping and nightlife available in this area of the Tyrol. Few skiing hot spots are as effortlessly cool as this rising Austrian venue.
Mayrhofen
With massive developments and modernisation planned for 2015 and 2016, Mayrhofen is set to become one of Austria's premier skiing destinations. Lengthy waiting times, once a bane of the visitor, will soon be much reduced thanks to an upgraded 24-capacity cabin gondola system, and will make the 134 kilometres of runs on the Penken mountain much more accessible. Mayrhofen's ski region encompasses several villages such as Finkenberg and Hippach, affording visitors a plentiful choice of quality accommodation and nightlife. Indeed, après-ski is one of the big selling points of the region, with bars and restaurants sprinkled liberally across the mountain; excellent hospitality can be found at the Penken gondola station at close to 6,000 feet.
With most of the runs at altitudes from 1,600 to 2,500 metres, snow is plentiful and virtually guaranteed throughout the 5 month season. This is a destination for the more experienced skier, with a plentiful choice of red and blue runs served by numerous lifts, while the Harakiri run is Austria's steepest and, arguably, most thrilling. This is a busy, affordable resort which looks set to rise in prominence as it develops over the coming years.
Obergurgl
One of the highest resorts in Austria, the picture postcard resort of Obergurgl oozes charm and appeal. More than 100 km of piste sits well above the mountain's tree-line and are liberally draped in snow throughout the Austrian ski season. The resort is well served by a modern lift system, ensuring minimal waiting times even in high season, and providing easy access to the wide range of slopes. Intermediates and advanced boarders and skiers will love a series thrilling steep runs, all framed by the glorious surrounds of glaciers and stunning peaks.
Obergurgl also has a burgeoning reputation for high quality hotels and accommodation, making it a great destination for a winter break. Its location at 1,930 metres all but ensures deep snow cover until late April, while a host of snowmaking machines are on permanent standby in the event of a mild end to the season. Fun slopes, snow parks and indoor golf centres also cater for those seeking a less strenuous workout, and spa facilities are of course on offer for an idyllic off-piste experience.
Saalbach
Known for its French-like convenience and party atmosphere, Saalbach is a hot destination for those seeking more in the way of après-ski. Based around the charming, traffic-free village centre of Saalbach, the resort caters for the casual skier at lower altitudes than many other Austrian centres. Those seeking the best runs should head for the north-facing slopes of neighbouring Hinterglemm, easily reached via a convenient shuttle bus and good lift systems, or Leogang, which offers a quieter atmosphere than the main resort centres.
Saalbach provides a vibrant, party scene throughout the winter, and is a prime destination for younger, mixed groups and those seeking a fun nightlife scene. The snowmaking facilities do provide reasonable piste conditions all winter, but this is a destination more suited to the casual skier and to groups who want to mix fun on the slopes with a party lifestyle after hours. Both Saalbach and Hinterglemm are packed with bars and clubs open until late. The resort retains plenty of Austrian charm and character, with Saalbach's picturesque domed church a particular focal point.
St Anton
Just an hour from Innsbruck in the country's Arlberg region, St Anton is perhaps the crown jewel in the myriad resorts which fill the Austrian Alps. Long known as a haven for the experienced snowboarder or skier, St Anton boasts seriously exciting slopes with a vibrant off-piste nightlife to afford the best of both worlds. The resort provides a choice of hundreds of kilometres of beautiful slopes, both locally and via the regional Arlberg Card pass which grants visitors access to amazing runs and pistes across the area.
Despite its reputation as a place for the expert, those of lesser ability need not be deterred. There are no fewer than 34 gentler runs ideal for the beginner, while those of intermediate level can find a wealth of brilliant facilities and slopes in St Christoph and Gampen. The stunning Zurs and Lech, with fabulous snowy runs, are easily accessed via a short bus hop, and the majestic Warth-Schrocken resort is also within easy reach, making St Anton the perfect base to explore a huge range of iconic Austrian ski destinations.
St Anton is also high on the list of places for those seeking great après-ski. The centre itself is a charming blend of classic Austrian architecture and contemporary chic, which comes alive after dark. Moosewirt and Scotty's bars have a deserved reputation for fun and a party atmosphere, while shoppers will also be thrilled with a meandering and well stocked main street.
Zell am See
One of the largest resorts in Austria, the Zell am See resort region spans three mountains, affording wonderful pistes and runs for every level of winter sports enthusiast. The Kitzsteinhorn glacier is snowbound for around 10 months annually, making this a great destination throughout much of the year. The Schmittenhohe, Kitzsteinhorn and Maiskogel centres share 140 kilometres of diverse slopes with dramatic steep runs and more family-friendly slopes on offer.
Head for Maiskogel's gentler slopes if you seek something to entertain the family, with snowparks and easy runs ideally suited to those just starting out. If it's thrills you're after, the glacier itself boasts spectacular descents and breathtaking scenery that are hard to rival in any destination worldwide. With off-piste trails, tree-lined runs and superb snow, Zell am See has everything you could wish for. Professional boarders and skiers are well catered for, with lots of opportunities for freeriders and more adventurous skiers.
Travel across this Salzburg paradise via rapid, cheap ski shuttles – ski pass holders can even get around for free. With good rail access, the city has become a thriving centre all year round. Its beautiful lakeside location lends it real majesty, and it is literally bursting with over 100 superb eateries, bars and restaurants. Throw in a quaint weekly market, hiking trails and the fantastic, clean waters, and Zell am See is just about the perfect holiday destination.
Fabulous France
When it comes to winter destinations, few countries can match the wealth of world class resorts and destinations that are found in France. The immense variety of slopes and options available mean that whether you're a world class winter sportsman seeking top notch thrills, or a casual skier searching for a charming getaway, France has it all. From the epic scale of Meribel to the intimate charm of Samoens, we look at what twenty of the country's premier winter destinations have on offer.
When planning a ski break in France, be aware that the popular resorts can fill up fast, so it's vital to plan ahead, and also seek out good bargains. The top resorts can be pricey, but that reflects the world leading facilities and experiences on offer.
Alpe d'Huez
One of the country's most famous resorts, Alpe d'Huez covers around 10,000 hectares and provides 249 km of fabulous slopes. The Grandes Rosses Massif allegedly receives some 360 days of sunshine every year, which only adds to the natural splendour of this most scenic of regions. Thanks to its elevation at 1,869 metres, the resort maintains excellent snow conditions throughout the season.
A major attraction is the famous Sarennes ski run, Europe's longest at 16 km. This iconic run provides a focal point for many visitors, and can even be skied by moonlight, a truly awe-inspiring spectacle. At the top of the run lies Pic Blanc, a 3,330 metre peak from which nearly a fifth of France is said to be visible, along with spectacular Alpine vistas! Beginners and intermediates will find plenty of slopes to enjoy, while more experienced enthusiasts can revel in hundreds of kilometres of glorious snow.
Alpe d'Huez boasts year round attractions, from indoor climbing to snow parks and swimming centres; it is of course also a Mecca for cyclists, with the Tour de France passing through annually. The town offers plenty for the discerning visitor, with the bustling Quartier Bergers and Quartier des Jeux offering plenty of bars, restaurants and shopping opportunities. However it's when you step off the main paths that the resort reveals its hidden charms; the locals tend to reside in Quartier des Vieil Alpe, and it's here you can find quirky cafes and restaurants and a truly family vibe.
Argentière and Chamonix
The stunning scenery of this 12 km glacial valley frames some of the best expert skiing in the world. Located at the foot of Mont Blanc, the town of Chamonix may have expanded considerably yet it retains a charm and vibrancy that continue to attract skiers from far and wide. The one drawback of the resort is also one of its selling points – it's vast. With pistes and attractions spread across no fewer than 5 mountains, you may well need to hire a car just to get from one slope to the next!
Chamonix boasts pristine snow throughout much of the season, thanks to many north-facing slopes, and boarders and skiers can enjoy hundreds of kilometres of great runs and trails, both on and off-piste. It is certainly a challenge for even the most experienced skier, and beginners may struggle to find much to offer on the mountains. However, the cosmopolitan town and the satellite villages dotted along the region provide plenty of après-ski, shopping and nightlife to satisfy anyone. It is also within easy reach of Geneva, making it extremely accessible.
Grands Montets offers some of the finest skiing in France, while the linked sites of Le Brévent and La Flégèr also provide a great challenge. Snowparks offer gentler thrills, while the dozens of off-piste tracks are ideal for snowboarders and cross-country skiers. Holders of a Mont Blanc Unlimited pass can also enjoy the quieter slopes of Les Houches.
Avoriaz
One of the many resorts which make up the enormous Portes du Soleil area straddling a huge area of France and Switzerland, Avoriaz is a purpose-built ski village offering quirks and challenge alike in its varied terrain. From the strange sights of horse drawn carriages ferrying tourists past great swathes of contemporary apartments, to the beautifully designed snowparks, Avoriaz was conceived by renowned French skier Jean Vuarnet and is a magnet for those seeking a quirky winter adventure.
One of the major attractions of Avoriaz is its superb facilities for snowboarding; from the first European halfpipe, constructed in 1993, to kicker lines, rails and professional standard facilities in Arare, this is a boarder's dream. There are two parks especially built for children, making this a superb place for a family vacation, while snowcross and skiing enthusiasts are of course more than well catered for; lower slopes can become fairly sparse towards the end of the season but this is more than compensated by the other attractions on offer, including a renowned waterpark. It can become very crowded at weekends, but if you're able to visit during the week you will be well rewarded with quick and easy access to all the amenities on offer.
Situated at 1,800m, the resort is also well placed for access to the rest of Portes du Soleil.
Châtel
Another gem in the Portes du Soleil region, Châtel is a holiday town that benefits from its relatively hidden location. Just 1 and a half hours from Geneva, the village has the feel of a classic Swiss mountain resort, and is extremely popular with local visitors. It has yet to be discovered by the hordes of tourists who cram into the other areas across the Portes du Soleil, and retains much of its original charm. The village has plenty of amenities on offer, both for the sports enthusiast and those seeking a little more rest and relaxation on their break.
The resort is sited at fairly low altitude – at just 1,100m it can suffer from a lack of deep snow on occasion, though it compensates with its relatively uncrowded pistes; it also provides a great night skiing experience across many of its 46 slopes, spanning a total length of around 80 km. It offers plenty for skiers and boarders of any experience level, though more expert skiers may find little to thrill them in the immediate vicinity However, classic destinations such as Avoriaz and the Swiss venue of Torgon are simple to access from Châtel, providing a much enhanced array of slopes to enjoy. With a Portes du Soleil ski pass, you'll never want for a challenge, whatever your expertise.
Courchevel
The vast Trois Vallées ski area boasts many fine resorts, but few can top the appeal of Courchevel. The resort has often been linked with the wealthy and glamorous crowd due to its expanse of luxury properties and Michelin-starred dining, yet it offers a wonderful array of facilities and pistes for skiers at any level. With fantastic north-facing slopes providing some of the best snow conditions in the region, perfectly groomed slopes offer a gentle introduction for beginners. Venture slightly further afield and there are challenges for intermediate and advanced skiers that will thrill and delight.
Courchevel itself comprises four individual villages, all of which offer their own highlights. Le Praz (also known as 1300) has a quiet feel, while 1550 is sited perfectly for access to the slopes. Moving to 1650 and then 1850 you will find a more cosmopolitan, livelier air, with high end boutiques nestled alongside superb eateries.
If you can afford to holiday in Courchevel, the world class facilities on and off the piste will never disappoint.
Flaine
With an estimated 250 kilometres of slopes on offer, Flaine is a sizeable resort which perfectly caters for intermediates and experienced skiers seeking a lighter challenge. From the Flaine bowl, take a jumbo gondola up the Grand Massif and then make your way down the numerous runs right back to the villages below. Experience the unbroken, gentle 14 km length of the Cascades blue run before sampling the delights of the upper mountain.
Beginners can enjoy green runs and learn their craft amidst some of the best views in all of France – Mont Blanc and the Flaine bowl provide idyllic outlooks and, with mainly treeless terrain, beginner slopes are safe and ideal for purpose. Other attractions include paragliding, spa facilities and ice diving. Snowboarders and freestyle skiers will also enjoy the large expanses of ungroomed and prepared terrain before returning to Flaine to sample the historic buildings and excellent eateries.
Le Grand Bornand
Just a stone's throw from Geneva, le Grand Bornand is a beautiful village that provides year-round facilities in a special atmosphere – it is very often a repeat destination for those captivated by its many charms. One of the key reasons that the resort is so popular is its great range of challenges, from the superb slopes designed for novice skiers to a wide assortment of more difficult terrain for the advanced.
In conjunction with the adjoining La Clusaz, the region offers around 220 km of pistes on the slopes of Mont Lachat. There is even terrain to ideally suit freestylers and those who prefer to go off-piste. Back in the town, the traditional and modern meet in a great variety of family-friendly cafes and restaurants, and lively, but not overbearing, bars and clubs. The resort is beloved by locals and visitors alike.
Les Deux Alpes
Situated high up in the Oisans mountain range, Les Deux Alpes is perfectly located on a glacier, guaranteeing snow all year round. Featuring more than 415 hectares of groomed snow, 96 individual pistes, and a myriad of off-piste and snowboarding routes, this is a haven for the winter sports lover. A superb gondola system allows skiers and boarders to ascend to a dizzying 3,600 metres, from where they can descend almost two miles to pretty Mont de Lans. Indeed, such is the mountain's unusual topography that many of the gentler runs begin higher up, while the tougher difficulty slopes tend to feature much lower down the glacier. Many guides are on hand to take experienced skiers off-piste for an additional level of excitement.
Les Deux Alpes is much more than a ski centre; it offers a wide array of other activities, including children's facilities, snow parks, snowmobiling and indoor and outdoor attractions galore. Its main opening times are from mid June to August and then the main season from November to April. It offers facilities for enthusiasts at all levels, from beginner to highly experienced, and is also renowned for a vibrant and lively array of après-ski bars and cafes. Perhaps most excitingly, a planned link with nearby Alpe d'Huez could open as soon as 2018, opening up the region into one vast resort.
Les Gets
Another resort within the expansive Portes du Soleil area, and within easy reach of Geneva, Les Gets is a terrific destination for families and experienced skiers alike. The area's family-friendly credentials are reinforced by a traffic-free village centre, excellent shuttle network and well-maintained nursery slopes. Parents can even take advantage of chalet accommodation which comes with its own nanny services. A Native American-themed fun park will also provide entertainment for the family.
A modest drawback of the resort is its relatively low altitude. At just 1,172 metres, snow cover is not guaranteed, but a short trip further up the mountain to Chavannes will more than make up for this – there are perfect slopes for beginners as well as some serious black runs for the adventurous expert. More than 190 lifts service the mountain, and there is also a good selection of pistes for intermediates.
Les Houches
The Chamonix Valley contains many world class resorts, but few have the universal appeal of Les Houches. From the stunning views of Mont Blanc and Mont Joly to the international black run facility and all types of terrain on and off-piste, Les Houches caters for everyone. The resort is used by the French national ski team, as well as European club sides, and its 'Kandahar' run features in the annual Downhill World Cup Ski Championships.
The area comprises 22 runs of varying difficulty, two snow parks, cross-country routes and even a collection of nursery areas especially designed for the novice and junior skiers. The sheltered aspect mean that there are some exciting runs to be had through tree-lined terrain, while the village is family-friendly and caters well in all weathers. Cable car systems ascend to around 1,900 metres, while the village centre has nursery slopes right on the doorstep. Accommodation is reasonable, and there's a pleasing selection of shops and eateries for all tastes.
Megève
Sometimes labelled the birthplace of skiing in France, Megève comprises various linked resorts right in the centre of the Mont Blanc Massif, including Mont Joly, Jaillet, St Gervais and Rochebrune. Its vast area means that skiers can experience all types of terrain across some 445 kilometres. Megève is especially suited for families and less experienced skiers, thanks to a liberal collection of snow parks and fun areas to complement the steeper slopes.
The medieval market town itself oozes charm and appeal, while the region is seasoned with isolated farmhouses, restaurants and ancient rocks, which add a great deal to the skiing experience. Off-piste adventurers can find plenty to thrill the senses, with numerous pistes wending in and out of tree-lined terrain. Its high altitude also ensures good snow coverage throughout the year, making Megève a truly world class destination in all seasons.
Meribel
With hundreds of slopes on offer, the Trois Vallées area of France is among the world's largest. Meribel is an ideal base to explore the region, yet those who choose to stay here will find plenty of variety available to make this a great destination in itself. There are dozens of excellent slopes at around 1,500 metre altitude, graded across all levels of expertise, though the intermediate level skier is especially well catered for. Snow coverage is generally excellent.
There are numerous great bars and restaurants, all with a friendly, lively vibe, with live bands and even traditional English pub atmospheres available within the resort. The great location and good facilities do come at a premium, with accommodation among the region's highest, but those on a less restrictive budget will find Meribel a fabulous base for excitement on and off the slopes. The region is a particular haven for international visitors, with far fewer locals than many similar resorts.
Morzine
Morzine is another terrific resort and very much the capital of the vast Portes du Soleil ski area. It is very well sited for easy access for travellers from the UK, and provides a huge amount of variety among its facilities. It is one of the lowest resorts on our list, at just 1,000 metres, which means that snow cover can be low at times, but there's still plenty to take advantage of.
The slopes are suited for all levels, from veteran skiers to novice snowboarders, and if you're seeking an alternative experience, why not try the superb ice rink, ice diving, snowmobile adventures and even some great off-piste trails that meander around the resort. With a regional pass, there's more than 650 km of slopes on offer, though you'll need to invest in transport to get around. In more wintry conditions, Morzine itself shines, but those looking for plentiful snow in the warmer months should head deeper into the mountains.
Samoens
One of the more intimate French destinations among our top 51, Samoens is located around an hour by car from Geneva and blends a historic past with gateway access to superb ski facilities. It is very much a favourite with the locals, thanks to its enduring charm and village atmosphere. It is one of the five resorts that make up the Grand Massif region, and is much the quietest. A majority of slopes are north-facing, which means that snow coverage is excellent.
A 14 km blue run starting at almost 2,500 metres altitude at Grandes Platières offers a good challenge, while beginners will enjoy the gentler slopes. Peak period waiting times can be eased by car access into the mountains, while a good array of lifts and gondolas will get everyone up the slopes quickly. The real charm of a break to Samoens, though, is the wonderful atmosphere and charm of the village itself. It's traffic free, with a great array of historical sites, gourmet cafes and restaurants and excellent shops. Make sure you take in the only Alpine botanical garden, created more than 100 years ago and proudly displaying some 5,000 plants.
Saint Gervais
Want top class skiing and less boisterous après-ski? Saint Gervais is the place to head for. Overlooked by Mont Blanc, the town feeds into the huge ski region that surrounds the peak, with more than 445 kilometres of slopes across 6 main centres. Shuttle buses link almost 220 runs with the various centres, ensuring quick and easy access to some of Europe's finest skiing. The resort is also one of the most child-friendly in France, with excellent ski schools and kindergarten facilities.
Saint Gervais is picturesque and full of charm. It's an old spa town refurbished with every modern convenience, but it still puts the sporting side first. Superbly-maintained runs and groomed slopes allow excellent on-piste activities, while boarders and freeriders will enjoy around 30 km of exciting trails and slopes. There's a very good snowpark boasting a 120 metre half-pipe, while plenty of other outdoor activities such as hot air ballooning and walking are at hand. For those who wish to pamper, the excellent spa offers a wide range of wellness treatments and courses, all within view of the magnificent Mont Blanc.
Serre Chevalier
If you're seeking a quieter, more laid back atmosphere than many of the larger French resorts, Serre Chevalier may be your perfect fit. It is made up of a dozen villages close to the Southern Alpine town of Briançon and shares some 250 kilometres of slopes. These offer plenty of challenge for intermediate level skiers, although there are opportunities for the more advanced enthusiast to shine. Head for Monêtier Les Bains if you want to blend your on-piste activity with the relaxation of a spa resort.
Serre Chevalier offers plenty of rest and relaxation amidst the slopes. It attracts a friendlier clientele than other major resorts, while still providing a host of modern facilities and excellent skiing. Accommodation varies from modern chalets and guest houses to an ancient converted monastery. Pistes rise to around 2,750 metres, ensuring terrific snow throughout the year, and there are plenty of snowmaking facilities for milder conditions. 62 lists serve the resort, and there is a pleasing mix of green and black runs among the majority of intermediate class slopes.
St Martin-de-Belleville
One of France's best-situated resorts, St Martin-de-Belleville has a wonderful setting with panoramic views of peaks rising to 4,000 metres and beyond. The drama of the peaks and glaciers is complemented by excellent facilities off-piste, including plenty of attractions for children and families. The village centre is car-free, and there's a decent range of beginner level slopes and runs designed with the junior or novice in mind.
More experienced skiers will find less on-piste challenges in this resort, though few visitors can resist the awe-inspiring scenery. However, the recent development of a gondola system means that visitors can easily and swiftly tap into the other pistes of the adjoining Trois Vallées region. The village centre has plenty of accommodation, and is a good base for exploring the many delights of the surrounding area.
Tignes
One of the highest French resorts, with the slopes topping out at 3,450 metres, Tignes affords almost year-round skiing. Tignes shares the Espace Killy ski zone with neighbouring Val d'Isère, with combined access to almost 300 km of runs and pistes, served by 90 lifts. The Grande Motte glacier provides superb challenging runs some 1,400 metres down to the Val Claret funicular; from that point slopes stretch down the mountain to other villages and destinations.
The resorts boasts several excellent centres to stay, from the modern conveniences of Val Claret with its 5 star hotels to the charming Les Boisses. Après-ski is terrific, with gourmets able to sample the Michelin-starred delights of "La Table en Montagne", the clear highlight among a range of good eateries. Tignes' 10 month season provides excellent facilities for skiers at every level, with very good facilities for those of intermediate level and above in particular.
Val d'Isère
In conjunction with neighbouring Tignes, skiers have access to 300 km of the finest runs in Europe. Val d'Isère is world famous for its championship quality pistes and its slopes are a particular haven for British and Western European tourists seeking the best skiing France has to offer. Aside from the world class black runs, there's a host of runs geared towards the intermediate level skier, with 90 lifts across both resorts providing rapid access.
The resort features several regions; those seeking a slightly easier pace should head for Le Fornet or La Daille, while the central base is home to numerous instructors and clubs who can help you make the most of the resort's most challenging slopes. There's plenty to keep freeriders and snowboarders happy, too, with lots of exciting terrain off-piste. Great snow coverage for 10 months a year makes the valley a great destination when other resorts close down, and the high quality restaurants and shops on offer add to the appeal of this internationally-renowned resort.
Val Louron
Located in the Louron Valley in the Hautes-Pyrénées, Val Louron provides family-friendly winter life amidst a laid-back atmosphere. With stations ranging from 1,450 to 2,100 metres, the resort's altitude generally guarantees ideal snow coverage across the 22 kilometres of beautifully groomed slopes. 12 lifts serve the pistes, and there are 19 runs of varying difficulty, many ideal for junior and novice skiers.
Val Louron also benefits from more affordable accommodation and in-resort costs than many of the more sizeable alternatives. It is a great base for families or those wanting to start their ski career in friendly surroundings. There are plenty of activities to keep the younger visitors entertained, with sufficient après-ski for the whole family. As a cost-effective, gentle introduction to French skiing, Val Louron is hard to beat.
Val Thorens
Val Thorens ski resort is the highest in Europe, at an astonishing 2,300 metres. Located within the huge Trois Vallées ski area, Val Thorens provides excellent skiing throughout the winter and spring, and is a great choice for those looking to get away towards the end of the season. Visitors can also use the resort as a base for exploring the 600 km expanse of Trois Vallées with its hundreds of wonderful pistes and centres.
The resort is especially known for its sumptuous scenery and outlook, with amazing views of over 100 mountain peaks and the breathtaking Glacier de Péclet. However, the scenery is complemented with world class facilities, for competitors or casual skiers alike. There are more than 150 km of runs within the resort centre itself, almost all sited above 2,000 metres for excellent deep snow coverage. Beginners can find numerous runs to suit them, while the more advanced will revel in great conditions and groomed snow both on and off-piste. There's a snowpark, snowboarding sites, guided tours and powder snow to entertain everyone, while the resort centre has all the modern conveniences, shops and restaurants you'd expect of a leading resort.
Italian relaxation
Italy is a fabulous winter destination for families and enthusiasts alike. The major winter sports resorts are affordable, chic and far more family suited than many of the more traditional or demanding destinations in France or Switzerland, yet still provides thrilling challenges for the more adventurous. Many venues are especially geared towards children and younger families, and the range of cheap, versatile accommodation and surprisingly low in-resort pricing makes Italy an extremely attractive proposition.
Many of the best resorts are based around the vast Dolomites, with thousands of kilometres of great runs, lifts and pistes, all within easy reach of the country's excellent transport network. From the effortless cool of Madonna di Campiglio to the village atmosphere of Dimaro in the Val di Sole, the Italian mountains provide terrific facilities surrounded by idyllic, dramatic scenery.
Alagna
Part of the expansive Monterosa ski region, Alagna is a charming little village whose sleepy atmosphere is a stark contrast to the big thrills to be found off-piste. The resort is very small, with just 15 km of piste, but it's when you venture off the beaten track that Alagna comes into its own. There is a vast amount of glorious uncharted terrain which is a freerider's dream. There are demanding challenges for even the most experienced skier, and this is country best avoided by the novice.
Another selling point of Alagna is its quiet nightlife. There's little excitement to be found after dark, so if you are looking for a winter sports destination that focuses entirely on the thrills to be had by day, this is the place to head. When dawn comes, you can head to a breathless 3,275 metres to experience some of the finest, and quietest, off-piste adventures Italy has to offer – think Chamonix or Val d'Isère but without the crowds.
Cervinia
Situated within striking distance of Zermatt across the Swiss border, Cervinia boasts an impressive 160 km of glorious, snow-drenched pistes married to the finest Italian nightlife and shopping. The resort is renowned for its lengthy runs, with gentle gradients and easy skiing perfectly suited to novices and juniors. The high altitude also ensures that snow coverage is excellent throughout the December to April season.
Intermediates will love the challenge of the 'Ventina' run, a meandering 8 km run that descends over 1,800 metres through its course; the astonishing views and glorious scenery make this a wonderful experience. The village itself is less striking, though most visitors will be happy to trade a picture postcard village setting for the splendour of the surrounding mountains and the fantastic quality slopes on offer. By purchasing a pass, visitors can also access a further 200 km of pistes at Zermatt, though the depth of choice in Cervinia should satisfy most guests.
Cortina d'Ampezzo
The Dolomites are home to some of the most iconic ski resorts in the world, and Cortina d'Ampezzo is perhaps the chicest of all. Around two hours from Venice airport, the resort is based around an ancient town, which retains much of its iconic architecture, including a central bell tower and grand mansions, while providing a vibrant modern ambience, especially after dark. The resort played host to the 1956 Winter Olympics, making it a popular destination for top skiers ever since.
Skiers and snowboard enthusiasts will revel in the 115 km of piste runs, which are heavily graded in favour of experts and skilled intermediates. There are thrilling black runs to provide a real adventure, while those venturing off-piste will find superb snow conditions both locally and in the wider Sella Ronda circuit.
Cortina itself boasts the glamour and appeal of a St Moritz while remaining uncrowded and unspoilt. Wine bars, nightclubs and cool restaurants are the preserve of the wealthier visitor, while good shops and bars abound.
Courmayeur
Found at the Southern End of Mont Blanc, within two hours drive from Turin and Geneva, Courmayeur is an easily-accessed, traditional resort whose visitors often arrive for the nightlife and après-ski, leaving the excellent slopes relatively uncrowded. When it comes to fine dining, cocktail bar ambience, and high mountain restaurants, this resort excels.
On the slopes, the challenges are significant; there is a generous ski area, though most can be covered on a short break, and a majority of runs are graded for intermediates and the more confident visitor. The top of the lift network provides access to some thrilling runs down from the Cresta d'Arp's 2,755 metre summit, and the Vallée Blanche, with its steep and challenging descents, can be reached by an upgraded cable car system. There are excellent routes to be found off-piste, though beginners are not advised to take on some of the more demanding terrain.
La Thuile
One of Italy's purpose-built ski resorts, La Thuile has plentiful gentle slopes and wide expanses of deep snow ideal for those seeking a relaxed break and easy skiing. It is very family-friendly, with high quality, free childcare, and a choice of nursery slopes for those just starting out. That said, a short trip to La Rosière provides more challenging runs; across the two centres, almost 150 km of pistes offer plenty for all levels of skier.
There's lots to explore off-piste too, so the more adventurous shouldn't miss out. It's a popular resort for British tourists, partly on account of the excellent family facilities, and it is also eminently affordable, especially compared to the heftier price tags to be found in France and Switzerland. Beginners will also enjoy the uncrowded slopes, while the highly-skilled will find some thrilling black runs through tree-lined country. Good restaurants and quality accommodation make this a tempting proposition for a winter break.
Livigno
Over three hours from Milan, in the Italian Alps, Livigno is fairly remote and inaccessible, but for visitors willing to make the trek, the rewards are abundant. It falls in a duty-free zone, meaning that in-resort costs for food, alcohol and even petrol are kept down nicely; excellent snow cover is assured, and a great series of snow parks offers plenty of variety for a wide range of visitors.
Situated at 1,816 metres, the resort's main attractions revolve around the excellent snowboarding facilities. The Mottolino park offers a super-pipe, rails and enough superb snow to entice any competent boarder, while the Carosello is set up fro more experienced visitors, with rails, tabletops and great trick facilities. There are two parks especially built for juniors and novice boarders, all of which feature excellent safety standards and clear guidelines.
The resort is served by around 30 lifts, and a gondola system which transports visitors effortlessly around the various parks and attractions.
Madonna di Campiglio
The Dolomites are home to a real treasure in Madonna di Campiglio; Italian chic and style meet quiet charm in one of the country's most classic ski resorts. The resort forms part of the vast Skirama Dolomiti Adamello-Brenta region, which encompasses 297 pistes providing nearly 400 km of runs and slopes. The central resort is home to 150 km of slopes, with excellent conditions throughout the season, and easy access via dozens of smooth lifts.
In addition to the range of black, red and blue runs, there is a world class snowpark, and several areas devoted to snowboarding. The region of Passo Grosté has superb facilities including a half-pipe, while other pistes offer an array of challenges. Experienced skiers can also enjoy dozens of great off-piste runs through the forested mountain slopes.
The typically Italian village centre is pedestrianised and effortlessly cool. It is popular among the local glitterati, but remains quiet and unspoilt out of peak holiday periods. Nightclubs and chic bars abound, though there are more affordable eateries for those travelling on a tighter budget.
Passo Tonale
A training ground for Italian national teams, the high altitudes at Passo Tonale guarantee excellent snow from October to May. However, despite the impeccable championship credentials of some of the tougher runs, the biggest drawing card of this resort is its amazing facility for beginners. There are dedicated areas set aside for novices and the less experienced, who can learn to ski or board in an unthreatening, pleasant atmosphere. Several top quality ski and board schools offer tuition and come highly recommended.
Intermediates can of course use the excellent linked lift system to get to neighbouring Ponte di Legno for a stiffer challenge, while those seeking après-ski adventures are also well served by atmospheric restaurants and bars which remain relatively quiet throughout the week. The resort comes alive at the weekends, with a much livelier vibe on offer. Accommodation is of decent quality and very affordable.
Swiss delights
When it comes to Alpine adventure, Switzerland is world famous for its iconic resorts, vast glaciers and thrilling international standard ski runs. Although in-resort accommodation and facilities in Swiss resorts often come at a premium, mainly due to the strong Swiss economy, there are still competitive deals to be found. For tourists on a bigger budget, the mountains of Switzerland are extremely tough to surpass for the perfect winter getaway.
Andermatt
Located towards the Northern end of the Alps, Andermatt is a developing resort that is going through considerable upgrades to its facilities and accommodation. The Gemsstock mountain is ideally suited to expert level skiers, with a wide range of black runs and steep, winding descents guaranteed to thrill. Snow conditions are invariably good, with many of the 86 kilometres of pistes at altitudes close to 3,000 metres. The resort is not suited to beginners, as there are few opportunities for easy skiing on this steep mountain.
The region is undergoing a huge amount of investment and development. The once-quiet area is being transformed into a high-end resort which will boast world-class facilities and superlative hotels alongside a golf course and modern apartments. Old Andermatt remains quiet, though it does feature a truly iconic boutique hotel, the River House, which is one of Switzerland's true gems. Accommodation and facilities here come at a considerable cost, though the wealthy skier will find Andermatt a true Swiss paradise.
Crans Montana
Another of Switzerland's iconic resorts, Crans-Montana boasts world-class facilities with an ambience and style that are hard to rival. Billed as the sunniest resort in the Swiss Alps, Crans-Montana is ideally located for great views of Mont Blanc and the Matterhorn. It has good snow cover all year round, and features more than 140 km of pistes and slopes perfect for novices and international athletes alike. There are great off-piste runs too.
The stunning aspect is filled with opportunities for skiing, snowboarding, and other winter sports activities such as curling and ice skating. The resort centre contains around 70 eateries and more than 150 shops and boutiques, one of its major attractions. There's even a championship golf course with some of the greatest scenery in the world, and a thriving casino.
With hundreds of kilometres of walking paths (many of which are open through the winter), visitors to the region and locals are blessed with everything that the great outdoors can offer; of course this ambience comes at a high end price, but as with most major Swiss resorts, the extra cost always seems justified for the facilities and scenery on offer.
Engelberg
Unlike the iconic Swiss venues, Engelberg is a much quieter and less known resort, but the incredible skiing on offer ought to place this near the top of your list. There's a staggering drop of almost 2,000 metres from the lift system's peak to the town below, and the sheer quality of thrills that can be found here belie the resort's relatively unknown status. The Hahnen peak rises majestically above the town, which is surrounded on all sides by glorious peaks and glaciers.
There are still some issues with Engelberg as a ski resort, notably the lack of direct access to the slopes by foot from town, but a short bus ride easily overcomes that, and once you hit the slopes, any inconvenience will be quickly forgotten. Advanced level skiers and confident intermediates will revel in the long, steep descents and thrilling drops, spread across around 80 kilometres. There are reported plans to link Engelberg to other local centres, opening the region to more visitors, but it is already rapidly growing in popularity – it's definitely a place to visit before the rest of the world discovers its delights!
Laax
In conjunction with neighbouring Flims, visitors are presented with a vast ski area that can rival anything across Switzerland in overall size. However, unlike the powerful ski centres across the Alps, Laax predominantly positions itself as a world class facility for snowboarding enthusiasts. In that respect, it not only doesn't disappoint, it more than surpasses expectation.
There is an abundance of fantastic outdoor facilities, mainly based around the four terrain parks situated above the town. In combination, these offer around 60 specially-created facilities including kickers, rails and an Olympic size half-pipe. There's also an indoor freestyle centre where you can escape the worst of the winter weather. Those seeking off-piste thrills can also find plenty to fill their time across the mountain, though the sunny aspect means that snow coverage can be patchy, especially on lower ground.
Given its youthful, snowboard vibe, there's plenty of choice when it comes to accommodation, from youth-oriented hostels and chalets to secluded guest houses and hotels across the resort. These vary widely in price, though all provide good quality facilities to accompany the excellent après-ski on offer.
Saas Fee
With its overhanging glacier and stunning mountains, Saas Fee is a picture postcard Swiss village that simply oozes appeal. Many of the major pistes are located more than 2,500 metres, with some breaking through the 10,000 feet barrier, ensuring fabulous views and incredibly deep snow. It's one of the highest snow resorts in the Swiss Alps and while the depth of runs can't rival those of the larger resorts, the altitude and sheer idyllic splendour keep visitors coming back time and again. The pistes best suit intermediate skiers, with less of a challenge for the expert.
Saas Fee also has a lively after hours scene, with restaurants and bars galore. Despite that, it's very child friendly, with car-free zones and a friendly ambience. Visitors should be aware of electric minibuses and taxis, though they are less pervasive than in other resorts. With 235 kilometres of pistes on offer, good snow coverage and a lively atmosphere, Saas Fee is a great place to base an Alpine adventure.
St Moritz and its surrounds
With a deserved reputation as a playground for the rich and famous, St Moritz is one of the world's most iconic winter resorts, and one that you cannot miss. Best reached by rail from Zurich (unless of course you are flying in by private helicopter or jet), St Moritz has been the place to be seen for more than 150 years.
Located close to the Italian border in the south of Switzerland's Engadin Valley, the resort can boast some 300 days of sun annually. It is of course most closely associated with the world-renowned Crest Run bobsleigh track, but its skiing facilities are also world class. There are more than 350 kilometres of slopes spread over four areas, served by 58 lifts. Slopes ascend beyond 3,300 metres, providing glorious views and amazing downhill runs to inspire any skier. Despite its position as one of the world's major winter destinations, upgrades and enhancements continue, with more developments planned ahead of the 2017 Alpine World Championships.
If you're seeking a glitzy night out or some celebrity-spotting, head for the village of Dorf, which is threaded through with high-end restaurants and five star hotels. Two other villages are placed around the lakeshore, with St Moritz Bad a much quieter base and Celerina (dubbed "Little Milan") also attracting the richer tourist.
Verbier
Another high-end, cool resort, Verbier combines the ultra-glitzy appeal of St Moritz with the death-defying thrills of Andermatt. At the resort base at 1,500 metres, various gondola rides and lift systems transport skiers to the dizzying heights of Mont-Fort and Mont-Gélé at well over 3,000 metres. From here, amazing black runs will challenge even the most experienced skier, while off-piste thrills and spills galore can be found. Based on a series of "itinerary routes", the expert runs of Verbier are not for the faint of heart.
Novice skiers have access to various pistes well down the mountain, and unless progress is made, there's little chance to experience the more dramatic vistas and challenges on offer up high. However, the great snow, diverse terrain and cosmopolitan lifestyle will attract all types of skier and winter enthusiast. Over 412 km of pistes thread the mountain, accessed by 92 lifts and multiple gondola systems.
Verbier is renowned for its off-piste activity, with a thriving nightlife and celebrity bars and clubs. As with St Moritz, prices are at a premium, but this is a place to be seen. The resort centre features the great atmosphere of the Place Centrale and Médran, and offers fabulous après-ski.
Veysonnaz
At the opposite end of the Four Valleys region from Verbier lies Veysonnaz, a quiet resort whose ample charms are ideal for those seeking top class slopes without the glitz and celebrity spotlight of its more illustrious counterparts. It has over 50 km of excellent pistes, highlighted by the world renowned Piste de l'Ours which has featured in World Cup competition and includes gradients of over 50%; it is actually suitable for confident intermediates.
Expert freeriders will love the cluster of special areas laid out for off-piste adventure, while the gondolas and lift systems can carry riders as high as the adjacent 3,300 metre Mont Fort and onward across the Four Valleys. With superb Rhone Valley views and a small, high quality array of pistes, Veysonnaz is well worth seeking out as an alternative to its rival resorts. Its main village is full of understated charm, with self-catering accommodation and chalets at affordable rates.
Zermatt
Blessed with astonishing views of the Matterhorn, Zermatt has long been the place to visit for sightseeing and skiing in the Swiss Alps. Lifts can carry skiers to a dizzying 3,820 metres, while the 200 km of pistes include many excellent black runs alongside a large collection of intermediate level courses. The high altitude ensures good snow cover throughout the season, and skiers will thrill in the sharp descents and intricate pistes which dot the mountainsides.
Zermatt is famed for its high-end couture and its après-ski. This elite Swiss destination is a charming, character-filled resort which bustles in high season and is never short of visitors seeking out its many attractions. The village is car-free, and easily reached by train or on foot. The recent addition of the Sunnegga funicular carries visitors to a beautiful spot overlooking the Matterhorn, with good access from there to the higher slopes. Experiencing Zermatt isn't cheap, but it's well worth your time for the scenic delights alone.
The Best of the Rest
While the big four nations naturally dominate our list of the best Alpine resorts, there are plenty of great ski areas and regions throughout the rest of Europe. The following six destinations offer a diverse alternative to the traditional Western European getaways, and blend excellent value for money with top class skiing facilities.
Åre, Sweden
Regarded as the finest ski resort in Sweden, Åre offers ample Scandinavian charm mixed with a host of challenging courses to test skiers of all standards. With around 100 km of pistes and more than double that in off-piste trails, the resort is a haven for Scandinavian and British visitors in particular. It hosted a World Cup event in 2007 and, thanks to the powder snow which lasts until May, and the scenic delights of the magnificent Lake Åresjön, it is a top class destination.
There are 46 lifts servicing the region, with many of the most exciting black runs accessed at the top of 1,420 metre Mount Åreskutan. Low visibility can enhance the thrills somewhat, though beginners and juniors will find a good assortment of gentler slopes a short hop away in Duved. The resort attracts a huge number of freeriders and snowboarders, who revel in the deep off-piste snow trails, while the resort benefits from stylish Swedish hotels and restaurants. It's not a cheap destination, but it is family-friendly, safe, and provides ample challenges for the more seasoned skier.
Cairngorm, Scotland
Aviemore and the mountains above have long been the UK's premier destination for winter sports lovers. recent upgrades have transformed Cairngorm and its surrounds into a world class ski centre, with a challenging array of intermediate level runs. With 12 lifts, a funicular and train serving the mountain, access is rapid and straightforward, while the panoramic views showcase the beautiful Scottish terrain.
Cairngorm also boasts the UK's first half-pipe, meaning the snowboarders are very well catered for, while a single thrilling black run offers experts a good challenge. There's a good fun park which suits novices and those looking for off-piste adventure, while the attractions of Scotland's highest restaurant, shops and bar add to the resorts credentials. For British skiers, this is an accessible destination off the main A9 route with enough to satisfy anyone in search of immediate thrills.
Geilo, Norway
Norway's oldest ski resort was built in 1920, and can be reached via the mainline train service that links Bergen and Oslo. It is one of the most family-oriented destinations on our list, with a superb ambience, cheery locals and uncrowded pistes. It is a perfect base for beginners and those seeking a relaxed ski amidst quiet conditions, but there remain enough opportunities on the slopes for the more experienced, including several black runs and mogul fields.
Geilo is situated at 800 metres and has very good snow coverage. The resorts boasts restaurants, shops and a wealth of off-piste activities to keep the whole family busy. Visitors can enjoy sleigh rides, toboggans, ice skating and many other fun pursuits to complement the piste activities. There is a reputed 220 kilometres of off-piste cross country routes threading the region, making it a haven for those who enjoy this Nordic pursuit. Waiting times across the resort are minimal, and the friendly instructors, guides and residents will guarantee a joyous holiday in all seasons.
Sierra Nevada, Spain
It may seem an unusual choice as a ski destination, located just half an hour's drive from Spain's southern coast, but the Sierra Nevada mountains provide a terrific contrast to the beach lifestyle down below. More than 85 km of pistes provide entertainment and challenges at a high altitude (2,100 metres), with excellent snow coverage throughout December to April, with a majority of slopes best suited to intermediate level skiers.
The resort itself comprises six main areas, with 30 gondolas and chairlifts ferrying visitors rapidly to the best runs, which peak at close to 3,300 metres. Nine black runs and a smattering of nursery slopes complement 78 blue and red runs across the Sierra Nevada. With the charms of Grenada just 45 minutes away, this is a great spot to combine a sun and winter holiday, from the terrific beaches of the coast to the après-ski and facilities both in the mountain and at the shore.
Soldeu, Andorra
Andorra is another unusual choice for a ski holiday, but the sprawling, mainly north-facing, 210 km of pistes at Soldeu offer plenty to occupy all levels of visitor. A good snow record complements the wide choice of runs, with newcomers and intermediates particularly well served on the slopes at Espiolets. Instruction and training within the resort is excellent, and a Ski Andorra pass also grants access to many other resorts and slopes in the vicinity, including Pas de la Casa and El Tarter.
Soldeu is not the most charming of village resorts, and the wider pass is fairly expensive, but for those seeking a challenge away from the main European centres, the ski quality and opportunities are very good, with long runs across a selection of gentle slopes. It is a good region for the lower level skier, and UK visitors can even take advantage of a British-run ski centre.
Ylläs, Finland
An hour from Kittilä airport, this is one of Finland's friendliest resorts. It is pitched perfectly for the novice skier, with gentle slopes, a great snowpark and many family-oriented activities off-piste including reindeer sleigh rides and sledding. However, the experienced visitors will benefit from a fantastic selection of snowboarding facilities, 6 black runs and more than 50 intermediate level courses that never become too crowded, even in peak months.
The late season from March onwards is the best time to visit Ylläs. Its Northern location means that the winter months suffer from prolonged darkness. Accommodation is found lower down the slopes, and is spacious, modern and affordable. The resort also provides more than 50 kilometres of off-piste trails which boarders and cross-country skiers will thoroughly enjoy. As with many Scandinavian resorts, Ylläs is very friendly and safe, and an ideal place to bring the family for a short break.
Conclusions
The 51 resorts highlighted in this article provide a wide diversity of winter destinations, from the glitz and glamour of Switzerland's premier regions to the friendly charms of Italy and Scandinavia. While experienced travellers will no doubt have their own favourites, each resort on the list provides quality accommodation and facilities, excellent skiing and enough activities off-piste to keep you coming back for more.