2016 Bucket List - European Festivals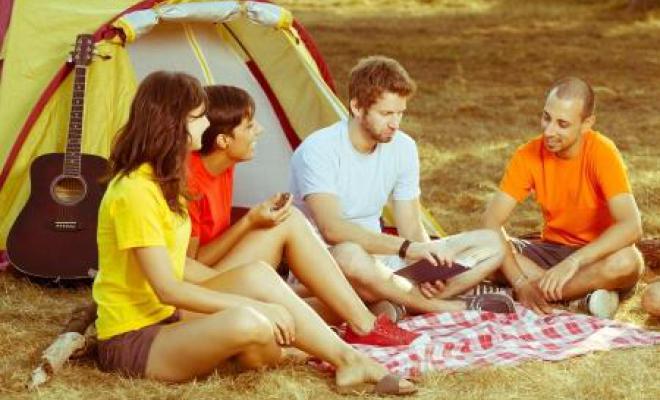 Summer is slowly becoming a distant memory now that autumn is here. That doesn't mean that you can't start planning which European hotspot you will visit next year. Nationwide are no strangers to the festival scene, and have decided to share our best pick of the festivals for the 2016 summer season. All that is left for you is to pack up the car with your tents and wellies, and away you go. Make the entire experience easier with a hire car from Nationwide.
Glastonbury
Everyone should go to Glastonbury at least once in their lives. A festival that has become a rite of passage for many generations, this hedonistic paradise is legendary. This year controversial acts such as Kanye West took to the Pyramid Stage alongside last minute pick Florence and The Machine, who replaced The Foo Fighters after front man Dave Grohl broke his leg.
Curiosity around the acts has always been a part of the Glastonbury build up. This has never been more true, with founder Michael Eeavis telling the BBC at the Association of Independent Music Awards that 2016 and 2017s acts have already been confirmed. Headliners will include four returning acts and two new – the suspense is killing us. Favourites already include Fleetwood Mac, Madonna and Prince. Many thought Miley Cyrus would be headlining 2016s line-up, but this was denied by both Cyrus and Eeavis. Tickets go on sale for next year's festival in October.
Who do you think will take to the career defining Pyramid Stage?
Iceland Airwaves
Showcasing some of the best in new music annually since 1999, The Rolling Stones Magazine dubbed the festival "The hippiest long weekend on the annual festival calendar." Previous acts include legendary DJ Fatboy Slim, Swedish electronica star Robyn and UK indie sensation The Vaccines. Other past acts include Crystal Castles, Hercules and Love Affair, Kaiser Chiefs and Rolo Tomassi.
Exit
Dubbed the "Best Major European Festival", Exit is held in Serbia's Petrovaradin Forest. This year the Novi Sad festival celebrated its 15th year. The non-profit organisation started as a student movement fighting for peace in Serbia and the Balkans, and has included world renowned artists including Faithless, Clean Bandit and Motorhead.
Colours of Ostravia
Held on a former site of blast furnaces, mines and ironworks, Colours of Ostravia is a multi-genre experience held in Dolni Vitkovice in the Czech Republic. There is something for everyone, with music headliners including Animal Collective, The Flaming Lips and The Cranberries. The festival also holds a unique and diverse accompanying programme with activities in theatre, workshops, discussions and unique film screenings.
What festivals are on your 2016 bucket list and how will you and your friends get there? Let us know on social media.