Van Hire Liverpool
All you need to know about hiring a van in Liverpool
Liverpool is the city that everyone knows, and it's not surprising why. Steeped in history and home of such legends as the Beatles and the Grand National, this maritime destination also has two football clubs, the Calder Stones and the world's first Tropical School of medicine. Liverpool is also fondly known for its instantly recognisable accent.
With a population nearing a million, Liverpool is considered one of the largest cities in the UK. Its economy consists, to a great extent, of service sector industries including healthcare, hospitality and education services. However, the cultural side of Liverpool is also a big draw for many, and the city attracts tourists, filmmakers and international companies to its centre regularly.
There are many reasons why you may need to hire a van in or around Liverpool, whether for business or personal use. At Nationwide Hire we have vans of all sizes and capacities available to customers throughout Merseyside. Whether you need a Luton van for moving house for one day or a delivery van substitute for one week, wherever you are in Liverpool, we can find the van to suit your needs.
Vans for moving home
Moving home is one of the most common reasons for hiring a van. As a popular destination for re-location, Liverpool is one of the best places for the under 30s to live according to a recent study, coming in at number five. If you've never lived in Liverpool before, then prepare yourself for the purple bins – a bragging right of the city and a valiant attempt not to offend either football teams' fans. Although thought to be an urban myth, the council confirmed that they had chosen the purple colour as a mix of Liverpool red and Everton blue.
If Liverpool is the destination for your new home and you are considering a DIY house move, the best vehicle for the job is the Luton Van – a favourite amongst removal firms all over the country. It's the largest van you are allowed to drive on a standard UK driving licence, and, as it has a tail lift, is perfect if you need to lift larger and heavier items in and out.
Vans for business use
Liverpool is a hive of activity, and its economy has continued to soar over the last few years. Bold Street is a prime destination for unique and independent businesses whilst the Baltic Triangle area of Liverpool is the fastest growing area and a hub for creative companies. A study carried out in July 2020 also found Liverpool to be the 3rd best city to start a business out of the top 40 town and cities in the UK. Many types of business require vans as part of their day-to-day work. From delivery drivers and couriers to mobile hairdressers and dog walkers, vans are an essential part of the job for many.
As a business, we understand that situations can occur that may mean you need extra transport. We have vans available to hire for all types of businesses and trades in and around Liverpool. So, whether you are transporting equipment from one worksite to another, have stock to pick up or need a workhorse to cover your day-to-day projects, we can help. We have vans of all sizes including Tipper Transits, Cherry Pickers, Crew vans, Fridge and Freezer vans alongside Transit, Caddy and Luton vans. Our van hire covers most of Liverpool and the surrounding areas, including the airport, and our delivery and collection service is FREE.
If you are hiring and driving one of our vans, then take note of places to park and any low bridge or height restrictions that may dictate your route or where you can leave the vehicle. Check out the low bridge map for roads to avoid in and around Liverpool and always ensure you have checked the height of the van you have hired and any height restrictions before driving under bridges and barriers.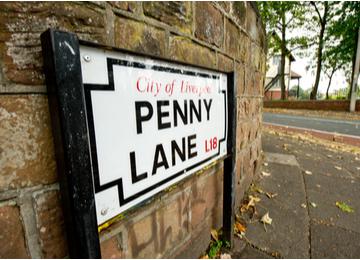 Vans to hire throughout the city and suburbs of Liverpool
We provide van hire throughout the city of Liverpool; this includes the Georgian Quarter, Ropewalks, Chinatown, Baltic Triangle, St George's Quarter, Waterfront, Cavern Quarter and the Knowledge Quarter as well as the areas of Knowsley, Sefton, Bootle, Southport, St Helens, Wirral, Birkenhead and Wallasey.
Our vehicle hire includes the delivery of the van or truck vehicle to your preferred address and collection of the vehicle at the end of the hire period.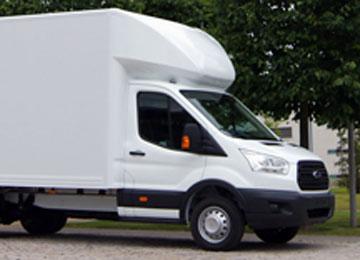 What is the biggest van I can hire on an ordinary driving license?
Moving house in Liverpool and thinking of hiring a van and doing it yourself? The Luton Van 3.5 ton is the largest van available to hire on an ordinary license – if your licence was issued after 1997 that is!
If you currently hold a UK license issued prior to 1997 you are able to hire a 7.5 ton Luton Box van, which is really classed as a truck. They call this grandfather rights.
So, whether you're moving home, heading off to university or simply want to offload all the stuff that has been clogging up your garage at the recycling centre, we have a range of vans available for hire to suit your needs.
Van hire Liverpool with no deposit
Nationwide Hire offers van hire in Liverpool on a short, medium or long term basis with no deposit and offer a delivery and collection service that is the ultimate in convenience.
Our Liverpool customers are businesses, fleet managers, couriers, delivery drivers, families, holidaymakers, and individuals who need to get from A to B with the minimum of fuss and maximum choice of vans to hire.
If want to hire a van for just a day or two, it pays to book early during busy periods, especially during the summer.